1. Don't mix and match countertops.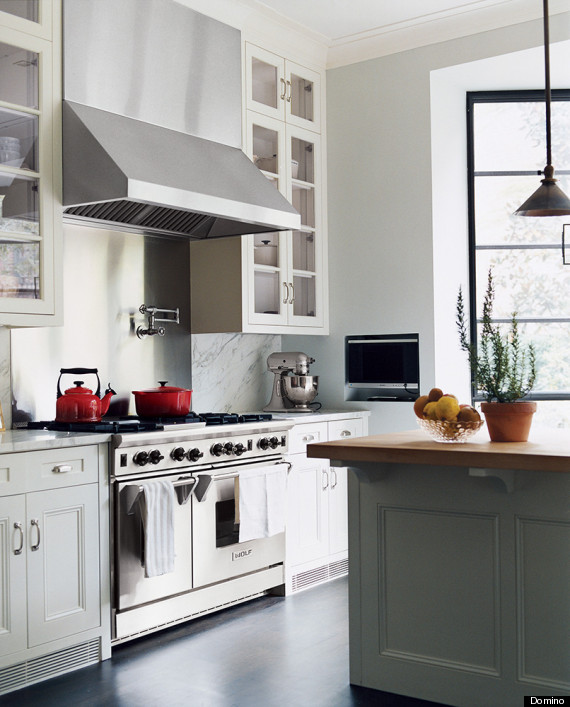 Whether you're mixing materials or colors, mismatching countertops is an excellent way to make a strong statement in a kitchen, or to draw attention to a beautifully designed island.
2. Go light in a small space.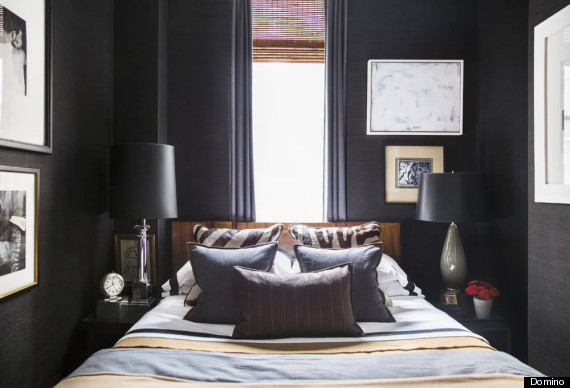 While brighter, lighter colors will make a smaller room look bigger, that doesn't mean darker paints are completely off limits. If anything, it's a great way to nail the moody wall trend and play up the cozy vibe.
3. Old and new simply just don't go.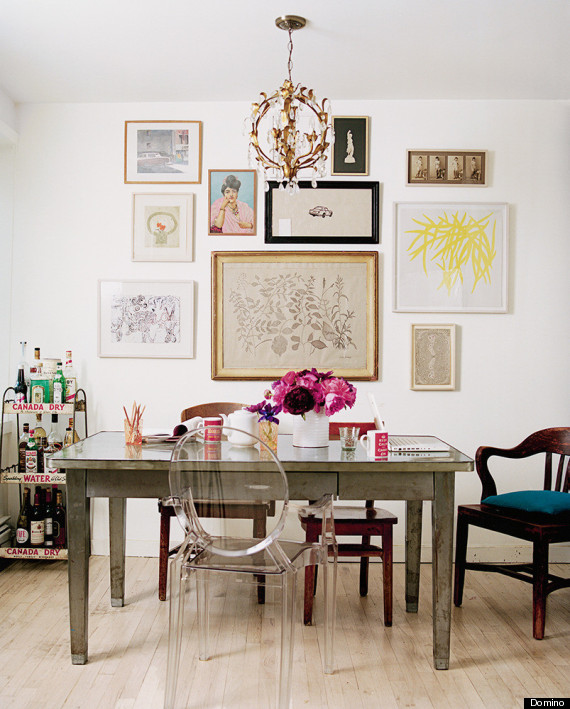 Go ahead, embrace those fabulous relics from yesteryear. Because nothing compliments an ultra-modern decor scheme like a standout vintage accent.
4. Small rooms call for small furniture.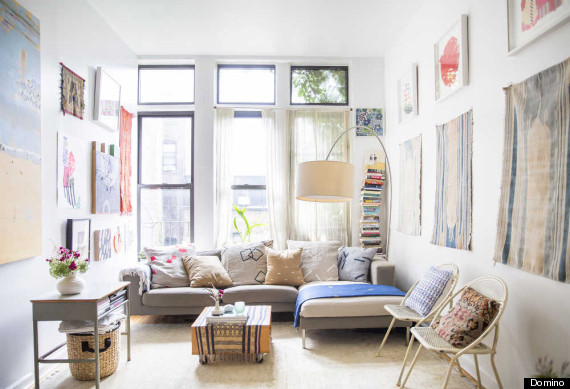 We get it -- sometimes you just can't fit massive pieces through your apartment stairwell, let alone into an itty-bitty apartment. But one of the biggest mistakes you can make in a small space is not to try at all. Go big and live comfortably instead of cramped and un-styled.
5. Use only one kind of wood.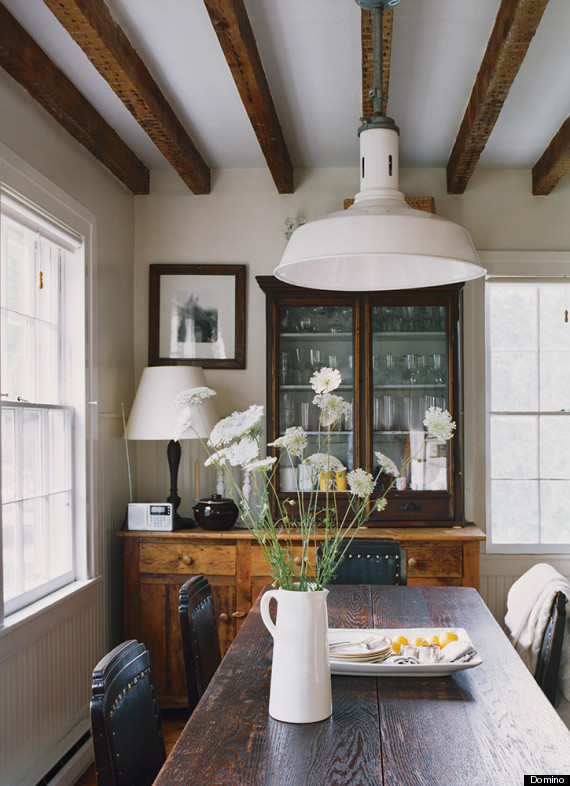 If your countertops don't have to match, neither do your wood pieces. Play with different stains to avoid the this-clearly-came-in-a-set look.
6. Chairs should always match.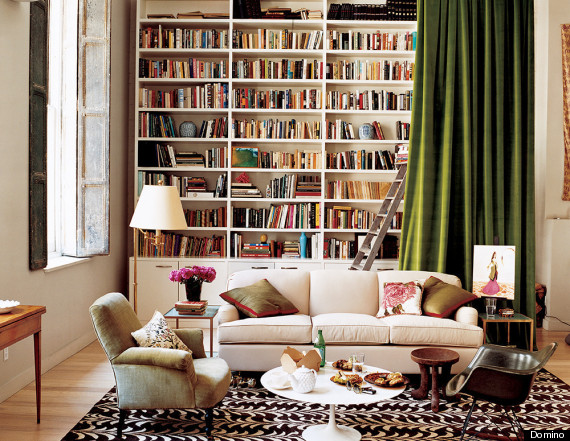 Yes, mismatching chairs does sound intimidating, but it's one of the easiest ways to amp up the sophistication in the dining room, kitchen or even sitting areas. You can maintain consistency though the size, color or design of the chairs instead.
7. Don't mix metallics.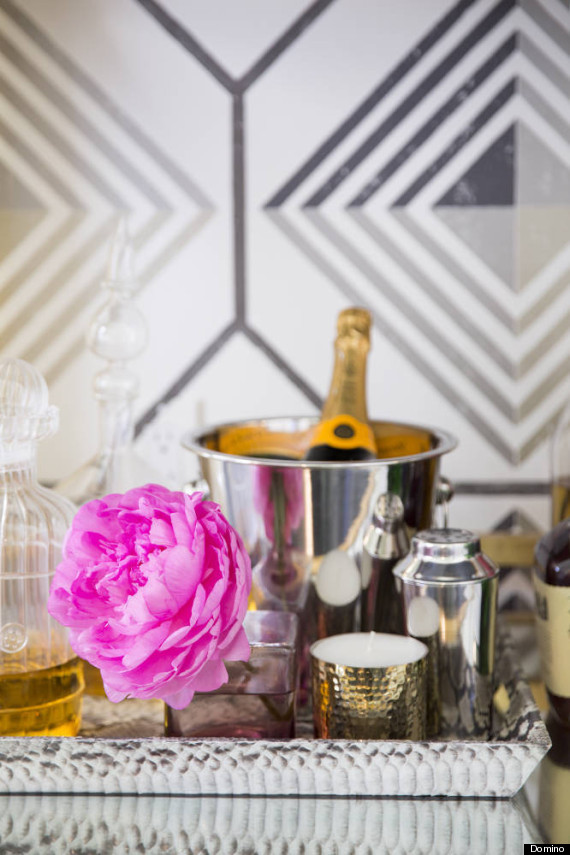 Metallics aren't just "in," they're here to stay. And just like with jewelry, it's totally alright to throw everything from silver to gold to copper into the mix.
8. Ceilings should remain unpainted.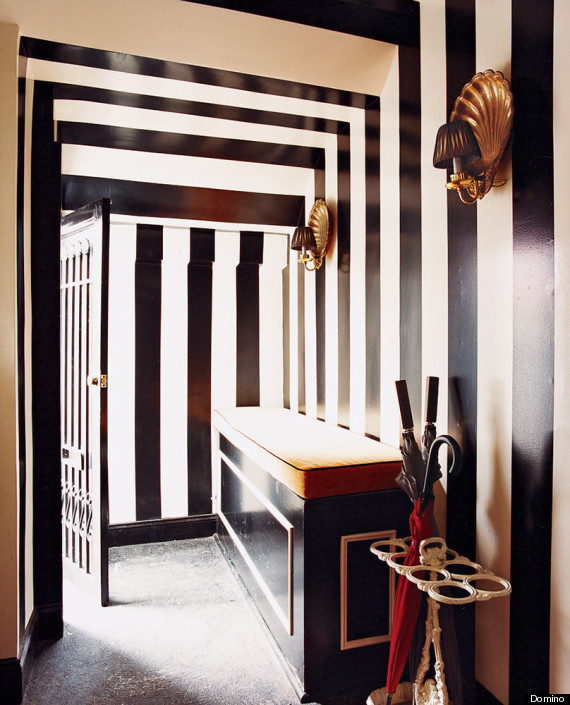 Gone are the days when ceilings were supposed to be nothing but white. If anything, they should be considered a fifth wall in themselves. Think of them as extra room for an accent color, a bold pattern or a carefully chosen effect that makes the space look bigger.
9. Patterns of a feather should stick together.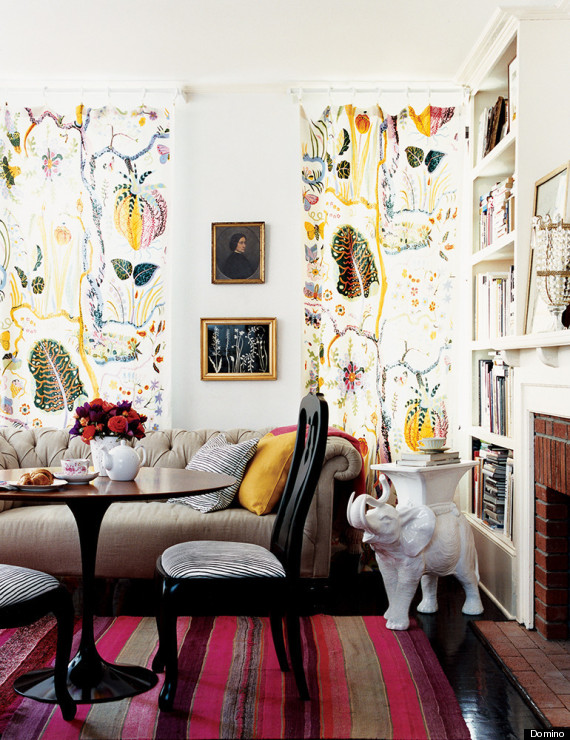 While we're not suggesting that you throw patterns into a room with complete abandon, a couple patterns that play well off of each other, in terms of color or style, can give a room a surprisingly cohesive appeal.
10. All-white rooms are boring.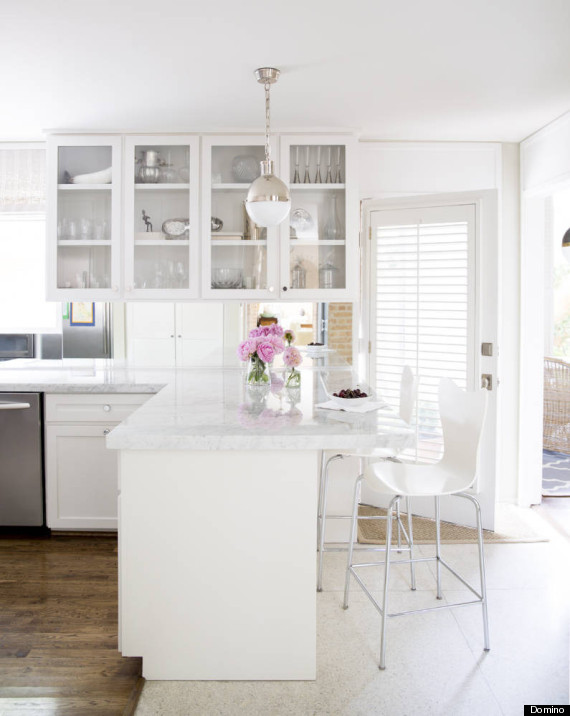 Yes, we're going to go ahead and say it: The "pop of color" is sometimes overrated. And if you've seen a gorgeous all-white kitchen or a beautifully layered, color-free bedroom, you know what we mean.
11. Only buy real (not fake) flowers.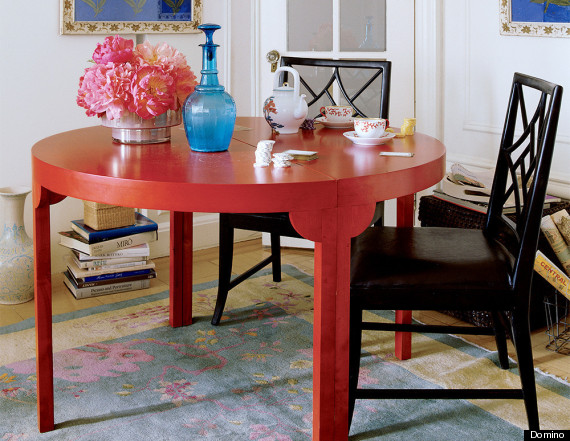 Fake flowers have come a long way since the days of those plastic light-up roses you'd find sitting in the corner of your grandmother's home. Opt for silk flowers (which you'll still need to dust to keep them looking as "fresh" as possible) or even pre-arranged ones, and you'll end up with a bouquet that looks real but will last a lot longer.
12. Furnish everything immediately.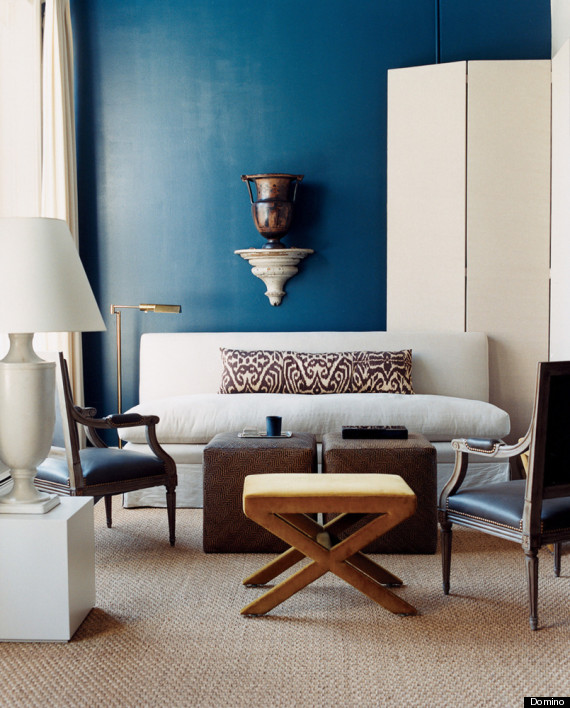 When first moving into a new place, there's always pressure to make a house a home as soon as possible. But one of the most beautiful parts of the transition is the fact that it happens over time as you stumble upon pieces you like, . Figure out what works with your lifestyle and "edit" your decor decisions over time.
Are you an architect, designer or blogger and would like to get your work seen on HuffPost Home? Reach out to us at homesubmissions@huffingtonpost.com with the subject line "Project submission." (All PR pitches sent to this address will be ignored.) .
Related
Before You Go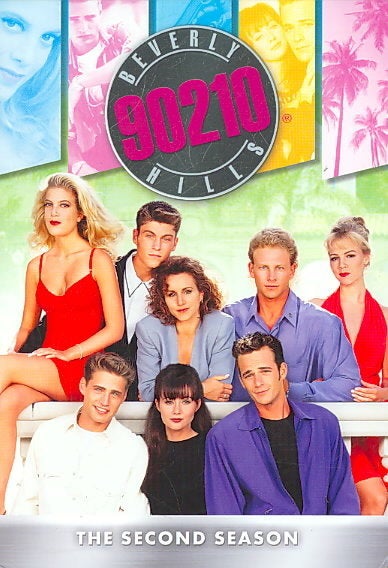 8 House Rules