I'm not a hoarder, but I am one that feels like something can be done with just about anything.
Over the years I've taken antique "misfits" and worked to make them into something unique.
The great thing about misfits is they are usually inexpensive. (we all like that right?)
This week we'll look at candlesticks. They come new in sets of two, sometimes four.
What happens when one breaks or gets lost? You are down to just one. A singleton!
What does one do with just one candlestick? Dealers struggle to sell them as people traditionally come looking for pairs. So they sit on the shelf, because much like me, the dealer can't stand to throw it away.
Spend some time browsing flea markets and antique shops. Pick up those orphans of all shapes, sizes and mediums. Bring them home, clean them up and place them in groups on the fireplace mantle.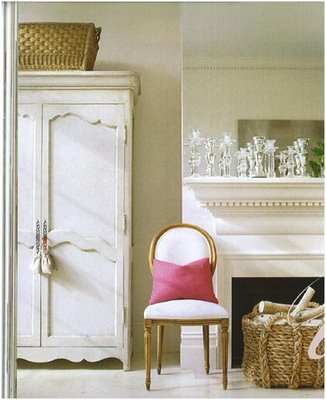 As you see, you can also keep with the same medium, and mix up the colors and the sizes: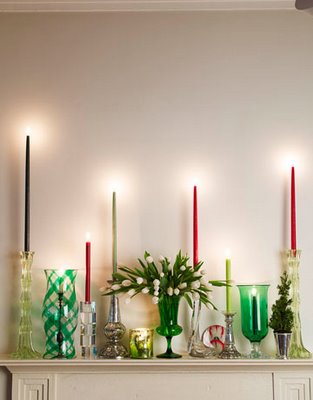 You aren't limited to using them to a mantle. The center of your dining room table works great too!
Try this out at your next dinner party. I promise it will be a hit!
You can also add them to a sideboard or hall table for a little extra ambiance.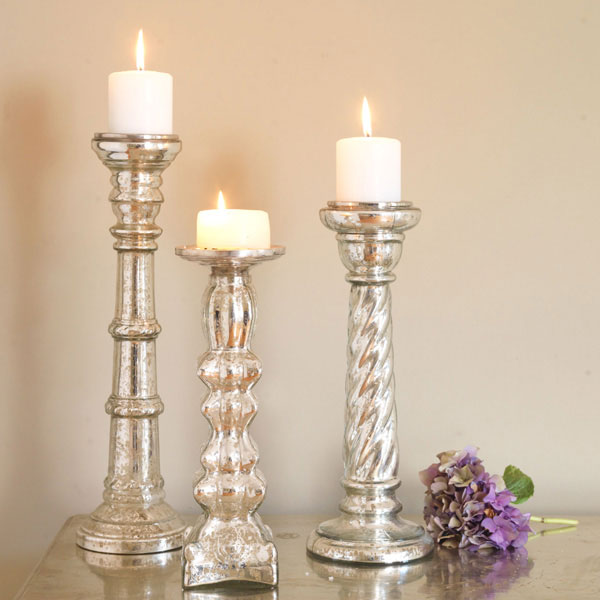 Photo by Southern Aspirations
Finally, I'd certainly buy an array of candlesticks and give them as a gift. They offer a great backstory, and who knows, might be inspiration to a budding antiques collector.
If you have suggestions for decorating with antiques, I'd love to hear about them.
Post a blog reply here!