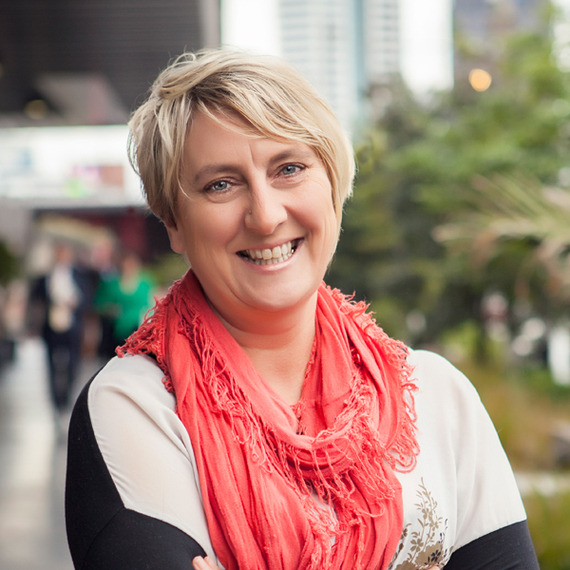 My whole adult life has been dedicated to children. From training as an early childhood teacher straight out of high school, to opening the very first New Shoots Children's Centres with my business partner Michelle Pratt, I have lived and breathed this work.
Michelle and I have always been passionate about making a positive difference in the lives of every child we encounter, and we have spent a lot of time designing and developing a special and unique place to teach young people - to enable them to create, explore and enjoy the world around them.
The way children look at the world is pretty magical and they continue to amaze me with the way they think and act, even after two decades in this industry. Seeing children getting a good start in education, and knowing where this can take them in life, has made me determined to ensure every child has this right.
Child Labor Free was born when we stumbled across a startling reality - the children's resources we used in our early childhood centres for the benefit of so many New Zealand children, could of in fact have been made by another child a world away.
Being the people we are, Michelle and I set out on a furious search to find a label or system that would ensure the things we purchased not just for our centres, but for ourselves, were free of child labor. But we couldn't. Instead we discovered over 150 million children all around the world were currently engaged in child labor.
This year, two years after our journey into the realm of child labor started, we successfully launched the worlds first global accreditation system to certify supply chains as free of child labor. We believe through a sustainable conscious consumer led movement, we can make real progress in changing the way businesses act, and consumer's buy.
In our early childhood centres, we work to ensure we are developing a sustainable community of people, dedicated to the future of the children we care for day in and day out. And to us, sustainability means so much more than clean and green, but about our behaviour towards others - Is the way we treat other human beings right now through the way we consume, sustainable?
Often children are in labor to support their family after a parent's death, or in response to poverty or sickness. Families often have no other choice in order to survive. When we started our Child Labor Free journey, we were not just passionate about influencing the business world through our social enterprise, but determined to make an impact on the lives of every child who has not had access to an education and freedom to be a child.
I hope our work impacts this considerably. We always knew we would be more than a business, and the Child Labor Free Foundation will work to assist children found laboring, as well as their family and community.
Through out my life I have learned the right decision is not often the easiest, but making this decision is often worth it. We are joining a journey that so many have already started, the road already paved for progress in the world of poverty and exploitation. We are offering a hand to businesses that want to be sure they are operating in an ethical space, while enabling consumers to be aware of the world around them - information is power, and so is honesty.
Pioneers for Change is a seed-bed for innovative thought. An activator of personal potential. A catalyst for collective energy. A community to drive social change.
Our annual, international Fellowship is open to anyone aged 28 - 108 years old. We gather change-makers -- a business person, a community person, an investor, a thinker or doer -- who are willing to harness their talents, energy and resources as a force for good. Pioneers for Change is an initiative of Adessy Associates.
Adessy Associates believes a better world is possible, and inspires and equips organizations and individuals to make positive change happen for the benefit of people, planet and profit. Our bespoke services harness sustainability, innovation, consciousness and purpose. We are B Corp certified.

About Nikki Prendergast
Nikki, and her business partner Michelle Pratt, co-found the idea of Child Labor Free in 2013, launching the world-first global accreditation system in June 2015. Nikki has spent her life working in early childhood education and, along side her international experience in this field, has successfully opened five New Shoots Children's Centres across New Zealand, whilst also developing an educational resource company in New Zealand and Australia.

Along side this, Nikki has consulted for the Ministry of Education on dozens of new and existing childcare centres, as well as volunteering her time to assist groups and communities to develop strong educational programmes and innovate childcare facilities.
Calling all HuffPost superfans!
Sign up for membership to become a founding member and help shape HuffPost's next chapter