Dee-Ann Kentish-Rogers was hopeful, but she didn't necessarily expect to win this year's Miss Universe Great Britain. And she definitely didn't expect a victory to come with much fanfare. The 25-year-old says her victory still feels surreal ― but the support she's received from black women all over the world is helping her soak it all in.
"Having mothers asking me to speak to their daughters, just to tell them to be proud of who they are ― that's when it began to feel real," she told HuffPost. "I take great pride in that."
It's especially inspirational being what she calls "a small-island girl." And she's encouraging other small-town girls to dare to dream big. Here are five more things to know about the first black woman to win Miss Universe Great Britain.
She represents two places in the United Kingdom.
Kentish-Rogers was born and raised on the small island of Anguilla, a British territory located in the Caribbean with a population of just 15,000. She credits the close-knit island community with keeping her humble and devoted to high achievement. In 2013, she moved to Birmingham, England, to study law, and quickly realized it felt familiar in some ways. The city is often under-covered in the media, just like her island homeland.
Now, she's urging women and girls never to limit their worlds to the size of their backyards.
"Too often, when we come from very small communities, we are led to believe that that determines our trajectory," she said. "I'm here to show young girls that that's simply not true."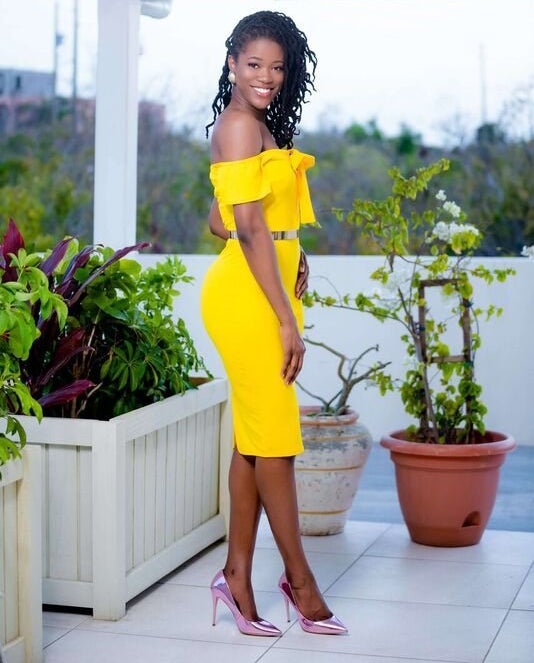 She didn't expect her historic win to be a big deal.
"I didn't win the pageant because I'm black ― it's because I worked hard and executed my plan," Kentish-Rogers said. "But after winning the title and getting hundreds of messages from little black girls telling me my win feels like their win, I've come to realize it means a lot to me because it meant a lot to everyone else."
The impact really hits home, she said, when she reflects on the message she's sending to young women on her own island and throughout the Caribbean.
"It means the world to me to be able to show young Anguillian [girls] or any Caribbean girl that they can go so much further when they embrace their heritage and allow it to propel you forward," she said. "We're small, but we're mighty."
She originally wanted to represent Great Britain through sports, not pageantry.
"When I was small, I would always tell my mom that I'm going to be an Olympic athlete for Great Britain, and she supported me," Kentish-Rogers said.
Her athletic prowess allowed her to represent Anguilla on the international stage as a track and field athlete. But just as she seemed destined for athletic greatness, in 2014, a severe knee injury cut her track career short.
"I had to refocus," she said. "It wasn't really changing my dreams, but letting them reinvent themselves."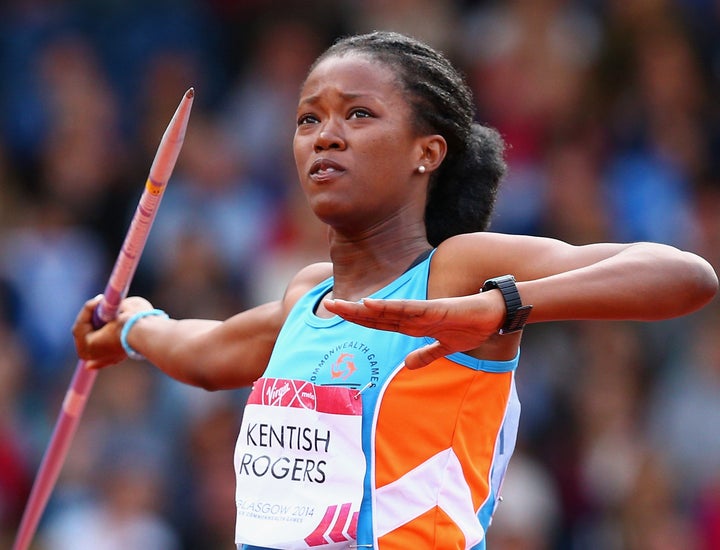 Kentish-Rogers hasn't fully given up on athletics. As Miss Universe Great Britain, she plans to incorporate her passion for women's sports into her platform, helping emerging female athletes with career development and raising awareness of the gender pay gap in sports.
She wants to use her reign as Miss Universe Great Britain to raise awareness about climate change.
Last year's hurricane season devastated much of the Caribbean, including Anguilla. Hurricane Irma significantly damaged over 90 percent of the island's infrastructure, a major blow for a territory that relies on tourism from the U.K. and the U.S.
"It's devastating for an entire community to lose so much so fast, and for much of the Caribbean, it's becoming an all too familiar part of our realities," she said. "We first have to acknowledge that climate change is real and will continue to have a catastrophic impact on the region if the entire world doesn't act."
Too often, when we come from very small communities, we are led to believe that that determines our trajectory.

Dee-Ann Kentish-Rogers
"It's a matter of the safety and longevity of our islands, our homes, in the 21st century," she said.
Part of her challenge includes educating her fellow Brits about the U.K.'s many overseas territories. As with many Puerto Ricans in the mainland U.S., she often has to explain to her fellow countrymen that being born in Anguilla makes her a U.K. citizen.
"We're just as part of the United Kingdom as anyone else, and I'm happy to have those conversations introducing my countrymen to their fellow citizens in the territories," she said.
She was just called to bar!
Already a beauty queen and a former athlete, Kentish-Rogers is also an accomplished scholar. The 2016 University of Birmingham Law School graduate was called to the bar late last month, formally making her a barrister. By American standards, that means she's officially authorized to practice law.
She's interested in becoming a sports attorney, she said, as a way to merge her love of athletics with her passion for law. And she'll have plenty of time to do that ― after her next hurdle, of course. Kentish-Rogers will compete for the overall title of Miss Universe in December in Bangkok.
CORRECTION: An earlier version of this story inaccurately stated Kentish-Rogers has recently passed the bar. She was called to bar. In the United Kingdom, being called to bar is authorization to practice law.
Calling all HuffPost superfans!
Sign up for membership to become a founding member and help shape HuffPost's next chapter