 Twisted Sister frontman Dee Snider wants to remind Republicans that gun-loving Ted Nugent reportedly once dodged the Vietnam draft in quite possibly the grossest way imaginable.
Ted's always been a gun-toting conservative. But what gets me is that he was actually a draft dodger! I mean, to the point where he didn't bathe for a week, and vomited on himself to deliberately avoid the draft. I totally understand why he did that, but all of these Republicans who love Ted don't seem to know or remember that too well. It's crazy that he's become one of the voices of Conservative America even though he was a draft dodger. If you don't believe me, Google it.
Nugent immediately denied the "We're Not Gonna Take It" singer's allegations.
However, Snider's comments about Nugent dodging the draft didn't come out of thin air; Nugent himself reportedly attested to the act during a 1977 interview with High Times.
I got my physical notice 30 days prior to. Well, on that day I ceased cleansing my body. No more brushing my teeth, no more washing my hair, no baths, no soap, no water. Thirty days of debris build. I stopped shavin' and I was 18, had a little scraggly beard, really looked like a hippie. I had long hair, and it started gettin' kinky, matted up. Then two weeks before, I stopped eating any food with nutritional value. I just had chips, Pepsi, beer - stuff I never touched - ... little jars of Polish sausages, and I'd drink the syrup, I was this side of death, Then a week before, I stopped going to the bathroom. I did it in my pants. poop, piss the whole shot. My pants got crusted up.
However, during a 2006 interview with the U.K.'s Independent, Nugent denied the whole story, saying, "You've got to realize that these interviewers would arrive with glazed eyes and I would make stories up. I never did crystal meth. And I never pooped my pants."
He added that a student deferment got him out of the draft.
Snopes did some digging and discovered that the firearm advocate did have a student deferment, but he was ultimately rejected from military service in 1969 as a result of a physical examination.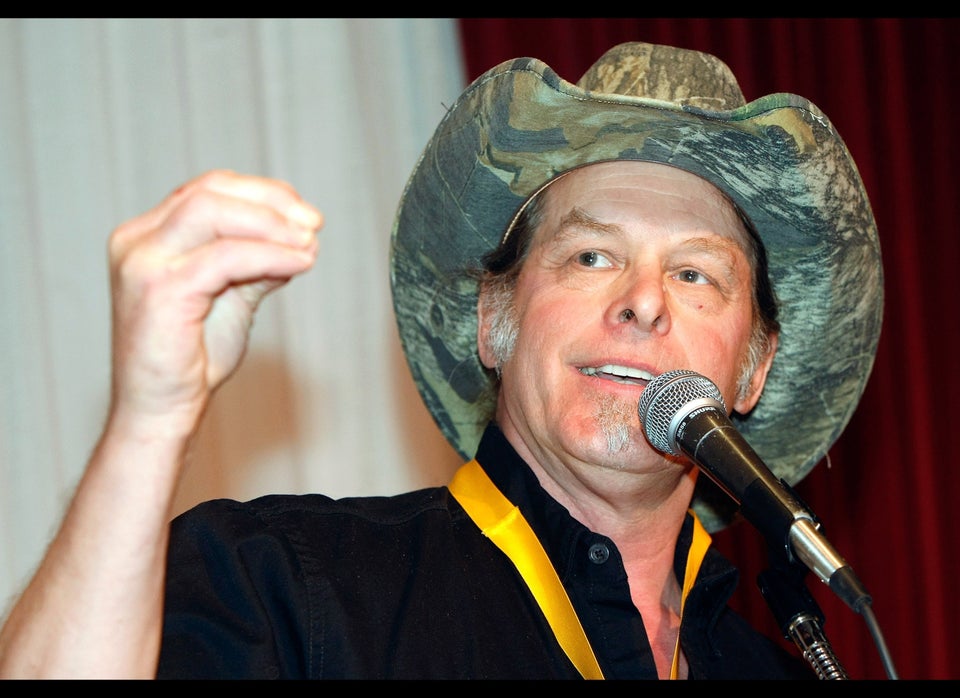 Ted Nugent's Most Outlandish Statements