Welcome to ― Myrtle Beach, South Carolina.
As a mass of frigid air settles across much of the central and eastern U.S., residents farther south, unaccustomed to such wintry weather, are dealing with the unwelcome holiday guest as well.
In South Carolina, that means likely snow on the beaches late Tuesday night and early Wednesday:
Should the forecast hold, it will be the first time Myrtle Beach has seen at least three inches of snow since 2010.
Farther west, residents in Dallas aren't expected to see a temperature above freezing until midweek. Tuesday morning's lows in the city were in the upper teens, with the day's high projected to be 32 degrees.
Cold has settled across much of the country, with 90 percent of the U.S. failing to top 32 degrees on New Year's Day, CNN notes.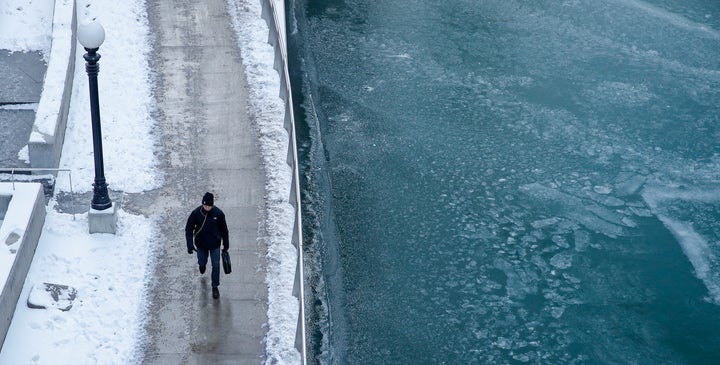 The cold is taking a toll beyond just frozen pipes, slick roads and dead car batteries. Authorities blame at least nine deaths on the cold, The Associated Press reported Tuesday.
"A lot of people are ready for the night, but occasionally we bump into people who are totally unprepared," Drew Benton, an organizer for a group called Project Live Love that helps distribute warm clothing, told the AP. He noted that dry socks are critical and often overlooked, as frozen, wet feet can land someone in a heap of trouble.
Popular in the Community