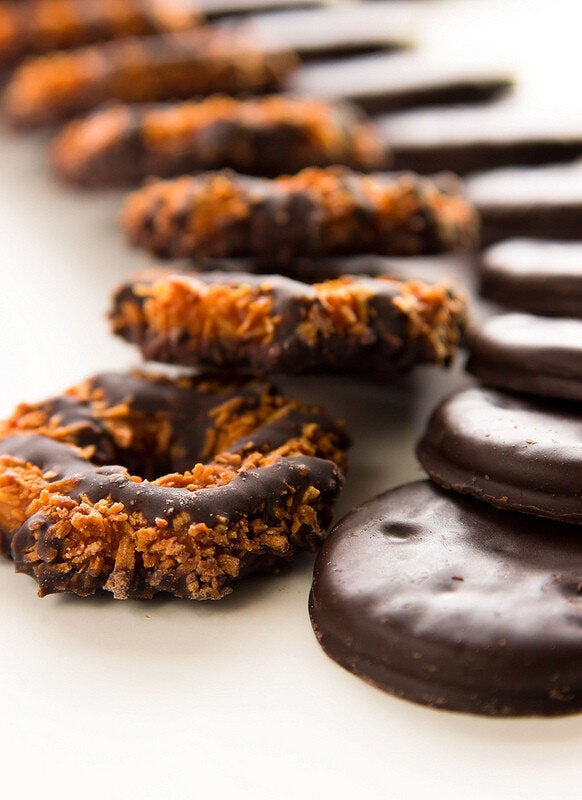 The Samoa, a vanilla cookie coated in caramel and coated with toasted coconut and chocolate stripes, is the second-most popular Girl Scout cookie behind the Thin Mint. The fair isn't until September 28, but the web is already heating up with talk about the deep-fried treat.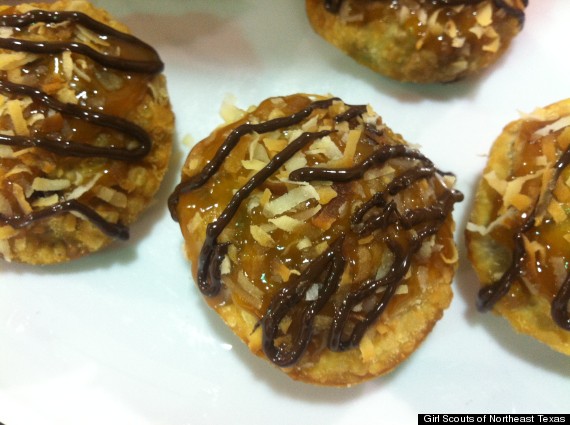 The Dallas Morning News spoke with Girl Scouts of Northeast Texas's chief executive officer, Colleen Walker, about how the idea came about.
"The cookie is a Girl Scout icon," Walker said. "Why not have some fun with it and tie it into the State Fair? … Fried items are part of the State Fair history. They get a lot of fun buzz."
Christi Erpillo, a deep-fried food veteran at the fair and a former Girl Scout, decided to take up the challenge. The Thin Mint wouldn't survive the fryer, but the Samoa could. Even then, it required tinkering.
She tried making Samoa cake balls, then others with a batter made from graham crackers and panko crumbs. Nothing worked, until she discovered wonton wrappers.
Erpillo says that the wonton wrapper fries up crispy and light but doesn't mask the taste of the cookie. She'll top the fried treats with a chocolate drizzle, caramel and more toasted coconut.
A local NBC affiliate reports that Erpillo and her family plan to fry up some 100,000 Samoas during this year's state fair, an order so big she had to place it through two different Girl Scout cookie bakeries.
Watch NBC's story on the cookies below.