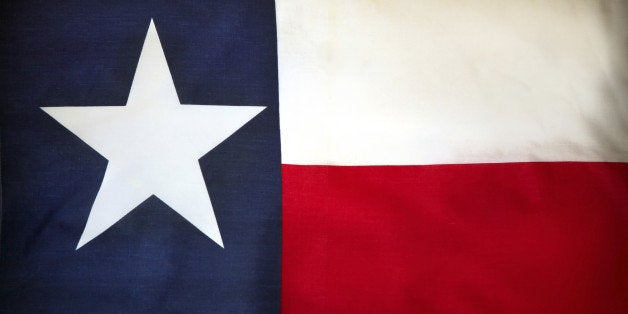 "The stars at night are big and bright/ Deep in the heart of Texas..."
Texas is an immensely popular state. It easily ranks high among the states in our union with an international profile. Texas boasts three of the fastest growing regions in America along with three of the ten most populous cities. The state's low cost of living along with its thriving business community is attracting new residents seeking fresh starts and new opportunities for success.
Last week, Sandra Bland made her southward odyssey to Texas to begin a new job that was awaiting her at her alma mater, one of Texas' most storied historically Black institutions of higher learning, Prairie View A&M University.
Yet, Texas is also a deeply troubled state. When you look past the veneer of towering skyscrapers and rolling plains, you discover heart-wrenching realities. Texas ranks near the top among all states in overall poverty rates and at the very top for percentage of residents without health insurance. My own city, the City of Dallas, ranks number one in the country for both neighborhood economic disparity and childhood poverty. Often times, our state's legislature has proven to be a willing accomplice in these unspeakable crimes against the human body and soul.
Look deeper, still, and you will find an even greater tragedy, one that impacts, upon many planes, these unfortunate realities: Texas' terrifying legacy of racism. Just as the echoes of liberation reached the Texas coast two years delayed, true liberation in Texas often appears yet still delayed, if not outright denied. Many of the most gruesome lynching events in American history occurred within Texas' borders, events so gruesome that they gained national attention; from the Dallas lynching of Allen Brooks in 1910 to the Waco lynching of Jesse Washington in 1916, who was castrated, fingers cut off, and his body lowered and raised over a fire for two hours before being dragged through town and his body parts later sold as souvenirs.
However, one needs not to look so distant into Texas' history to feel racism's sting. There is the 1998 dragging death of James Byrd, Jr. in Jasper wherein Mr. Byrd remained conscious for the majority of the time that his body scraped against the pavement at increasing speeds until both his head and right arm were severed. There is the 1999 Tulia drug scandal wherein 40 innocent African Americans were falsely charged with drug crimes. There is the 2001 Dallas fake drug scandal wherein primarily Mexican immigrants who spoke little English were arrested on drug charges, yet the planted evidence proved not to be drugs but gypsum.
Not to mention Texas' ongoing legacy of voter suppression.
And this year, thanks to the work of the State Board of Education, Texas students will officially study rewritten histories in schools as policy makers have removed the legacy of racism from the text books, opting to minimize the influence of slavery in our nation and in Texas by renaming the Trans-Atlantic Slave Trade the Triangular Trade Route, suggesting that human contraband was just a small trade good among many and that the American Civil War was a conflict born of state's rights and not slavery as explicitly stated in the State's historical documents.
As our nation continues to stumble along the path of racial tension and issues of police brutality, it appears as if Texas is beginning to uniquely emerge as a state particularly hostile to Black women. In one year's time, three instances of terrorizing Black women in Texas have reached the national stage.
Last August, Kametra Barbour and her carload of four children, all under the age of 10, where suspiciously pulled over and held at gunpoint in Forney although neither the car nor the passengers matched the description given to police in the 911 dispatch. In June, we witnessed a fifteen year old girl, Dajerria Becton, slung to the ground, head shoved to the ground, then placed under the knee of a McKinney officer after a pool party. And now, Sandra Bland, stopped for failure to use her traffic signal and arrested in Waller County while in route to begin her new job, mysteriously found lynched a few days later.
For every native Black Texan who has ever traveled interstate roads through rural Texas and for every Black college student who travels these roads, winding through small towns and counties between school and home, it is well known that you must obey every traffic demand. Over obey it if you can. The penalty can prove costly, yes, even deadly. In 2015, there are still some Texas towns that Blacks advise less knowledgeable Blacks not to stop in, even if just to get gas.
How someone can go from driving to a new job in Texas to dead in a jail in Texas in a matter of days is unfathomable to everyone except for those of us who are from Texas. As Ms. Bland traveled deep into the heart of Texas, she undoubtedly encountered the racism that has long abided there.

I believe that Texas can become a great state, a state where all children are fed, where the sick are cared for, where laborers are paid fair wages, where affluenza is appropriately diagnosed as privilege, and where our diversity is embraced as our strength. However, to get there, we must finally come face to face with Texas' racist palpitations.

In Hebrew Scripture, we encounter King David, a man who abused his great authority, caused undue harm to a woman, then sought to cover his tracks by staging a death. The Prophet Nathan confronted David concerning his great sin against God. Seeking repentance for his sins, David sang in prayer to his God, "Create in me a clean heart..." (Psalm 51:10).
As we painfully await more information concerning Ms. Bland's death, it is well past time for our nation, and yes, the State of Texas, to repent and to pray to God for the same.
Popular in the Community