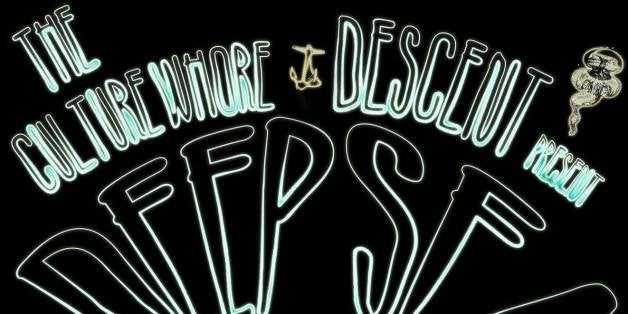 After the raging success of their naughty winter wonderland party "DICK THE BALLS," living magazine The Culture Whore is back with a new party, co-presented by Descent.
Called "DEEP SEA," this Friday's party will transport the Brooklyn queer community to the ocean's floor, "a depth shrouded in mystery but teeming with ecstatic life," according to a statement. "DEEP SEA" will take place at The Paper Box in Bushwick.
The Culture Whore is a living magazine that seeks to celebrate "the glorious spectrum of New York City's luminously weird artistic community through immersive, high-concept, queer-focused events." The group's past events have included "AN1M0RPHS," "SATANIC SMOKEOUT" and Halloween's "HOGWARTZ RAVE."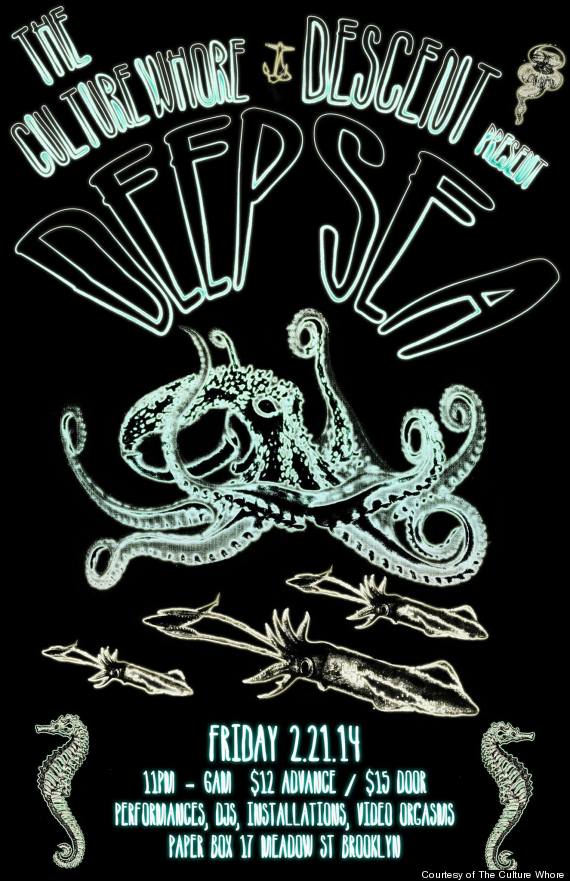 "Two oceans of sound waves will vibrate the mystical creatures into a whirlpool," The Culture Whore said in a statement to The Huffington Post. "In the main room rising stars DJ Sokolowski, Juliana Huxtable and JX Cannon spin club, hip hop and house tracks. At 2:30 am The Meadow Room will flood open with the soulful deep house sounds of beloved Bushwick DJs Jacky Sommer and Econ till sunrise. Descent and Triple-E will transform The Paper Box into the further reaches with large-scale installations, video projections and light."
Other featured performers at "DEEP SEA" include Chris Tyler and Ariana Huffenstuff.
REAL LIFE. REAL NEWS. REAL VOICES.
Help us tell more of the stories that matter from voices that too often remain unheard.