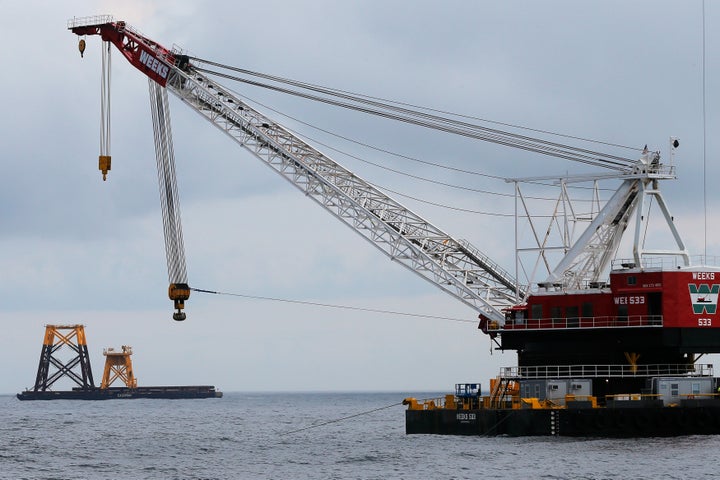 OFF THE COAST OF RHODE ISLAND ― The oil industry left a smudge on the country's first offshore wind farm six years before it ever came on line.
Just a year after Jeff Grybowski proposed building the five-turbine project, which began operations last week three miles off Rhode Island's Block Island, one of the worst oil disasters in history struck. Deepwater Horizon, an offshore rig pumping oil for BP, exploded, killing 11 workers and unleashing an undersea gusher on April 20, 2010, that spewed crude into the Gulf of Mexico for 87 days.
The problem for Grybowski: He named his Providence-based developer Deepwater Wind.
"Maybe we can redeem the Deepwater name," Grybowski told The Huffington Post during a boat tour of his wind farm last week. "We're the offshore wind guys. That's how people know us."
At the time, Deepwater Wind was just beginning to navigate the labyrinthine regulations and approvals needed to build its farm. Grybowski kept the name.
Then came Hollywood. Summit Entertainment recently released "Deepwater Horizon," a feature film about the explosion, starring Mark Wahlberg. Google the term "Deepwater" and you're unlikely to find anything but the movie or reports on the 6-year-old disaster.
"It definitely mixes up our search results," Grybowski said. "But we're two very different companies." Plus, Transocean, the operator of the destroyed rig, used "Deepwater" for at least 10 other offshore oil sites.
Grybowski said he never considered changing the name.
"Since our name is Deepwater Wind, I think we've always sufficiently differentiated from the other project," Grybowski said on a follow-up call on Friday. "In our markets where we're obviously working, in the Northeast, offshore oil really isn't something that happens. I don't think folks in the Northeast associate it with that."
Offshore wind seems poised to become a major source of clean electricity.
President Barack Obama's Clean Power Plan calls for major reductions in carbon emissions from utility companies that rely on burning natural gas and coal to produce electricity. Wind energy from turbines built onshore has been increasing in recent years as technology makes it more affordable.
But windmills located offshore, where wind is stronger and more reliable, could, in theory, generate up to 4,223 gigawatts of power, according to a 2012 study by the National Renewable Energy Laboratory. That's roughly four times the amount of electricity generated in the U.S. today from all sources.
Before You Go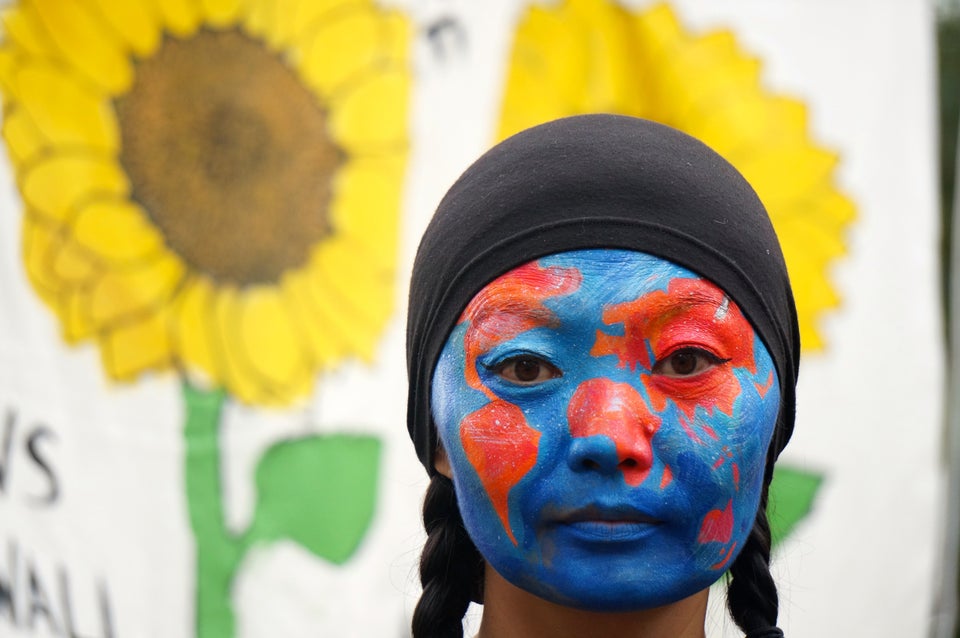 Republican Party Platform: The Environment
Popular in the Community