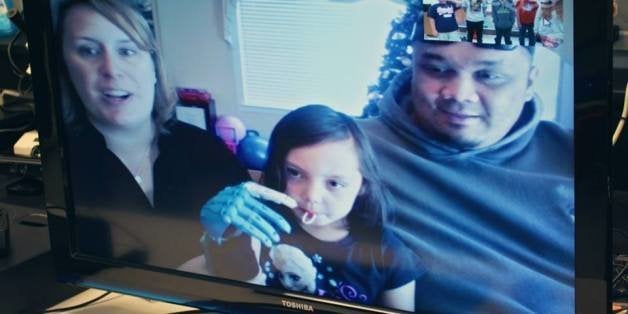 A little girl in California was born without most of her right hand. A group of eighth-graders in Wisconsin had access to 3D printing technology. Though thousands of miles separated them, one prosthetic hand brought them together.
As part of the FIRST robotics program at Deer Creek Intermediate School, 15 students met for 15 minutes every day during their lunch break to create a prosthetic hand from roughly $20 worth of material. The team worked with E-Nable, a network of volunteers that makes prosthetic hands for people around the world, to connect with 6-year-old Ariah who was missing most of her right hand.
The students learned about Ariah's interests via email and decided to customize the hand according to her favorite movie, "Frozen." With the guidance of their teacher, Peter Graven, they chose color combinations and added snowflakes to the design. To top it all off, they put "Queen Ariah" across the hand.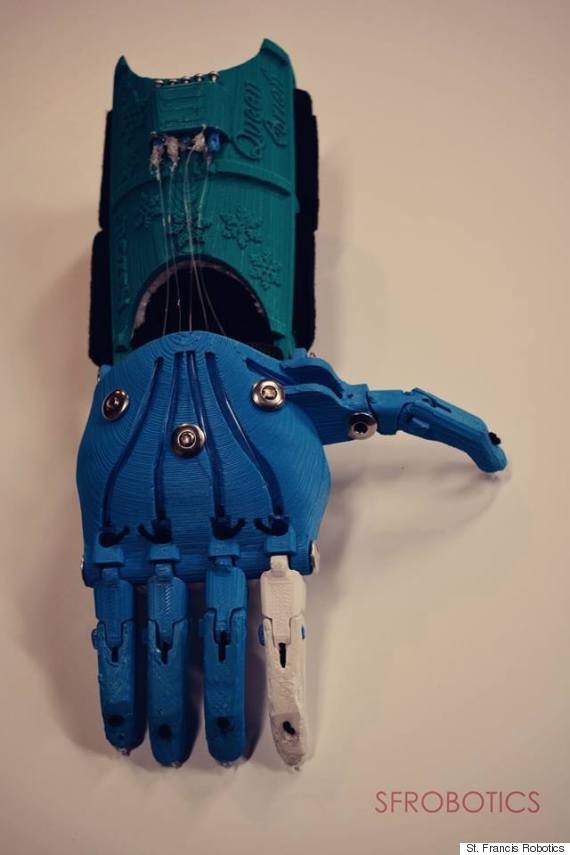 After approximately two months of designing, printing and assembling, the hand was sent to Ariah, and the middle schoolers had the chance to see their work in action.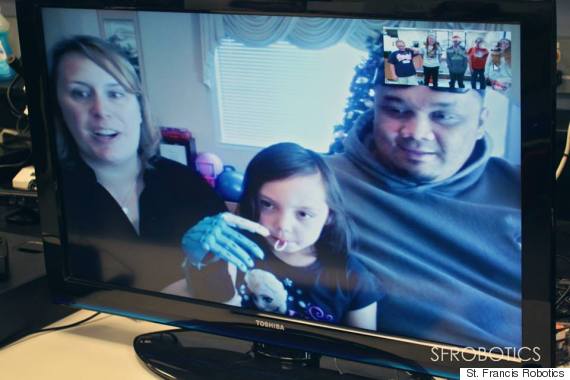 Georgia Hancock worked on the project, and watching Ariah open her hand for the first time motivated her to pursue similar projects in the future.
"It makes me want to make a hand for everyone in the world that needs one," she said in an email to The Huffington Post.
Thanks to her prosthetic hand, Ariah can now do simple things she couldn't do before. In return, the students learned how to work together to use advanced technology and, according to Lauren Johns, made some friends along the way.
"Sometimes to get to know a friend, you must find things you both have a passion for. In my case, I got to know people through the process of giving a helping hand -- literally."
Before You Go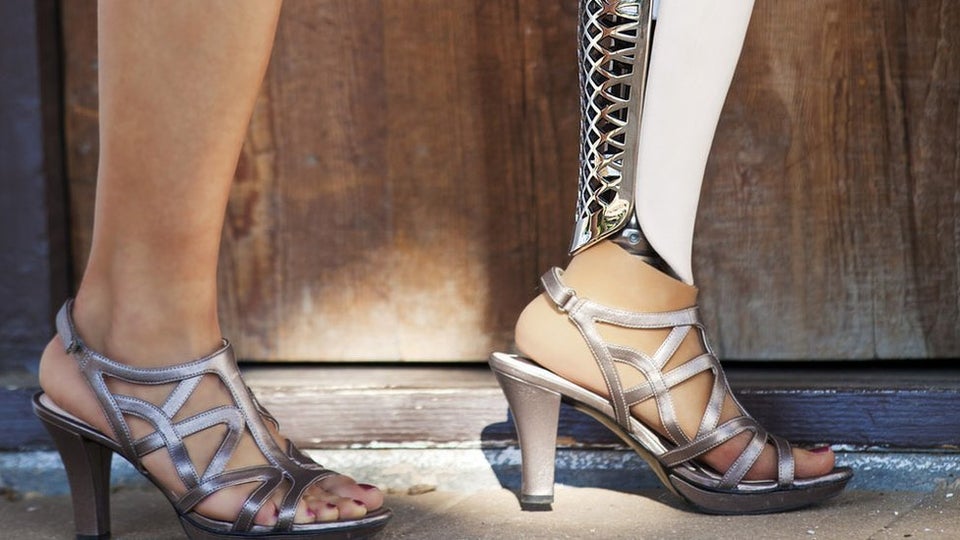 Stylish Prosthetic Limbs