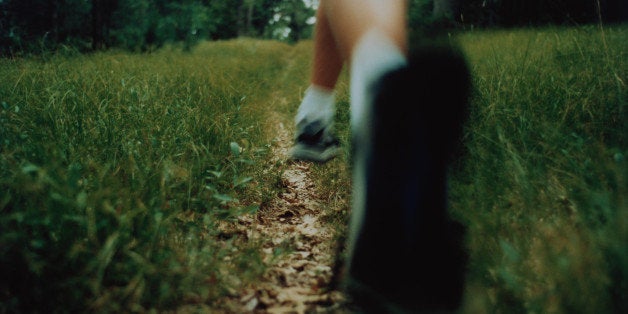 Oh deer. This accident is so improbable even the most anxious among us probably haven't worried about it happening to us. Or our loved ones. Or an innocent wild creature.
On Thursday, a 71-year-old woman in an SUV hit a deer, while driving in Northern Virginia. The deer went flying -- whereupon it hit a 27-year-old woman who was five miles into what she had expected would be a seven mile run.
Krystine Rivera told the Washington Post that her already-bad day "got astronomically worse" when she woke up in an ambulance, with a paramedic explaining he was going to have to cut her out of a favorite running shirt because it was covered in deer blood:
"I'd thought that the run would make me feel better after work," said Rivera, an administrative analyst. She has been a runner for about five years and started taking part in marathons last year. She also leads runs for a Loudoun fitness club.

She doesn't recall seeing the deer as it sailed toward her. "I was running, then I was on the ground and then was listening to the paramedic. I'm surprised I made it out alive.
Luckily, made it out alive she -- and the driver -- did. Both women were released from the hospital on Friday, reports NBC Washington.
The deer, we think, is another story. "I noticed some big vultures flying around and noticed a dead deer," Andrew Disilvestre, who lives near the scene of the accident, told the station. "I might look out for deer next time I'm jogging."
Update, Dec. 10, 10 a.m.: Curious if an accident like this just seems incredibly improbable, or if it is actually statistically unlikely to happen twice, we turned to an expert: Robert Hartwig, president of the Insurance Information Institute.
Hartwig was reassuring, mostly.
Let's start with the most alarming statistics.
"Regarding deer, believe it or not there were an estimated 1.23 million collisions caused by the presence of deer in the 12-month period ending June 30, 2012," Hartwig told HuffPost by email. "According to State Farm, the average (insured) cost of property damage (i.e., excluding bodily injury) as the result of a deer strike is about $3,300."
But what about accidents that do cause bodily injury? Like, the ones that involve a car hitting a deer, then a flying deer hitting a jogger?
"The accident you describe below was truly freakish and no doubt quite unusual," he said. "I've not heard of an accident like this before and there's no way to isolate in the data how frequently a struck deer is propelled into a human."
Despite this dearth of specific data, Hartwig said his sense "is that such a sequence of events is exceedingly rare."
But let's not get too comfortable, eh? "About 200 people are killed each year as a result of deer/vehicle collisions," Hartwig said, "but this is most frequently the direct result of the collision itself or the driver losing control of the vehicle and crashing into a tree, some other object or another vehicle."
Related
Before You Go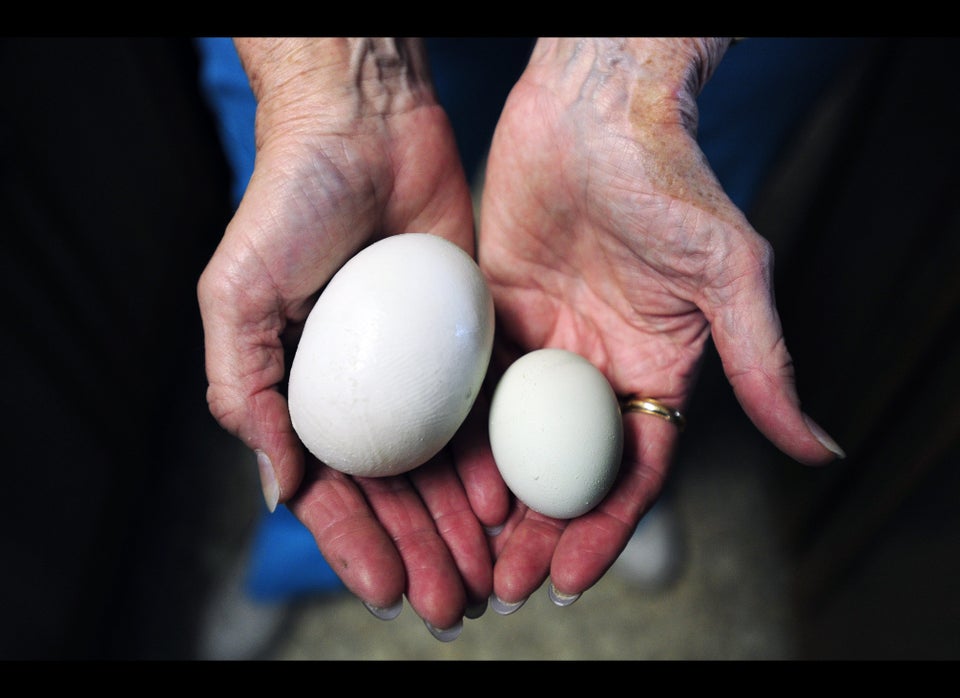 Animals In The News
Popular in the Community