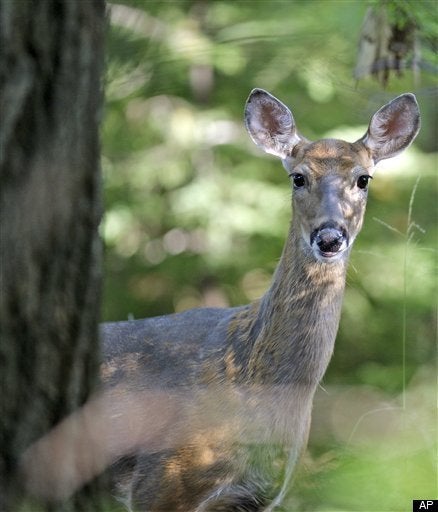 East Lakeview has long been recognized as a nearly ideal home for city-dwelling Chicagoans, due to its proximity to both the Loop and the lake, many public transit options and ever-bustling nightlife scene, but for the neighborhood's latest residents, their motives for moving are much less clear.
A resident of the building, Bruce Alan Beal, told CBS News, he thought he was being 'punked' when he was first told of the doe and her new family, but then he spotted her for himself. Beal described the deer to appear "scared to death, laboring and breathing real heavy, but she's safe."
"She's probably 3 or 4 years old, and she's sitting in the back of our courtyard, kind of hunkered down against the edge of the building," Beal said.
The city's Animal Care and Control department is reportedly aware of the doe and her newborns but has advised the area's residents to leave the animals be unless they begin to pose any sort of threat or appear injured.
YouTube user and apparent Lakeview resident iamnotgreg posted a video, embedded below, of the deer Saturday caught in action, "[j]ust hanging out in the neighborhood" and, to the annoyance of some residents, "decimating" a few flower beds.