The independent presidential candidate pulled in the support of 9 percent of North Carolina voters, according to a Public Policy poll released Wednesday. That goes along with the 8 percent in Minnesota and 7 percent in Iowa he got in Public Policy's recent polling.
Nuts' 9 percent beat out most Republican presidential candidates including Scott Walker, Carly Fiorina and Mike Huckabee (each with 6 percent) as well as Rand Paul (3 percent), Chris Christie (2 percent), Rick Santorum (2 percent), John Kasich (1 percent) and Rick Perry (1 percent). The independent candidate is also much more popular than Lindsey Graham who, the survey notes, has "literally no supporters."
Nuts' 9 percent ties him with Marco Rubio and puts him just 1 percentage point behind Ted Cruz -- well within the survey's margin of error of 3.2 percent, meaning the two are effectively tied. Donald Trump leads all Republican candidates with 24 percent, followed by Ben Carson's 14 percent and Jeb Bush's 13 percent.
Nuts also beat out Democratic presidential candidates Jim Webb (5 percent), Lincoln Chafee (2 percent), Martin O'Malley (2 percent) and Lawrence Lessig (1 percent).
So who is behind one of the most electrifying campaigns in the country? Nuts did not immediately return a request for comment from The Huffington Post, but Rolling Stone reports that Nuts is actually 15-year-old high school sophomore Brady Olson of Wallingford, Iowa.
Nuts told Rolling Stone he's willing to take his joke candidacy "as far as America wants to take it." But there is a ceiling: the constitution requires that presidents be at least 35.
Nuts is one of more than 500 candidates who have filed a "statement of candidacy" with the Federal Elections Commission. Other less-than-serious contenders include "Sydneys Voluptuous Buttocks" and "Buddy The Cat."
"I am a 15-year-old who filled out a form, had the campaign catch on fire, and am now putting up the best third-party numbers since Ross Perot," Olson told The Guardian.
"It's amazing how this campaign caught on," he told the outlet. "Right now it's mainly just the name recognition, but hopefully as we go down the stretch people will actually take the time to look at my campaign website and look at my platform."
That platform includes support for the Iran nuclear deal, cutting subsidies to the oil industry, deporting people in the country illegally and balancing the federal budget.
Olson still must work to reassure voters he's the right man for the job. The vast majority of North Carolina voters (81 percent) said they were "unsure" how they felt about Deez Nuts.
The Public Policy poll was based on 957 voters from August 12 to 16, including 477 Democratic primary voters and 406 Republican primary voters.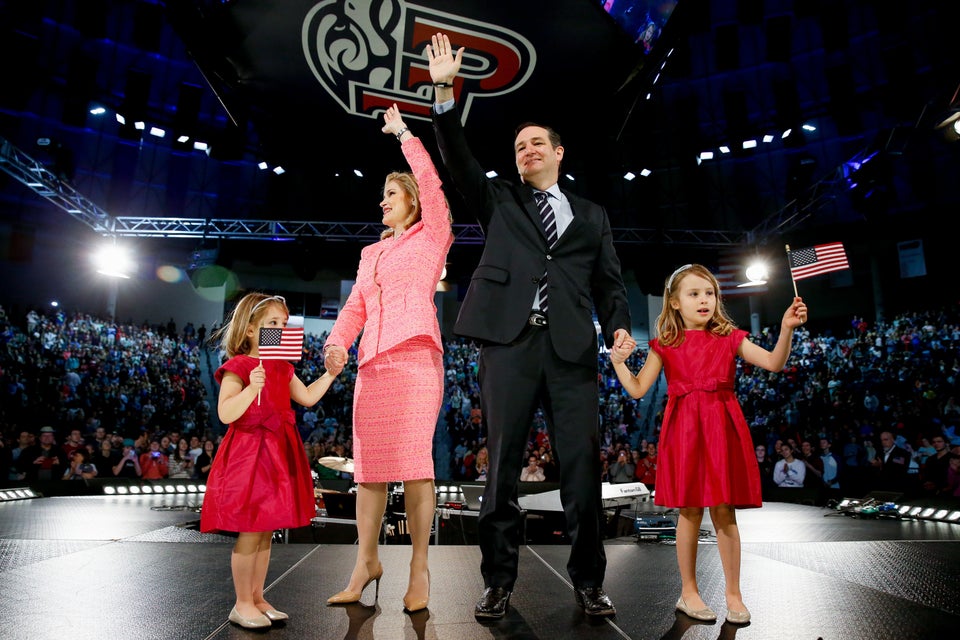 Declared 2016 Presidential Candidates
Popular in the Community