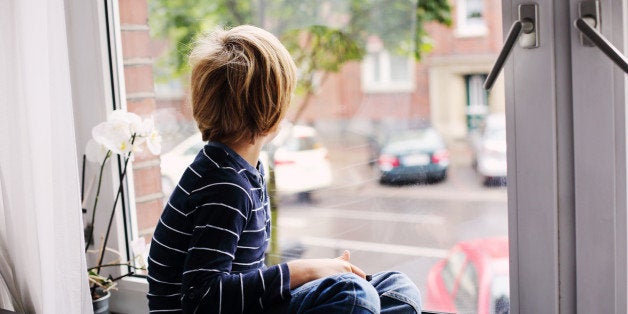 I also know it can be unbelievably frustrating and infuriating to constantly feel you have to prove your child has a disability that requires services and accommodations.
You might be spending your days attempting to prove the diagnosis to family and professionals who prefer to believe your child's issues are a result of shitty parenting, your paranoia or even a diagnosis-happy generation.
You probably hold your tongue (or maybe you don't) when you hear autism being described as the 'diagnosis du jour' or the 'flavour of the month' and you might even have to count to ten when people make comments like, "Autism! In my day we called it spoiled brat."
I applaud you for staying out of jail, I do.
You're up against it and you keep going and you spend your days trying to prove your child is disabled (and that hurts like a motherfucker) and you are forced to consistently repeat all the things that are ''wrong'' with your child, in an attempt to get the services they deserve.
Then you feel guilty because there are so many at the other end of the spectrum, where the autism is so very clear, and so very serious and you find yourself wondering if you have any right to feel bad, at all.
"He doesn't look autistic?"
"Will he grow out of it?"
You see the dark side of the quirky version of autism. The side where your child has no friends and although appears to be able to function in society, will probably never live independently, paralyzed by anxiety and the fear of social interaction, or conversely, oblivious to their social deficit and so aggressively social that people shy away unsure of how to interact.
And while you stay awake at night wondering if they'll have friends, be invited to birthday parties, have a relationship, live independently or any of those things that all parents wish for their children, you're also going over their deficits again and again so you can list them at tomorrow's meeting when the school team tells you they are removing support because there are other children who need it more.
You're constantly being asked to prove there is something wrong with your child and there is something inherently wrong with that. That's the kind of thing that can tear a person apart.
I write this, not because I have the answer, but to let you know that I live here, too, and so many of us do.
Related