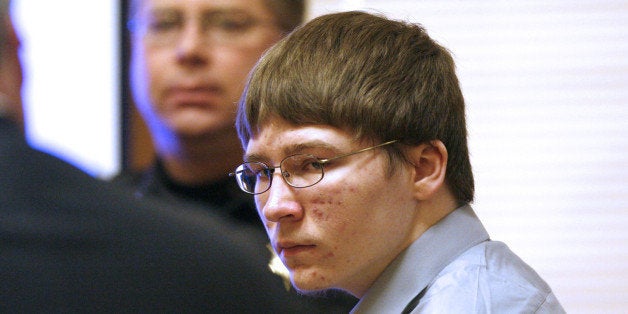 Shock and awe are not in short supply among viewers of the new documentary series, Making a Murderer. A woman brutally murdered with no apparent motive, possible police corruption, and a potentially innocent man sentenced to die in prison. These all weave a story of high drama in the criminal justice system. But spare some outrage for the appalling treatment of 16-year-old Brendan Dassey; by law enforcement, by prosecutors, and even by his own attorney. Brendan, a poor child with developmental delays, vividly reveals the mismatch adolescents face in a legal system intended for adults and bent on conviction.
Viewers flock to Netflix to watch the series because the story seems extraordinary, but as advocates at the National Juvenile Defender Center and the Campaign for the Fair Sentencing of Youth, we know what happened to Brendan is not at all unusual. High stakes interrogations, stressful double-digit plea bargaining, and inadequate representation can lead to life sentences like Brendan's that disregard the qualities of adolescence and a child's capacity for change. When we look at our own kids the solution is obvious: Children are different from adults and require more protection, especially against the power of the state and the court.
If the justice system had protected Brendan's rights in an age-appropriate manner, his case would have been handled very differently. Just this month, the U.S. Supreme Court's decision in Montgomery v. Louisiana reaffirmed what all parents know, and most areas of law reflect: that children are more susceptible to external pressures, particularly from adults, and they cannot fully assess risks or understand the long-term consequences of their actions. The Court has recognized the need for children to receive individualized sentence hearings where factors about their home environment and childhood are considered. Because of their unique characteristics as children, including their capacity for rehabilitation, life sentences for youth should be banned.
Children like Brendan should also be represented by well-trained attorneys who specialize in juvenile defense. Although the Supreme Court found nearly 50 years ago in In re Gault that children have the same constitutional right to counsel as adults, all too often children are denied effective and meaningful representation (if they are provided counsel at all). National Juvenile Defender Standards direct attorneys to maintain regular client communication, make every effort to work with the client's parent or guardian, and advocate for the client's expressed interests--what the client wants, not what the lawyer thinks is best. In contrast Brendan's attorney spoke to the media before he even met his client and ignored Brendan's protest of innocence. What's worse, an investigator working for Brendan's attorney pressured him to confess and then handed him over to prosecutors, to be interrogated again, without his lawyer. With a life sentence hanging over him, Brendan should have had a team representing him that included a mitigation specialist to fully understand his childhood, his learning disabilities, and his case.
Children are not small adults. Justice requires full acknowledgment of the individual characteristics and hallmark attributes of children as well as the right to counsel and equal protection under the law. Brendan Dassey's case, like so many other less visible cases around the country, makes clear what is at stake. States and the federal government must ensure effective counsel and age-appropriate treatment for youth in our courtrooms. Our country's moral identity, the lives of children -- indeed the validity and accuracy of verdicts -- are in the balance. It is our obligation as Americans, as adults and as human beings.
Kim Dvorchak, Executive Director, National Juvenile Defender Center
kdvorchak@njdc.info, 202-452-0010, x101, www.njdc.info
Jody Kent Lavy, Executive Director, Campaign for the Fair Sentencing of Youth
jkent@fairsentencingofyouth.org, 202-289-4677, x14, www.fairsentencingofyouth.org

Related
Popular in the Community