WASHINGTON -- For more than a decade, Congress and the Pentagon have spent money on the nation's 1.3 million active-duty troops and their families. Salaries and benefits soared far above civilian compensation, military bases and housing were refurbished, support services like day care, family counseling and on-base college courses were expanded.
Now comes the reckoning. These personnel costs, necessary and warranted for those bearing the burden of war, are threatening to wreck the military, squeezing the accounts meant to fix or replace gear worn from a decade of war, for research and development, and for new missions in, say, Africa.
So stubbornly are personnel costs rising that at the current rate of increase, they would consume the entire defense budget by the year 2039, leaving well-paid troops standing around with their tanks, ships and airplanes rusting and out of gas.
The problem has been evident for years -- the past two defense secretaries have called personnel costs "unsustainable." But neither the Obama White House nor Congress has signalled its willingness to tackle the issue by proposing bold reductions in pay and benefits -- or by deep cuts in the active-duty force.
In his confirmation hearing Thursday, former Sen. Chuck Hagel (R-Neb.) will get a chance to weigh in on the issue as the nominee for defense secretary. He has said nothing in public on the issue, and his background gives little clue: as a successful businessman he's cognizant of the bottom line; as a former combat infantryman, his heart may make him to reluctant to touch the grunts' pay stubs.
But with deep cuts in defense spending barrelling down toward the Pentagon, some defense officials and outside experts fear that the opportunity for thoughtful reforms may be passing. Personnel costs are likely to be cut -- but perhaps not wisely. A freeze on hiring of new civilian personnel, for instance, could demolish plans to hire more mental health care providers for returning troops suffering from post-traumatic stress, even though Ash Carter, deputy defense secretary, has vowed to protect such programs "to the extent feasible."
Military pay and benefits "are the third rail of budget planning in the Defense Department," said Gordon Adams, a defense economist who oversaw the post-Cold War defense drawdown during the Clinton administration. With no long-term budget deal in sight and no long-term planning in the works, the shrinking of the Defense Department "will happen year by year -- more ankle-biting than systematic planning," Adams said.
Pentagon spending plans are getting slammed by the automatic cuts under sequestration, scheduled to take place on March 1; by the likelihood that Congress will pass no new defense spending bill, leaving the Pentagon confined, under a continuing resolution to last year's defense budget plan; and by long-term spending cuts which have yet to be made.
But the impact is real. The Pentagon has been spending money it expected from the 2013 budget proposed last year by the White House. Cranking back to conform to last year's budget levels will be painful, Army Chief of Staff Gen. Ray Odierno said recently, requiring the Army to squeeze $6 billion out of its operations and maintenance accounts by Oct. 1. These are funds that pay for fuel, training, some family support programs and vehicle maintenance.
And while Pentagon officials have vowed not to cut family programs, a continuing resolution, rather than a new 2013 budget, will not allow the Army to move money from one operations account to another -- it all gets cut, Odierno said.
"People have been in denial about this ongoing trend, and now the accumulated impact of it is coming home," said Clark Murdock, a former senior planner at the Pentagon and a senior analyst at the Center for Strategic and International Studies, a Washington think tank.
But the data is clear. Since 2001, total military compensation, including pay and benefits, grew by 20.5 percent, while comparable private-sector civilian pay did not increase at all, according to a broad Pentagon review of pay and compensation released last year. The cost of military compensation rose steeply even though the size of the active-duty force grew by only 3 percent during that period.
Part of the reason was that Congress mandated that military personnel should get an annual pay raise 1 to 1.5 percent higher than the Employment Cost Index, which measures civilian earnings.
Thus, a sergeant's base pay and housing allowance rose 20.5 percent between 2001 and 2009, when the average enlisted military member was earning $50,747 in base pay and housing -- not including other allowances and bonuses. Officer pay rose 9.1 percent, to an average of $94,700.
Congress also demanded that the Pentagon absorb a larger share of the housing costs of military families. Their housing allowance was bumped up by 5.7 percent in 2007, another 4.7 percent in 2008 and 5 percent in 2009. Currently, the Pentagon pays all housing costs for families who live off base. Other benefits include shopping at on-base commissaries, which typically save military shoppers about 30 percent on groceries.
Base pay and housing allowance boosts the income of an Army master sergeant with 10 years of service, living at Fort Drum, N.Y., to $84,666.48 a year, according to the current Pentagon pay tables. This sergeant would pay a tax rate of 15 percent, a $6,417.40 tax advantage over civilians.
An Army captain with six years of service with the 10th Mountain Division at Fort Drum, earns $85,330.80 a year in pay and housing allowance -- not counting bonuses, tax-free danger pay for service in a war zone and other benefits. A brigadier (one-star) general at Fort Drum, with 16 years of service, is earning $131,652 a year plus a housing allowance of $2,247 per month.
"The fiscal reality facing us means that we also have to look at the growth in personnel costs which are a major driver of budget growth and are, simply put, on an unsustainable course," soon-to-retire Defense Secretary Leon Panetta said in October 2011. Months later, the White House included in its budget proposal a timid increase of between $31 and $128 a month in the health insurance premiums paid by military retirees, unchanged since 1985. That proposal was trashed by Congress.
But in the new era of budget austerity and tough choices, that kind of congressional protection may not last.
"Our folks are worried about whether they're going to get paid, what support services aren't going to be there to help them and their families," said Joyce Raezer, executive director of the National Military Family Association. She defended the increases in pay and benefits by saying, "We've been at war. We've had to pay for people to be at war."
The inevitable cuts in defense spending could, if not managed properly, hurt military families, she said. For instance, whittling down the size of the active duty force could put more of a burden on families if the global missions the military is expected to fill aren't reduced as well. "We are going to be an on-call force, there is going to be trouble somewhere, and if there are fewer people, the ones left will be on call more often," said Raezer, a long-time military spouse.
She also worries that cuts in family support programs will drive reductions in mental health services just at a time when they are most needed.
"We're not saying all these programs will be needed forever," said Raezer. But in all the talk about budget cuts and dwindling resources, she said, there is no thoughtful plan to reduce spending in a rational way.
"What we see coming," she said, "is budget cuts first -- and then figuring out how to do with less."
Clarification: Language has been added to clarify the calculations of base pay and allowance increases for specific members of the military. Original language in the headline and copy referring to "Lavish Benefits" was inaccurate and reflected neither the views of David Wood nor The Huffington Post. We regret the mischaracterization.
Before You Go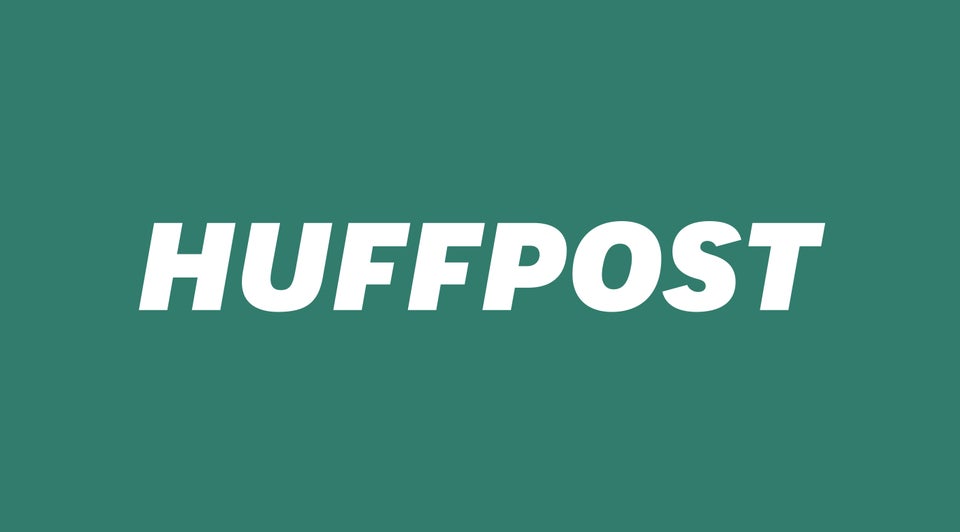 Conservatives Angered By Fiscal Cliff Deal
Popular in the Community