A report released Monday by Citizens for Responsibility and Ethics in Washington and the Brave New Foundation found that 70 percent of retired three-and-four star generals took jobs with defense contractors or consultants, a figure that has actually declined in recent years.
The report found that 76 out of 108 top generals took such jobs from 2009 to 2011, and a few continued to advise the Department of Defense while on the payroll of contractors. The report cited Gen. James Cartwright, who was elected to a paid position on Raytheon's board of directors while serving on the Defense Policy Board. Adm. Gary Roughead also served on the board while joining the board of Northrop Grumman, earning $115,000 per year.
The report didn't find a causal link between the revolving door and specific contracts. However, the report cites statistics showing 2011 spending at the five largest defense contractors -- Lockheed Martin, Boeing, General Dynamics, Raytheon and Northrop Grumman -- at $100 billion, with at least nine retiring top generals and admirals taking positions at the firms.
The report comes at a period of unusual scrutiny on the rarefied lives of generals in the aftermath of the resignation of Gen. David Petraeus over an extramarital affair with his biographer, Paula Broadwell. The Washington Post reported Sunday on the perks that come with the job, noting that Petraeus was once escorted by 28 police motorcycles to Jill Kelley's mansion in Tampa. Kelley contacted the FBI after she said she received threatening emails from Broadwell.
Gen. William "Kip" Ward was stripped of a star and ordered to repay $82,000 after spending thousands on unauthorized traveling and expenses.
But none of the allegations that CREW mention made the list. Indeed, the report did not find that any generals were breaking rules, but said that ethics codes are "riddled with loopholes."
Before You Go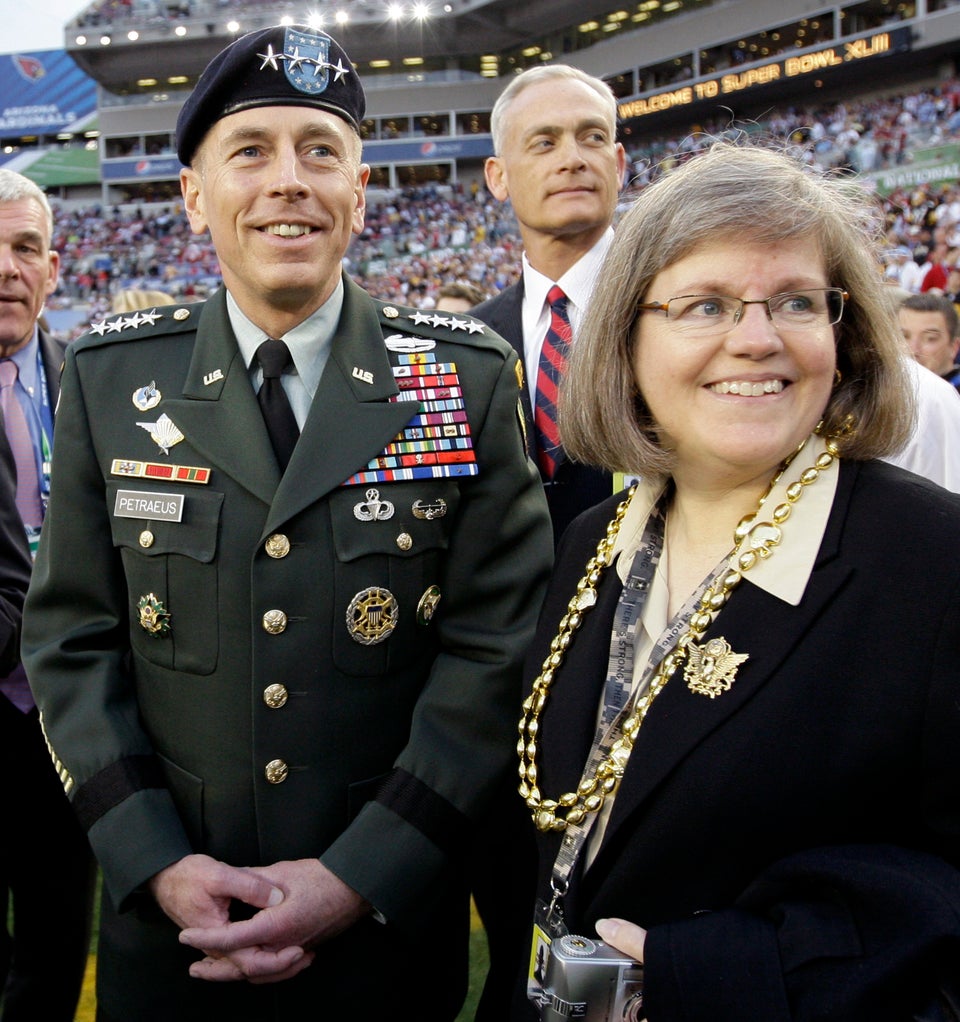 David And Holly Petraeus
Popular in the Community