The Supreme Court heard two cases this week on gay marriage. On Tuesday, lawyers on both sides of Hollingsworth v. Perry debated the legality of Proposition 8, California's controversial gay marriage ban. On Wednesday, the court heard arguments in United States v. Windsor, which addressed the Defense of Marriage Act.
After the DOMA hearing on Wednesday, plaintiff Edith Windsor spoke to the press outside the court.
Saying she suffered from "broken heart syndrome" after the death of her wife Thea Spyer, Edith "Edie" Windsor told the crowd, "[Marriage] is a magic word, for anybody who doesn't understand why we want it and why we need it -- it is magic."

She went on to note, "Today is like a spectacular event for me...I mean, it's a lifetime kind of event, and I know that the spirit of my late spouse Thea Spyer is right here watching and listening, and would be very proud and happy of where we've come to."
The Supreme Court will make their decisions on the two cases by late June.
Watch highlights of Edith Windsor's remarks on DOMA and gay marriage above.
See photos from the Supreme Court below, and scroll down for live blog updates: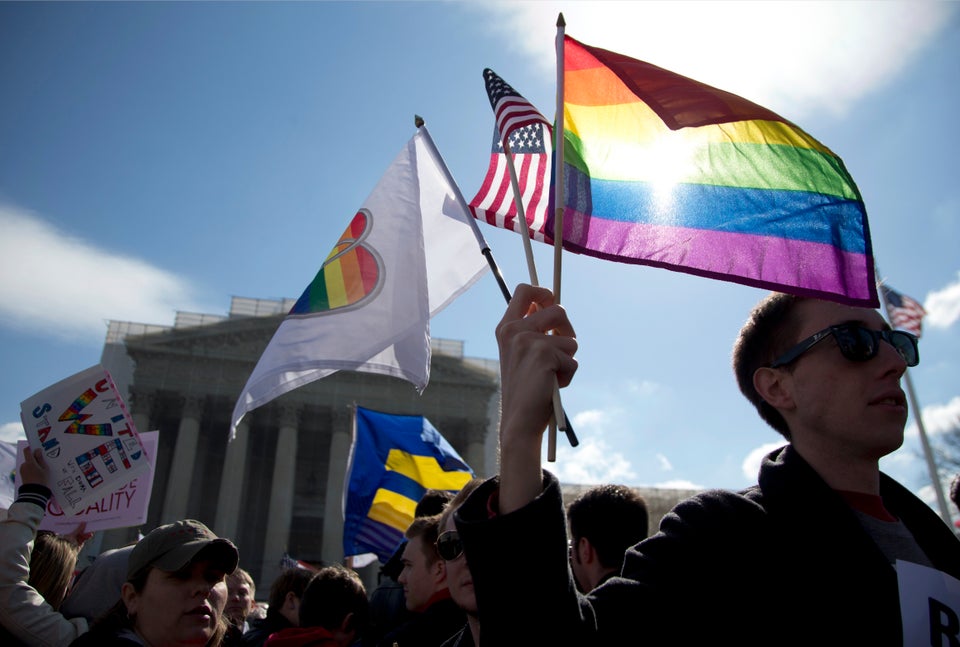 Supreme Court Proposition 8 Case
Popular in the Community