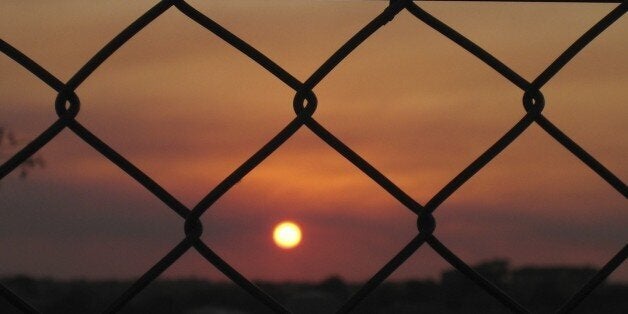 When Secretary of Defense Ash Carter and Gen. Joseph Dunford Jr., chairman of the joint chiefs of staff, called a military judge's order "outrageous" earlier this week, they probably didn't intend to throw a wrench into the pending 9/11 military commission case. The case is now in its fourth year of pre-trial hearings at the Guantanamo Bay detention center in Cuba, more than 14 years after the attacks took place in New York and Washington, D.C. Carter and Dunford were responding during a Senate Armed Services Committee hearing to a question about the judge's order restricting female guards at the prison. The question came from Republican Senator Kelly Ayotte, a harsh critic of President Obama's plans to close the Guantanamo detention center. They may now wish they'd been more careful. That's because the Secretary of Defense, the most senior Pentagon official, is the judge's boss. And to publicly criticize his subordinate's ruling creates a strong impression that he's trying to influence it. That's unlawful. Indeed, defense lawyers in the 9/11 case immediately claimed the officials' remarks were attempts at unlawful "command influence," meaning an unlawful attempt by a senior commander to influence a judicial decision by his subordinate. In a system based on hierarchy, rank and following orders, command influence is no small thing. "Command influence is the mortal enemy of military justice," said a U.S. Court of Military Appeals in 1986.
Prior to the Defense Secretary's remarks, Senators Ayotte (R-NH), Tim Scott (R-SC) and Shelley Moore Capito (R-WV) had traveled to Cuba to visit the detention facility at Guantanamo Bay and meet with female guards, some of whom have filed Equal Opportunity complaints against the judge in the 9/11 case based on his ruling. "As the women guards at Guantanamo told us, they just want to do their jobs and they can't believe that we are allowing terrorists who murdered almost 3,000 people to dictate how U.S. service members do their jobs-simply because they are women," Ayotte said at a press conference following the visit. "That is an insult to every woman and man who puts their lives on the line to serve our country, and I hope the administration will speak out more forcefully for these women." Defense Secretary Carter apparently did just that, when he said at the Senate hearing: "I think it is counter to the way we treat service members, including women service members, and outrage is a very good word for it." Gen. John Kelly, the head of the U.S. Southern Command, who's in charge of Guantanamo, also said at the hearing that he disagreed with the judge's order. Defense lawyers, for their part, claim the judge's ruling was a reasonable accommodation for the defendants' religious beliefs, particularly because many of them were tortured in CIA black sites, including in sexualized ways that traumatized them. They claim the Guantanamo officials purposely provoked this conflict, by making female members of a National Guard unit part of the team that shackles them. Previously women were not assigned to those duties. As a result, defense lawyers say, some of the defendants have refused to leave their cell if a woman is on the escort team, because Muslim men are not allowed to be touched by women they're not related to. The lawyers say before the judge issued his ruling, detainees were canceling meetings with their lawyers in order to avoid being touched by women. In another pending commission case, against alleged former al Qaeda commander Abd al Hadi al Iraqi, a different judge issued a similar order but later reversed his order after female guards objected and filed discrimination complaints. In this case, it's not clear what Judge Pohl will do. Now that the defense secretary has publicly criticized Pohl's ruling, it could look like he's submitting to command influence if he reverses his earlier decision. If he refuses, he'll have to respond to the pending female guards' discrimination complaints against him. In the past, he's been reluctant to do anything that suggests he's trying to control the guard force or micro-manage the detention center. The issue of command influence would not come up if the case were in a civilian federal court because those federal judges have life tenure, specifically to shield them from potential political or other influence from government officials. Although President Obama and his then-attorney general Eric Holder originally wanted the case brought in federal court, they ultimately yielded to political pressure to bring it at Guantanamo, and Congress has since imposed restrictions on moving any Guantanamo detainees to the United States, even for trial. Unless new legislation changes that, the case will remain stuck in Cuba. The judge heard testimony from Guantanamo guards involved with the complaints Friday afternoon, but is not expected to rule on the claim of unlawful command influence before hearing additional arguments and testimony, possibly at the next set of hearings in the case, scheduled for December.
Calling all HuffPost superfans!
Sign up for membership to become a founding member and help shape HuffPost's next chapter