 New survey data released on Monday show that voters from both parties support large cuts to the Pentagon budget, dealing a potential blow to Republicans who have sought to make reduced defense spending a campaign headache for President Obama.
The survey, conducted by the Program for Public Consultation, the Stimson Center and the Center for Public Integrity, revealed that 80 percent of voters in districts represented by Democrats and 74 percent in Republican districts wanted lower defense spending.
While Democratic districts supported larger cuts than their Republican counterparts, the latter still said they would slash defense spending by 15 percent. Such a reduction would leave the Pentagon budget almost $97 billion lower than this year's level.
Under the budget deal passed in 2011, the Department of Defense will face $500 billion in across-the-board cuts, known as sequestration, starting next year, unless Congress is unable to unable to agree on a different plan. Politicians of both parties, along with defense officials, have sharply criticized the potential cuts, with Defense Secretary Leon Panetta calling them a "goofy meat ax approach." But the one-year cut favored by voters in the survey was much larger than the one mandated by sequester, which would require the Pentagon to shed about $50 billion annually for 10 years.
Sequestration passed Congress with strong bipartisan support, but Republicans have attempted to lay the blame for the cuts and their potential impact on defense jobs at the feet of President Obama. As Obama campaigned in Virginia last week, the Romney campaign held a conference call with GOP congressmen from the area surrounding the massive Norfolk Naval Base, accusing Obama of destroying jobs in military-heavy districts.
"He has a huge box of pink slips that he's going to distribute across Virginia," said Rep. Randy Goode (R-Va.) of Obama. House Majority Leader Eric Cantor, also from Virginia, echoed the comments in a statement released on Tuesday.
Sequester, along with Obama's economic policies, wrote Cantor, "will result in fewer jobs, higher taxes on small businesses and working families, and compromise the ability of the United States to defend itself at home and abroad."
Defense contractors have also picked up the theme, with the Aerospace Industries Association issuing a report on Tuesday saying that defense cuts could cost up to 2 million jobs. Several contractors will also testify on potential job losses before the House Armed Services Committee on Wednesday morning.
But according to the survey, such arguments hold little sway among voters, even ones in districts where the military and defense industry have a large presence. The Program for Public Consultation wrote that "there was no statistical correlation between the level of defense spending in a district and the level of support for defense cuts."
The program's director, Steven Kull, said on Monday that "the idea that Americans would want to keep total defense spending up so as to preserve local jobs is not supported by the data."

Support HuffPost
The Stakes Have Never Been Higher
Before You Go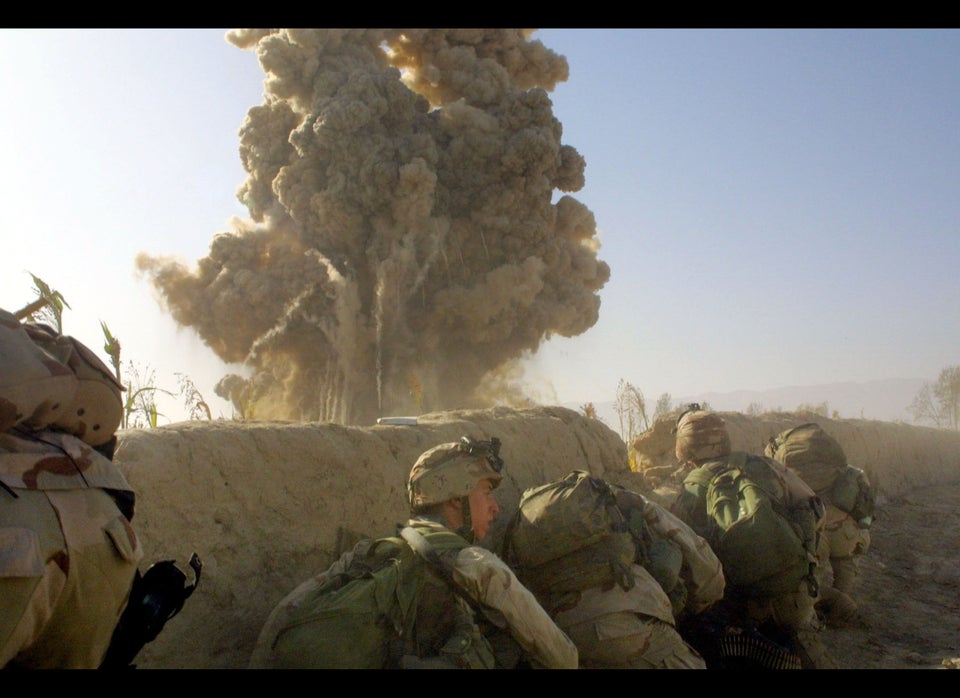 Afghanistan War, By The Numbers
Popular in the Community