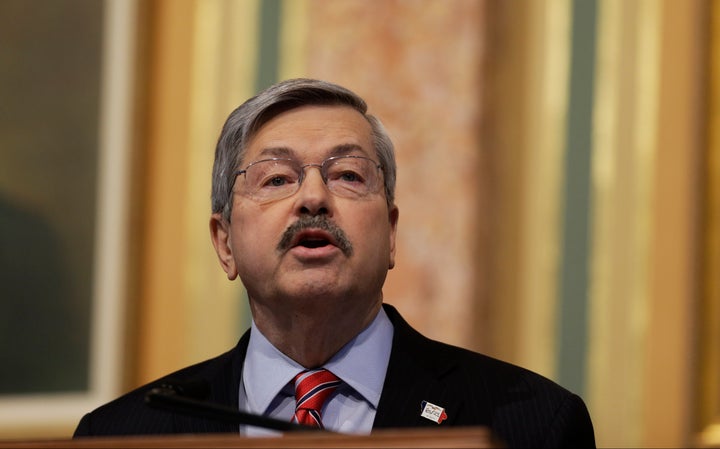 WASHINGTON -- The state of Iowa will now grant driver's licenses to young undocumented immigrants granted deferred action by the Obama administration, a reversal in the wake of new guidelines from the federal government to clarify whether immigrants allowed to stay in the country can be defined as "lawfully present."
Iowa was one of five states -- Arizona, Michigan, Iowa, Nebraska and North Carolina -- that banned deferred action recipients from receiving driver's licenses or took existing ones away. Two of those states, North Carolina and Michigan, confirmed to HuffPost on Wednesday they are reviewing their policies.
"The new information announced late last Friday from the U.S. Citizenship and Immigration Services changes the definition of persons granted Deferred Action for Childhood Arrival status," Iowa Department of Transportations officials said in a statement on Wednesday.
The controversy over driver's licenses is based on legal jargon and -- according to some -- opposition to the Deferred Action for Childhood Arrivals program as a whole. But it has serious implications for young undocumented immigrants such as Constanza Villarroel, an 18-year-old high school senior in North Carolina who was granted deferred action last year. Villarroel wants a driver's license so she can join clubs and volunteer, she said, but was turned away from multiple Department of Motor Vehicles offices in the past week -- sometimes after waiting for hours. She is one of 154,404 young undocumented immigrants nationwide who have been granted deferred action since the program began last August.
Deferred action recipients are not in "lawful status" while they're staying in the U.S. -- they're still undocumented, and they could still be deported based on Department of Homeland Security discretion. Arizona, Michigan, Iowa and Nebraska announced last year that those immigrants therefore could not legally be granted driver's licenses because the law requires them to be legally present. North Carolina canceled already-issued driver's licenses for deferred action recipients earlier this month, citing the same reason. Civil rights groups have sued Arizona and Michigan for blocking driver's licenses.
But the Department of Homeland Security clarified the issue on Friday, if indirectly. Although driver's licenses or state laws are not mentioned, a new FAQ on the agency website defines recipients as "considered to be lawfully present in the United States" during the two-year period for the policy.
Fred Woodhams, a spokesman for the Michigan Secretary of State's office, said the state's existing policy is still in place, but that they are reviewing the information put out from USCIS.
North Carolina has another potential reason to reverse course. The state's Chief Deputy Attorney General Grayson Kelley sent a letter to the Department of Motor Vehicles there weighing in on the legality of driver's licenses for deferred action recipients. He wrote that "individuals who have been granted deferred action under the Deferred Action for Childhood Arrivals policy directive are lawfully present in the United States during the period of deferment" -- meaning they could legally be given licenses.
The state is reviewing his letter, but a decision has not yet been made, Greer Beaty, communications director for the North Carolina Department of Transportation, told HuffPost in an email.
"It took four months for the Attorney General to offer his opinion; it will take the DMV a few days to review that opinion and all its potential implications," she wrote. "We will notify the public once our review is complete."
A spokesman for Arizona Gov. Jan Brewer (R) did not respond to a request for comment on the state's policy on driver's licenses for deferred action recipients. Brewer issued an executive order last August -- on the day the government began accepting deferred action applications -- to ban the state from issuing driver's licenses to those impacted by the policy. That action was considered by many to be retribution against a policy that helps many undocumented immigrants, given Brewer's past history as a hardliner on the issue.
Arizona State Sen. Steve Gallardo, a Democrat, said he doesn't expect Brewer to want to begin giving driver's licenses to undocumented young people.
"She's never done anything in Arizona to be very pro-immigrant," he said.
UPDATE: Jan. 24, 1:45 p.m. -- Arizona is also reviewing its policy on driver's licenses after the new guidelines from the federal government, Brewer spokesman Matthew Benson confirmed to HuffPost on Thursday. There is no set time frame for the state to come to a decision, he said.
"Governor Brewer would like to get this issue resolved as quickly as possible, but the federal government took seven months to provide this type of guidance, so it's appropriate that the governor and her staff get time to look at it," he said.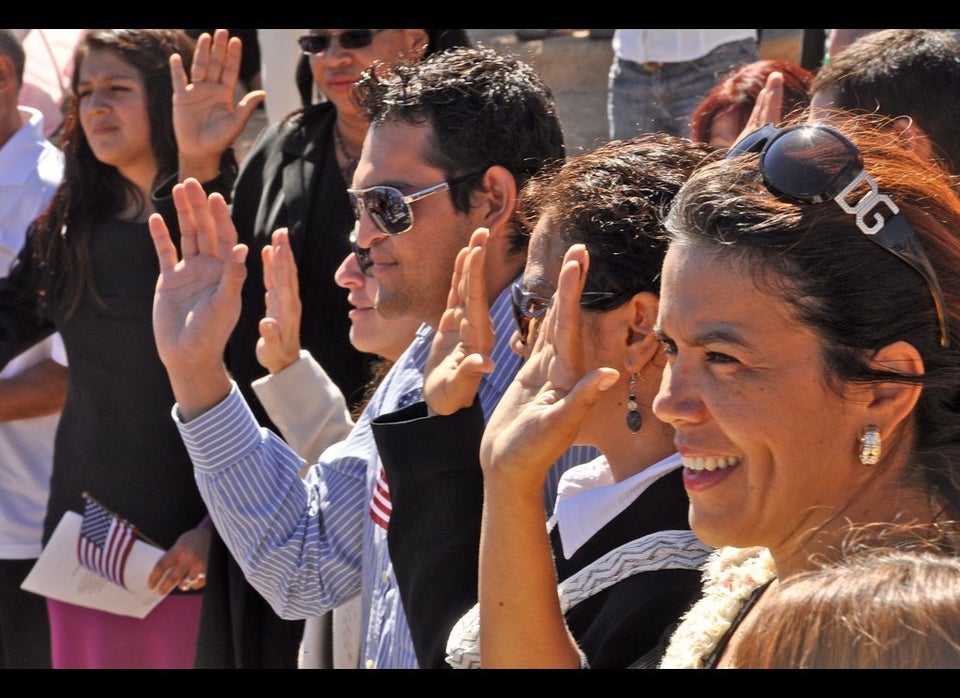 10 Major U.S. Federal Immigration Laws