 WASHINGTON -- Two years after President Barack Obama announced that some undocumented young people could apply to stay and work in the U.S., a new report shows those immigrants have seen big achievements, from obtaining driver's licenses to getting new jobs.
The National UnDACAmented Research Project survey, published Monday by the American Immigration Council, spoke to more than 2,300 undocumented young people who had received reprieve under the Deferred Action for Childhood Arrivals program, or DACA. Through the program, announced in June 2012, young undocumented immigrants who entered the U.S. as children before June 15, 2007 can apply with the federal government to have removal proceedings against them deferred.
The survey found that after receiving their deferrals, nearly 60 percent of those undocumented immigrants -- often referred to as Dreamers -- were hired for new jobs, and 45 percent reported increased earnings. About 57 percent of those polled had obtained a driver's license, something undocumented immigrants are unable to do in many states. The report also found that 49 percent of those polled had opened their first bank account.
DACA allows Dreamers to live and work in the country for two years and can be renewed, but it does not fully protect them from deportation should they stop meeting its requirements -- for instance, should they commit certain crimes. Undocumented immigrants are eligible for DACA if they were under the age of 31 as of June 15, 2012; have resided in the U.S. continuously since June 15, 2007; and are attending school, have graduated or have obtained a GED. They are not eligible if they have been convicted of a felony or "significant misdemeanor," or if they have three or more misdemeanor convictions.
DACA has recently come under fire from conservatives who say it gives the impression to people in foreign countries that young people can come to the U.S. without authorization and suffer no consequences. They blame this misunderstanding for the recent influx in unaccompanied minors crossing the southern border of the U.S. Those minors are not eligible for DACA.
The National UnDACAmented Research Project surveyed 2,684 undocumented young people in total, with a median age of 22.7 years old. Forty percent were male and 60 percent were female, and almost 75 percent of the respondents came from low-income households.
The project's findings were comparable to a recent poll of nearly 1,500 Dreamers, commissioned by immigrant rights groups Unbound Philanthropy and United We Dream, which found that 70 percent of DACA recipients got either their first job or a new job after being granted deferred action. Twenty-three percent returned to school, according to that poll.
The new report also looked at 244 undocumented young people who could meet the requirements for DACA but had not applied. Cost was a major prohibiting factor, according to the report -- it costs $465 to apply, and about 43 percent of those eligible who did not apply said they simply could not afford it. Others said they didn't know how, were fearful of giving their information to the federal government, or were "waiting for better options."
Even for Dreamers who have received DACA, the report found, the uncertainty of the current immigration system is a concern. More than three-quarters of the 2,684 undocumented young people polled said they continue to worry about the possibility of others they know being deported, and 70 percent said they knew someone who had already been deported.
Before You Go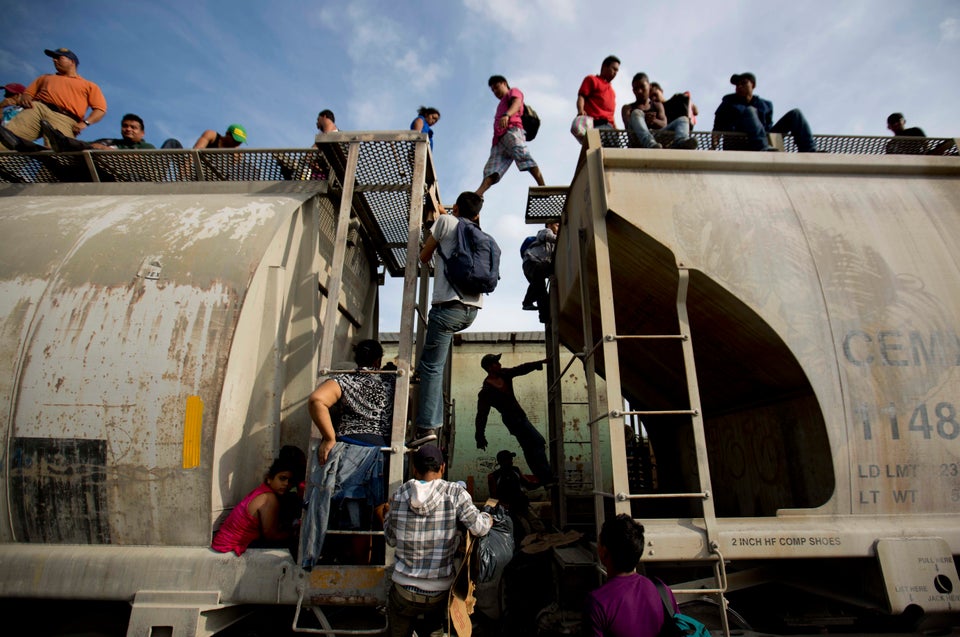 Why Latin Americans Really Come To The U.S.
Popular in the Community