WASHINGTON -- One year ago on Thursday, undocumented young people turned out by the thousands across the country to apply for a new government program that allows them to stay in the U.S., work and remain safe, for now, from deportation.
There are more than 557,000 of them, and nearly 72 percent -- 400,562 -- had been approved for the program as of the end of June. Those Dreamers came to the U.S. as children from around the world, although a majority were born in Mexico, according to the report authored by Brookings senior fellow Audrey Singer and analyst Nicole Prchal Svajlenka. Nearly three-quarters of those Dreamers had been in the country for more than a decade by the time they applied for deferred action, and one-third entered before they were 5 years old. Most applicants were ages 15 to 23, with only about one-quarter of them older than 24, the Brookings report found.
Nayeli Manzano, a 17-year-old Dreamer, was one of thousands in Chicago who went to Navy Pier on Aug. 15, 2012, to learn how to apply for deferred action. She's a prime example of a Dreamer and deferred action applicant -- Manzano was born in Mexico, came to the U.S. when she was 4 years old and is now in high school, hoping to go to college after she graduates in the spring.
Manzano didn't end up applying for deferred action right away, delayed in part by the need to save for a $465 application fee -- daunting for young people who can't legally work or drive. But she scraped together the money with help from her parents, and heard back from the government earlier this month: she's allowed to stay. Manzano received her work authorization papers last week, and on Tuesday went to get her Social Security number.
"I can remember my mom, the excitement on her face, and I started to get teary-eyed just because it was a big moment in my life," she said of receiving the papers that said she had been granted deferred action. "I don't think I'll ever forget the excitement that I had and all of the happiness that my parents felt."
The Brookings authors wrote in the report that some would-be applicants have been deterred by the application fee, like Manzano was. Some people may worry they won't be eligible, while others can't find the documentation necessary to show they've lived continuously in the U.S., as required. Still others may not have the information to apply, or even know that they are undocumented. Applications peaked in October, when 116,223 people applied for relief, but the number has declined since, according to the report.
"What this reveals is perhaps who's not applying and who is -- I don't want to say left behind, but where the gaps are in terms of either country of origin or state-level data that we see," Singer said of the findings. "It begs the question, what are the obstacles for other people?"
House Republicans are currently working on a Dream Act-style bill that would legalize undocumented young people who came to the U.S. as children, coined Dreamers after the decade-old legislation that has never made it into law. Even though the House GOP resoundingly rejected the Dream Act in 2010, it's considered an easier lift now, and Majority Leader Eric Cantor (R-Va.) and Judiciary Committee Chairman Bob Goodlatte (R-Va.) are working on the tentatively-named KIDS Act to address Dreamers.
If such a bill goes into law, the Deferred Action for Childhood Arrivals program shows how it may work, since the government has been able to get through many applications without a large bottleneck, Singer said.
"In some ways, this is a dress rehearsal for a larger legalization program," Singer said.
Manzano said now that she has two years of reprieve from deportation concerns, she will continue to push for legalization that helps her stay permanently in the U.S., and helps her parents, neighbors and others who are undocumented but ineligible for the program.
"I'm happy that I have deferred action, I'm happy that something like deferred action came to be," Manzano said. "But at the same time, that's really not what a lot of us were looking for. This is only a small resolution, and I'm still going to keep fighting."
Before You Go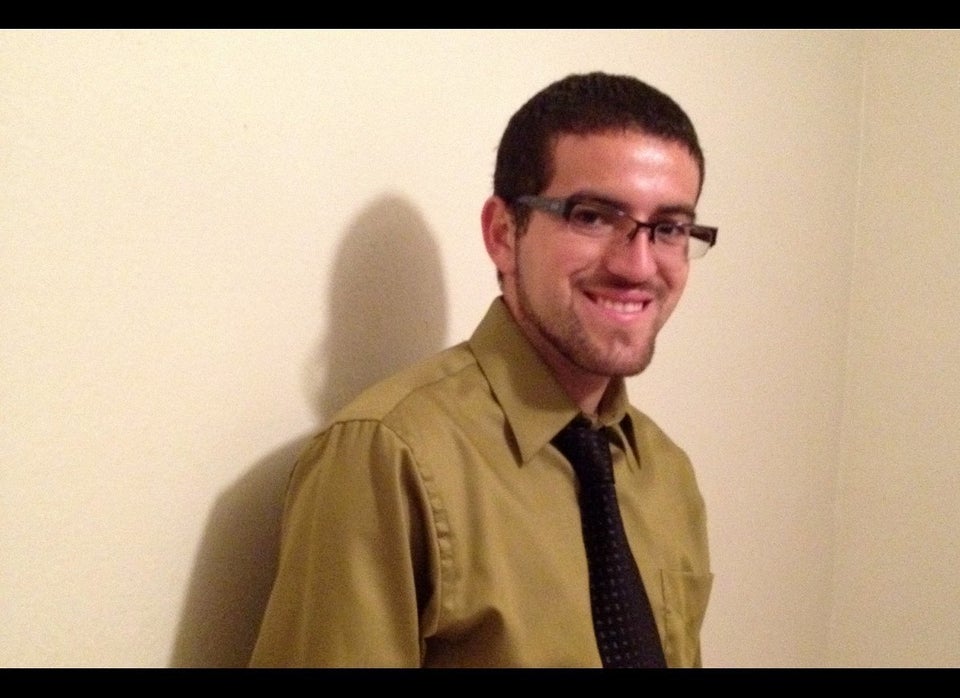 DREAMers Taking A Stand
Popular in the Community