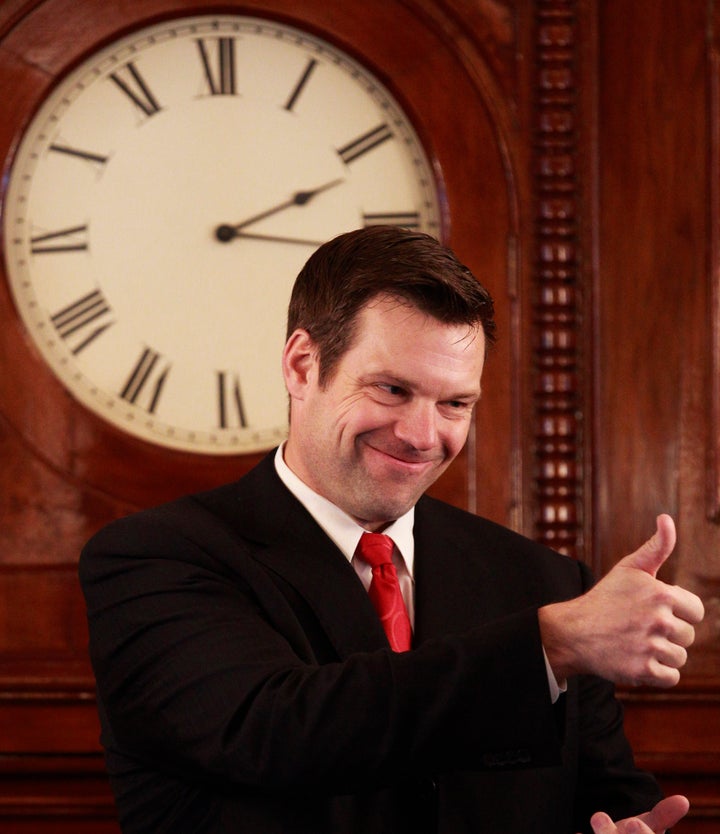 All around the country there are hundreds of thousands undocumented young people standing up to be counted. For the first time in their lives they are able to emerge from the shadows, register their presence with the Department of Homeland Security, and take their place in American society -- at least temporarily. Their future is up to Congress.
On August 15 the process known as Deferred Action for Childhood Arrivals (DACA) was rolled out by the U.S. Citizenship and Immigration Services. First announced by President Obama and DHS Secretary Janet Napolitano on June 15, USCIS was assigned the gargantuan task of putting the process together in just 60 days. Under the leadership of Director Alejandro Mayorkas, the USCIS met its deadline and began accepting DACA applications on time. Well done, Sir.
While exemplary government service and efficiency is a welcome thing, what's truly amazing to behold are the smiles in the faces of DREAMERs who, just a few short weeks ago, longed to give back to the only country they have known but were trapped in an immigration limbo and forced to live in constant fear of being handcuffed and jailed for lack of proper papers.
Now, at least for the moment, these promising undocumented youth -- the law-abiding children and young adults who were brought to America as youngsters -- who focused on their education or pledged to serve in the U.S. armed forces, can take a collective deep breath and begin to forge a bit of reality out of their dreams. Regardless of how one might feel about immigration, certainly every American can find a place in his or her heart to rejoice for these aspiring citizens as they receive a brief deferral of deportation. Certainly every American can see the value of Congress forging an immigration policy that keeps America's borders secure, its families together, its businesses globally competitive, and its workers gainfully employed.
Well, not every American.
Enter Kris Kobach, the (apparently part-time) Kansas Secretary of State and anti-immigrant lawyer who takes credit for S.B. 1070, the draconian Arizona anti-immigration law -- the same law that was basically gutted by the U.S. Supreme Court in June.
Kobach -- who has a long association with anti-immigration groups, some of which have been designated hate groups -- has offered the country little more than mean-spirited, racially charged laws aimed at ridding America of Latinos. Last week he filed a lawsuit on behalf of several ICE agents led by Christopher Crane, President of the ICE Council, the union which represents ICE agents. Their claim, outlined in a 22 page complaint, is basically that it's unconstitutional for President Obama to enforce the immigration law by prioritizing the deportation of dangerous criminals and national security risks instead of students and veterans. In other words, the bureaucrats are second guessing the administration.
The courts will have to decide whether or not the lawsuit should be thrown out on its face, but Kobach's involvement as counsel raises some questions.
First, Kobach advises Mitt Romney on immigration issues and it's high time the presumptive Republican Presidential nominee offer some specific answers to the American people. Does Romney think DACA is unconstitutional? Does he agree with Kobach that the Constitution forbids the president from setting enforcement priorities? Does he believe that relatively low-level bureaucrats like Christopher Crane ought to be making national immigration policy, instead of the President?
Since DACA was announced in June Romney -- who declared he would veto the DREAM Act during the GOP primaries -- has dodged, ducked and evaded every question that has been thrown his way about the Deferred Action process.
Second, who's minding the Kansas Secretary of State's office while Mr. Kobach gallivants around the country focusing on his pet project, immigration? On his official government website Kobach claims he works 8:00 a.m. to 5:00 p.m. Monday through Friday and "serves all Kansans by performing numerous statutory duties related to the administration of statewide elections, business entities and the uniform commercial code." It seems the people of Kansas expected a bit more commitment than a 40-hour work week when they elected Kobach Secretary of State in 2010. Perhaps Kobach should give the people of Kansas permission to look at his official time records as they have requested.
Sadly, there are those in America who will endeavor to tear down any immigration policy solution short of massive roundups and deportation -- even if it involves destroying American families or dashing the dreams of promising youth. The fundamental theory behind Kobach's lawsuit -- that prosecutorial discretion violates the Constitution -- flatly contradicts the words of the Supreme Court which, when it eviscerated the Arizona's S.B. 1070, recognized the president's authority to exercise broad discretion in immigration enforcement stating, "The equities of an individual case may turn on many factors, including whether the alien has children born in the United States, long ties to the community, or a record of distinguished military service."
Kobach's latest mean-spirited effort to keep promising youth relegated to interminable undocumented status brings to mind Joseph N. Welch, head counsel for the United States Army, who courageously asked Senator Joseph McCarthy in 1954, "Have you no sense of decency... at long last?"
Calling all HuffPost superfans!
Sign up for membership to become a founding member and help shape HuffPost's next chapter