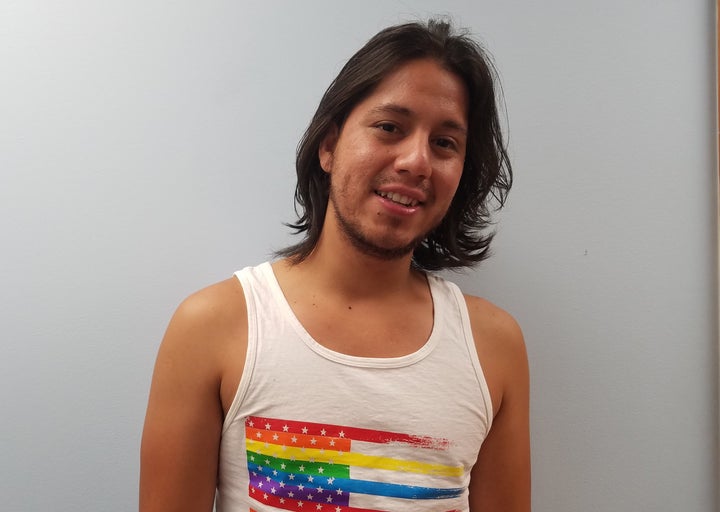 NEW YORK ― An undocumented student who has lived in New York for nearly 20 years wants a federal court to declare that the president's plan to defer deportation for millions like him should be reinstated.
"I'm filing this lawsuit for myself and the thousands of others like me who have been wronged by this judge's decision," said Batalla Vidal in a statement accompanying the lawsuit's announcement.
A spokesman for the United States Citizenship and Immigration Services, which was named as a defendant in the case, declined to comment on the case because it's deemed pending litigation.
Batalla Vidal's legal effort aims to narrow the scope of the original order that left millions of undocumented immigrants like him in the lurch. When U.S. District Judge Andrew ruled in the Texas case, the federal government had no choice but to stop Obama's immigration proposal dead in its tracks ― even in the 24 states that did not join Texas' lawsuit over the policies, including New York, which favors deferred action.
The National Immigration Law Center, Make the Road New York and the immigrant rights' clinic at Yale Law School are supporting Batalla Vidal in the litigation.
Stephen Legomsky, a law professor at Washington University specializing in immigration law, said in an email that the student's chances are "hard to predict," but that otherwise "the case law is clear" that court orders like the one Hanen issued shouldn't be so broad that they go beyond what the plaintiff ― in this case Texas ― is suing about.
"A court decision that finds the nationwide injunction improper could support future challenges to the other terms of the same injunction ― especially the part that enjoins all of [Obama's executive actions]," said Legomsky, also former chief counsel at USCIS. "So there is a great deal at stake."
Popular in the Community