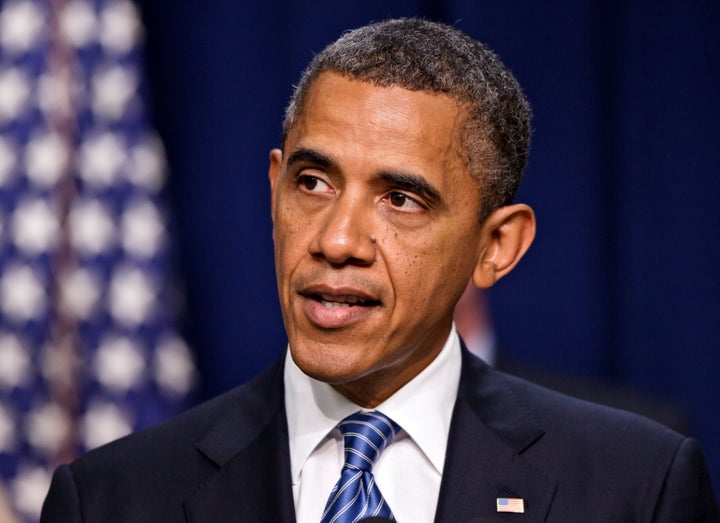 WASHINGTON -- Young undocumented immigrants who apply for deferred action under a new Obama administration policy can be confident that the information won't be used to deport them -- unless they lie on the forms, have committed certain crimes, or are determined to be a national security threat -- according to new guidelines released Friday by the Department of Homeland Security.
"We're going to issue a very clear statement that's going to say that information contained in the request will not be used for immigration enforcement purposes," a senior administration official told reporters on a call.
"The goal of this process is to identify this population that the secretary has determined just doesn't make any sense to spend removal resources on," the official continued. "We recognize that if you don't have a strong statement of confidentiality that there could be a chilling effect on those individuals coming forward, which would frustrate the overall goal of the program."
The administration announced on June 15 that it would stop deporting some young undocumented immigrants. The move was immediately met with outrage from Republicans who called it an overreach of executive power, but was applauded by supporters of the Dream Act, a decade-old piece of legislation that would grant legal status to many of the same people.
There will be a $465 application fee, meant to fund the additional staff and costs involved in processing the forms. In some "very, very limited cases," individuals will be exempted from that fee, the administration official said.
"That's going to be limited to folks who are [in a] homeless-type situation or an individual who has a significant disability and has no ability to -- is far, far below the national poverty lines," the official told reporters.
Although estimates vary, as many as 1.4 million people could be eligible to apply, although not everyone will be granted deferred action. There are five main criteria to qualify: Immigrants must have entered the U.S. before the age of 16, have lived in the U.S. for five years, be under 31 years old, have a high school diploma or a GED, or have been honorably discharged from the military. Immigrants who are considered a national security or public safety risk -- based on felonies, multiple misdemeanors or "significant misdemeanors" -- will be ineligible.
Applications will be released on August 15, and individuals pay submit applications after that time.
House Democrats at a Thursday press conference urged undocumented young people to avoid scammers who say they will help fill out the applications and collect the necessary documents, as a number of organizations and congressional offices are able to give the same guidance for free. Rep. Luis Gutierrez (D-Ill.), one of the most vocal critics of the administration on immigration, said that one undocumented immigrant showed his office a contract for $1,775 to supposedly help with the process for deferred action -- a sign, the congressman said, that people are trying to exploit applicants.
"If you see a lawyer and they're calling you and they're asking you to write a check, run away," Gutierrez said at the press conference. "Help is coming quickly to you."
The administration also warned of scammers, and directed potential applicants to a website that lays out tools to help them avoid being exploited.
House Democrats also urged applicants not to lie -- "Stating the wrong facts on the application will come back to haunt you," said Rep. Howard Berman (R-Calif.) -- and said that even if applicants are rejected, it doesn't mean DHS is going to show up at their house to deport them.
Dream Act supporters applauded the guidelines on Friday.
"After years of organizing for DREAMer relief, hundreds of thousands of aspiring Americans are on the verge of being able to take an important step to own their American dream," United We Dream said in a statement. "It is a victory for all of us DREAMers and the families and communities around us who fought so hard."
House Republicans weren't as pleased. Rep. Lamar Smith (R- Texas), who chairs the committee tasked with immigration bills, called the guidelines "a slap in the face to the 23 million unemployed or underemployed Americans."
"American workers should not have to compete with illegal immigrants for scarce jobs and American taxpayers should not have to pay for President Obama's amnesty agenda," he said in a statement. "Today's guidance undermines the rule of law and gives lawbreakers an unfair advantage over legal immigrants. When will this President's assault on the rule of law and the American people end?"
REAL LIFE. REAL NEWS. REAL VOICES.
Help us tell more of the stories that matter from voices that too often remain unheard.
BEFORE YOU GO
PHOTO GALLERY
Political Reaction To SB 1070 Ruling