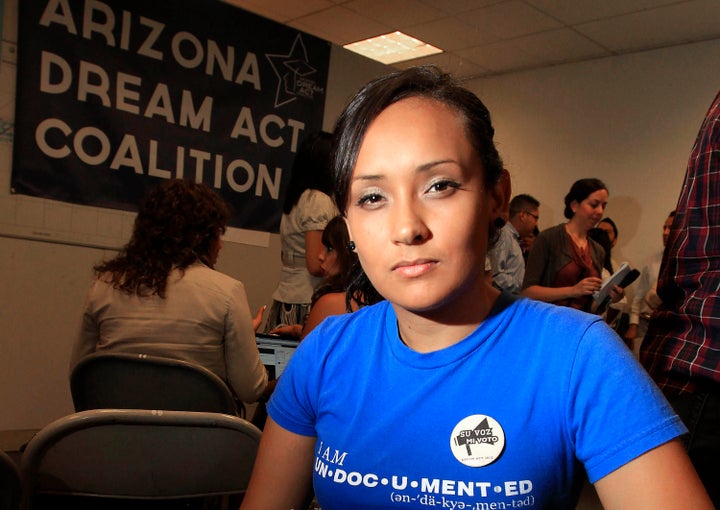 WASHINGTON -- The Obama administration has granted deferred action to 154,404 young undocumented immigrants, including more than 50,000 in the past month, according to data released on Friday by the Department of Homeland Security.
President Barack Obama announced in June 2012 that his administration would stop deporting some undocumented young people and instead grant them temporary work authorization and two years reprieve from deportation, a program called Deferred Action for Childhood Arrivals.
DHS began accepting applications Aug. 15, when thousands turned out to workshops across the country to learn how to apply, out of an estimated 1.4 million people who could be eligible for the program. As of Thursday, 407,899 undocumented young people had applied for deferred action, and 13,366 had been rejected.
Deferred Action for Childhood Arrivals is considered by the administration as something of a Band-Aid ahead of comprehensive immigration reform efforts. The policy impacts roughly the same group of people as would be helped by the Dream Act, a bill that most recently failed in the Senate in 2010.
Immigrants are eligible if they entered the United States before the age of 16, are now under the age of 30 and have lived in the country for at least five years. They must either be in school, have graduated from high school or have a GED, or have been honorably discharged by the military. Reasons for rejection from the program include felony or significant misdemeanor convictions and being deemed a threat to public safety or national security.
Anyone granted deferred action can still be deported, as DHS Secretary Janet Napolitano emphasized last June.
"This grant of deferred action is not immunity," Napolitano said. "It is not amnesty. It is an exercise of discretion so that these young people are not in the removal system. It will help us to continue to streamline immigration enforcement and ensure that resources are not spent pursuing the removal of low-priority cases involving productive young people."
DHS also added information to its online fact sheet on Deferred Action for Childhood Arrivals. Those answers stressed that "deferred action does not confer lawful status" and that DHS can take away deferred action at any time.
UPDATE: 6:00 p.m. -- Immigrant rights groups were encouraged by a section of the FAQ explaining that deferred action beneficiaries could be considered to have lawful status even though they technically did not:
The fact that you are not accruing unlawful presence does not change whether you are in lawful status while you remain in the United States. However, although deferred action does not confer a lawful immigration status, your period of stay is authorized by the Department of Homeland Security while your deferred action is in effect and, for admissibility purposes, you are considered to be lawfully present in the United States during that time.
That portion is significant due to the issue of driver's licenses, which have been denied to deferred action beneficiaries in some states because they are not considered to have the legal status necessary to get them. The North Carolina Department of Motor Vehicles rescinded driver's licenses this week for 13 Dreamers who had been granted deferred action, but they were then told by Grayson G. Kelley, the state's chief deputy attorney general, that they were legally eligible for driver's licenses.
Michael Tan, staff attorney with the ACLU Immigrants' Rights Project, said the DHS statement should be helpful in ensuring driver's licenses are not denied.
"The federal guidance issued today sends a clear message to the states -- these young immigrants, who were brought to the country as children, are authorized to stay here," he said. "Allowing our nation's hard-working immigrant youth to get driver's licenses is not only required by law, but enables them to drive to school and work so they can continue reaching for their dreams, which benefits all Americans."
Support HuffPost
The Stakes Have Never Been Higher
Before You Go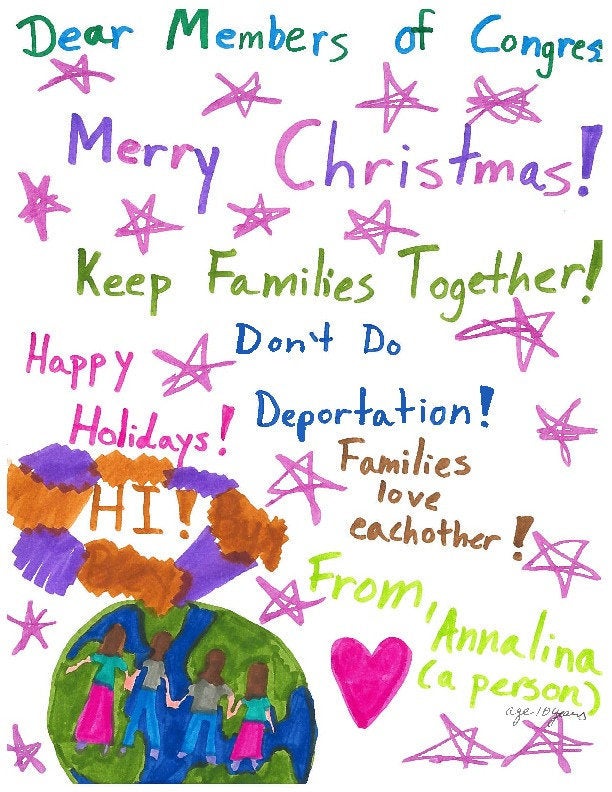 Kids' Letters Asking Congress To Stop Deporting
Popular in the Community