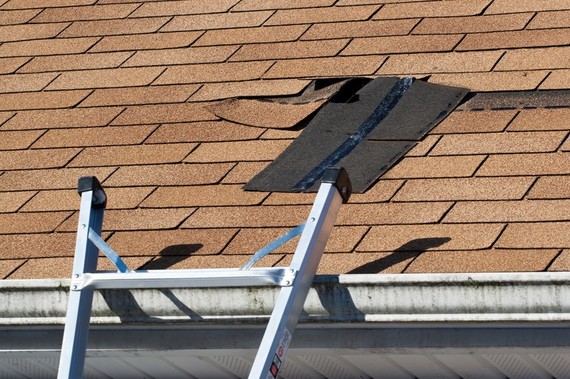 We're all busy people. Our daily lives are dominated by deadlines and tasks, and we seem to be constantly busy. Our homes are important to us, but we are so wrapped up in other things that it is easy to overlook periodic and required home maintenance tasks.
Our kids need school supplies, and our car needs an oil change. We are inundated with daily tasks and job-related things that seem to suck up all of our time. Deferring routine maintenance on our homes is often down our list under these other more urgent demands on our time and resources. Unfortunately, urgency isn't always equal to importance.
After all, our quality of life in our home isn't really impacted all that much by rips in window screens or cracks appearing in our wood decks because they haven't been oiled in a couple of years. We're still able to open the windows, and we're still outside enjoying the barbecue grill during the summer.
Along the same lines, gouges in walls and trim, or chips in tile or wood flooring aren't bothering us at all in our everyday lives. Life goes on, and in general it's pretty good. Then we come to the point where we're ready to sell our home and move up to another. Or maybe we're downsizing. It really doesn't matter what we're moving into. What matters is how much money we're taking out of our existing home.
So, we list with a real estate agent, and we wait for that purchase contract. We feel really lucky because a buyer comes along and we are able to negotiate a purchase price only 5% below our asking, within our margin of error. Everything is rosy, and we're shopping for our new home while the sale deal is moving along.
The home inspector issues their report to the buyers, and suddenly this long document full of buyer demands hits the table. We thought this was a done deal, but it is far from it. The report turned up a dozen or more pages of things like:
• Rips in window screens
• Flower beds contacting stucco at ground level causing risk of moisture penetration
• The inspector recommends total replacement of the wood deck due to cracking and dryness from lack of regular oiling
• Gouges in walls where our doors have hit sheetrock because we have no doorstops
• Paint in multiple rooms is marred
• There's more, but you're getting the picture
Now we're looking at a buyer demand for a $5,000 credit on the selling price so they can correct the problems. Or, they're requiring that we correct them before closing. Either way, this wasn't in our game plan.
We had planned on a $45,000 cash takeaway from the closing table, which would be a 20% required down payment on the wonderful home we're moving into ... or so we planned. Now we're $5,000 short and trying to decide if we want to dig into savings to make the down payment, as we already planned to do so for new furniture.
The lesson here is that you can defer maintenance on your home, but make it a conscious decision. Don't let it surprise you after the inspection when you're selling.