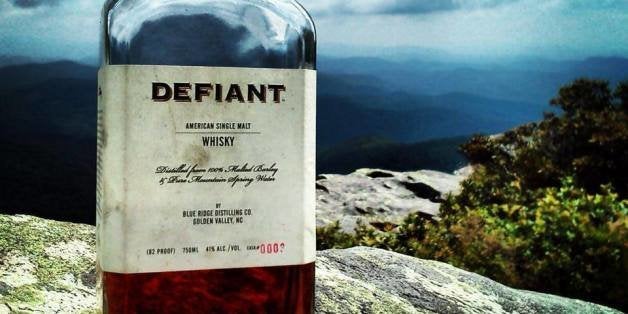 It would be tempting to let the story behind Defiant Whisky outshine the product itself. Defiant is made by the founder and crew of Defiant Marine, one of the salvage-diving teams that was enlisted to help clean up New York City's subway system after it was flooded by Hurricane Sandy. While I have neither manned a salvage dive, nor distilled my own whisky, I suspect that there are principles that guide both processes -- discipline, creativity and a willingness to venture into the unknown. If their diving is as good as their whisky, New York City got really, really lucky.
Defiant is an American single malt, made in the Blue Ridge mountains of North Carolina with just four ingredients: malted barley, cultured yeast, water from an aquifer under the distillery and white oak spirals. Spirals, as opposed to barrels, are inserted into the whisky as it ages, rather than containing the product itself. This method of oak infusion happens much more quickly than traditional cask aging, meaning that your whisky is ready faster. Is that sacrilegious? Some people probably think so. But maybe they just need to taste a glass. This whisky, which clocks in at 82 proof, is insanely smooth and round, tasting more like a bourbon than any other spirit distilled from barley I've ever met.
Says founder Tim Ferris, "We're rethinking whisky by taking the best of Scottish tradition and combining it with American ingenuity. We're starting a whisky revolution. Charting a new course on the journey. And we're doing it the Defiant way."
That probably sounds bombastic, and maybe it is, but what I can tell you for sure is that you should try the whisky before you judge the method. Of all the whiskies I've ever tasted, I'd choose purposefully to drink maybe one or two of them straight, without ice. Now we can call it three. I usually prefer to open a whisky up with a rock or two, but Defiant is really best enjoyed straight and requires no dilution. Ice really only serves to diffuse the intensely velvety mouthfeel and toasty vanilla flavor. One editor noted, "I'll never need to make an Old Fashioned again. This already tastes just like one, but stronger and more nuanced."
In December, Defiant will celebrate just one year on shelves, which is insane for the amount of flavor and refinement they've packed into it. You can get your own bottle shipped nationwide for $39.95 from For Whiskey Lovers.
Support HuffPost
A No-B.S. Guide To Life
Related
Before You Go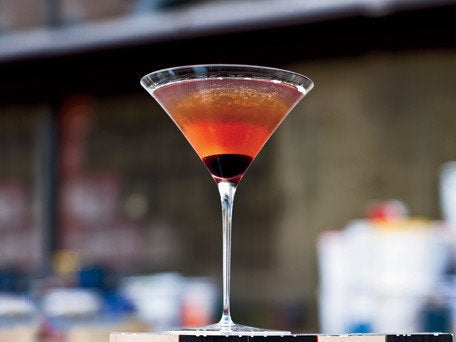 Whiskey Cocktails
Popular in the Community