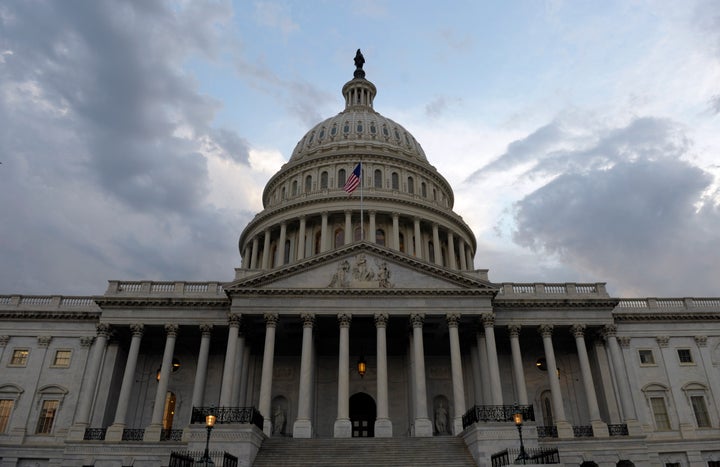 WASHINGTON -- With congressional leaders having finalized their selection of the 12-member, bicameral panel designed to pinpoint $1.5 trillion in deficit reduction, focus has turned to how the chosen lawmakers may be compromised once at the negotiating table.
Prior campaign donations, businesses within the legislators' districts or states, even spousal connections are being combed for potential conflicts of interest. And in the immediate aftermath of the announcement of the 12 super committee appointments, a fair amount has been done to explore those elements of the records of Sens. Patty Murray (D-Wash.), John Kerry (D-Mass.), Max Baucus (D-Mont.), Jon Kyl (R-Ariz.), Pat Toomey (R-Pa.), Rob Portman (R-Ohio), Reps. James Clyburn (D-S.C.), Chris Van Hollen (D-Md.), Xavier Becerra (D-Calif.), Fred Upton (R-Mich.), Dave Camp (R-Mich.) and Jeb Hensarling (R-Tex.).
For watchdog groups, however, lawmakers' own records are only part of the concern. While the 12 committee members will have immense responsibilities and powers to get their suggestions passed into law, they won't be the ones actually writing up the final proposals. That task falls to their staffers, many of whom bring their own potential baggage.
"The 12 members of the super committee will face a stampede of interests competing for their attention, and most of those meetings will be handled by staff," Sunlight Foundation policy director John Wonderlich told The Huffington Post. "Committee staff have rarely had a more central or influential role than they will on this committee."
According to the CRP data, five of the six Republican members appointed to the Super Committee employ a combined total of eight staffers who used to work as lobbyists. One of the six Democratic members appointed to the committee employs a former lobbyist.
Rep. Van Hollen's chief of staff, and his chief counsel on the House Budget Committee, Karen Robb, worked as a lobbyist from 2001 to 2005 representing telecommunications companies, a Hollywood movie studio and the gay rights group Human Right Campaign, among others.
Rep. Upton, who ascended to the chair of the powerful House Energy & Commerce Committee at the beginning of 2011, has long-time lobbyist Gary Andres running that committee. Andres has gone in and out of government service over the years, and has always wound up as a lobbyist when he exits. Most recently, in 2010, he lobbied for General Motors, HSBC Bank and UnitedHealth Group, a major insurer.
Andres isn't the only former lobbyist working on Upton's committee staff. The committee's general counsel, James Barnette, worked at the committee from 1995 to 2005 before departing to work for three different lobbying firms with clients including CIGNA, a global health service company, and AOL. Barnette was hired at the end of 2010 to come back to work for Energy & Commerce.
As House Ways & Means Committee Chairman, Camp employs three former lobbyists. Jonathan Traub is the committee's chief tax counsel and lobbied for the Securities Industry & Financial Markets Association (SIFMA) from 2004 to 2007 before joining the committee. The committee's staff director and chief counsel also previously worked as lobbyists.
Freshmen Sens. Portman and Toomey both started their Senate careers by hiring lobbyists to run their congressional offices. Portman's chief of staff Robert Lehman was registered to lobby as recently as this year. In 2010, he represented Nationwide Mutual Insurance and National Cotton Council (agriculture subsidies will be on the super committee's table). Toomey's chief of staff, Christopher Gahan, worked as a lobbyist for Latham & Watkins, where he primarily represented the tobacco industry.
The committee's Republican co-chairman Rep. Hensarling also employs a former lobbyist, Kirsten Mork, as a legislative director in his office. Before joining Hensarling, Mork listed AMR Corporation, a major airline holding company, as a client.
It is not clear whether each of these staffers will be involved in the super committee discussions. The rules guiding who gets to staff the committee's lawmakers are vague. According to the letter of the law, the co-chairs of the committee "may jointly appoint and fix the compensation of staff as they deem necessary." The ethical standards by which they must conduct themselves depend on the chamber from which they come. House staffers must operate under House ethics rules; Senate staffers must operate under Senate rules.
A top House Republican source confirmed to The Huffington Post: "Joint Committee staff will be congressional employees just like any other -- their names will be public."
The concern for watchdog groups is not just that these staffers will come to the discussions influenced by their previous K-Street employers. It's that they might use the opportunity of serving on the committee to launch lucrative post-congressional careers.
"To be connected to the decisions made in this committee will make a staffer highly relevant to the lobbying fights for years in the future," Wonderlich explained.
Calling all HuffPost superfans!
Sign up for membership to become a founding member and help shape HuffPost's next chapter