The pablum, the bile, the lies that we are getting from the Republicans and their right-wing storytellers, supported too often by the mainstream media, have put the entire federal deficit and debt onto Barack Obama's shoulders. Well, here's the truth ...
Bush Elected $850 billion SURPLUS
Bush Re-Elected $415 billion DEFICIT
Bush Finishes $1.2 trillion DEFICIT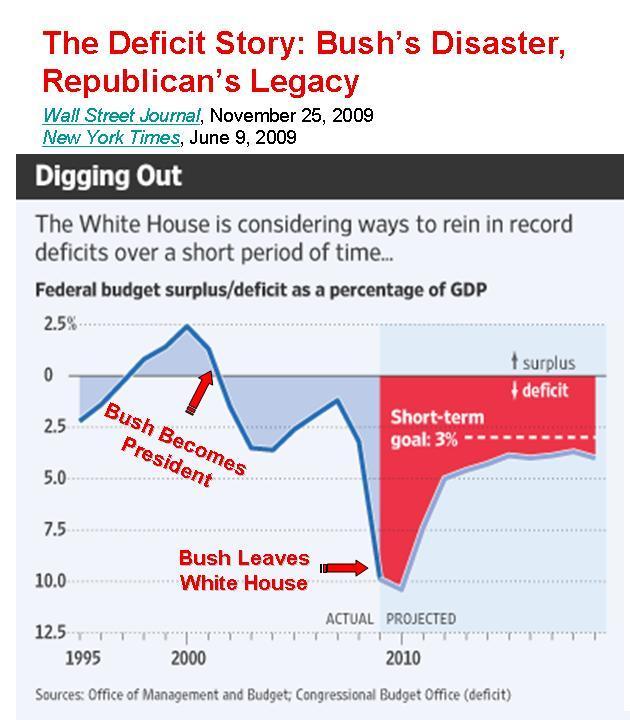 U.S. Budget History
Jan'01: Bush Becomes President
Jan'09: Obama Becomes Pres.
Republican Debt Legacy
Ronald Reagan (1981-1989)
Started: $1.6 trillion debt
Finished: $3.0 trillion debt
George H.W. Bush (1989-1993)
Started: $3.0 trillion debt
Finished: $4.3 trillion debt
George W. Bush (2001-2009)
Started: $5.8 trillion debt
Finished: $10.8 trillion debt
As Bush Jr. turned an $850 billion budget surplus into a $1.2 trillion dollar deficit, he became responsible, alone, for about 42% of the current national debt.
Popular in the Community