WASHINGTON, May 14 (Reuters) - The U.S. deficit is shrinking considerably more quickly than previously thought, the Congressional Budget Office said on Tuesday in a report that could sap Congress' sense of urgency to find further budget savings.
In one fell swoop, the non-partisan budget referee slashed its deficit forecast for the current fiscal year by $203 billion from estimates made in February to $642 billion - making it the smallest budget shortfall since 2008.
The CBO said the deficit will fall to $378 billion by 2015 with no congressional action - a sharp contrast to the $1 trillion recession-driven deficits in each of President Barack Obama's first four years in office.
The revisions are driven largely by rising tax revenue from individuals and corporations as the economy sputters back to life. They also reflect stronger contributions to U.S. Treasury coffers from government-run mortgage finance groups Fannie Mae and Freddie Mac.
"Because revenues, under current law, are projected to rise more rapidly than spending in the next two years, deficits in CBO's baseline projections continue to shrink, falling to 2.1 percent of GDP by 2015," the CBO said in its report.
That level is considered easily sustainable by budget analysts, who said the report will blunt Republican arguments that rising federal debt levels will soon crush the economy.
"I would say that removes any sense of crisis, and the risk is that Washington starts to get complacent," said Greg Valliere, chief political strategist at Potomac Research Group, an investment advisory firm in Washington. "It does change the psychology in this town."
Representative Chris Van Hollen, the top Democrat on the House Budget Committee, took the opportunity to argue against further deep spending cuts.
"We must avoid austerity measures that would slow job growth in the short term as we also work to reduce the long-term deficit in a balanced way," he said in a statement.
The deficit debate has already faded in Washington's consciousness in recent weeks amid brighter economic news and rising government receipts. An anticipated summer fiscal showdown between Democrats and Republicans over raising the debt limit continues to slip, and the CBO said in the report that the Treasury now may be able to go without an increase until November.
On Wednesday, the majority House Republicans are expected to meet to plot strategy on how best to approach the debt limit in light of the improving deficit picture.

Senator Jeff Sessions, the top Republican on the Senate Budget Committee, called the improvement temporary, saying deficits would start a "relentless rise" after 2015 due to the rising costs of programs to care for an aging population.
"This is the definition of an unsustainable path. We remain on a course that will lead to fiscal crisis, as expert after expert has warned us," Sessions said.
But even as the data was released, Capitol Hill was more consumed with a widening scandal surrounding the Internal Revenue Service focusing its scrutiny on conservative non-profit groups.
The revised CBO estimates, like those issued in February, are based on current tax and spending laws and assume that $1.2 trillion in automatic "sequester" spending cuts that began on March 1 remain in place for the next decade.
The CBO estimated a $95 billion increase in payments to the Treasury this year from the two mortgage funding companies, which were seized by the government in 2008 to save them from collapse. It also reduced its 10-year estimates for Medicare and Medicaid healthcare spending by a net $162 billion, which largely reflect the continuation of a trend of slower healthcare cost growth.
But CBO acknowledged that some of the deficit gains are due to temporary factors, such as high-income individuals taking more capital gains in 2012 to beat a tax increase this year, which added to tax collections this spring.
Indeed, the deficit reductions do not continue at the same pace over the full decade. Deficits still rise later in the decade, reaching $895 billion by 2023. And the government still racks up a cumulative deficit of $6.34 trillion over the next decade, although this is $618 billion lower than the CBO's previous forecast.
Debt held by the public is expected to stay above 70 percent of GDP, the CBO said, far higher than in previous decades. As recently as 2007, federal debt equaled 36 percent of GDP.

Before You Go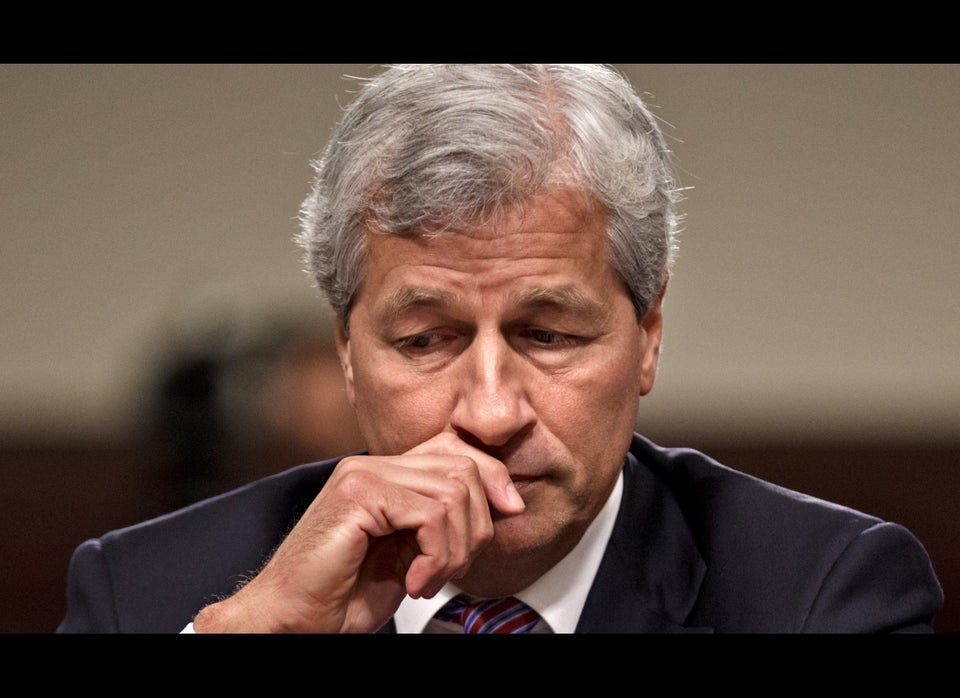 What The GOP Doesn't Want You To Know About The Deficit
Popular in the Community