I've always wanted to be the person to write the formal definition of "DIY" for weddings. God knows, I've learned it the hard way. Both in planning my own DIY wedding in 2004, and in helping brides and grooms with the Do-It-Yourself bug find ways to make their personal mark on their wedding planning.
DIYing your wedding planning doesn't mean that you have to do absolutely everything yourself to make your wedding happen, or that you can't hire any experienced professionals to help you. DIYing your wedding simply means you've taken on the responsibility of coordinating your own wedding plans. There you go -- that's a definition! Pay attention to the "Y" portion of DIY -- this means that you and your fiancé have signed up for this great adventure, not your entire family or your wedding party, unless they volunteer to help you.
We all know the DIY-craze has swept this nation. I think it started with all the home improvement shows - we all got sucked into them! Then it was landscaping. And house flipping! Naturally, if it's possible to do all those things yourself and save a ton of money, it should be easy for brides and grooms to DIY their wedding planning, too. Right?
For some engaged couples, planning the wedding is cake (pun intended), and they have a lot of fun meeting with vendors and arranging every detail for their big day. To enjoy the process, you have to be a very organized person with time available to talk to wedding vendors during normal business hours. You can't get it all done on weekends because good wedding vendors are booked with other weddings and events. And they don't want to talk to you at night because they have client commitments a couple nights a week, so they reserve their off-nights for their personal life.
A number of brides and grooms who've hired me to plan their weddings started out DIYing it themselves. I didn't get hired until they had taken the plunge into planning it themselves, and ran into roadblocks they couldn't defeat on their own. Sometimes, it's just a shortage of time to track down, play phone tag, and negotiate contracts with vendors. Occasionally, they've made bad decisions early in the process that are causing them planning problems further down the line, such as choosing a wedding reception venue that turned out not to be big enough for everyone who accepted their invitation.
With destination wedding DIYers, the problem may be dealing with vendors who are on island time, and not as responsive as a stressed-out bride with an East Coast temperament might like them to be. Frustration causes them to give up and hire a professional to step in and clean up the mess, and finish up all the little details, so the bride and groom can relax and start enjoying their wedding events. Unfortunately, fixing a wedding in distress is often more expensive than hiring a professional from the very beginning. Fixing and re-planning takes an event planner more time than starting the wedding planning from scratch.
Wanna-be DIY brides and grooms who realize they don't have time to oversee all of their wedding details, and don't want to be in charge of everything at the actual events, opt to hire a professional event coordinator to make sure their big day goes off without a hitch. These couples will satisfy their DIY itch by hand-making numerous other items for their weddings. I've seen my clients monogram everything that would sit still, hand-craft creative invitations, and bottle maple syrup from their family farms for wedding favors. Depending on how creative the couple is, and how much time they have to put into it, brides and grooms really can DIY a whole lot of their wedding details, from the welcome gifts to the programs. It's all about what the couple wants to do, and what they have time to accomplish before the wedding day. I hand-painted Christmas ornaments as wedding favors, and champagne flutes for each bridesmaid. I wish I were a little more talented with a paintbrush, but they turned out really cute and were appreciated more for the effort than the artistry.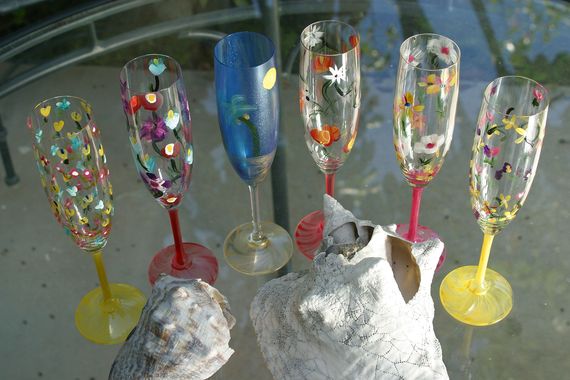 Last year, my company started a new service, offering DIY wedding planning consulting services to brides and grooms who didn't want a wedding planner to coordinate the whole enchilada. We launched this in response to the numerous requests, over the years, for assistance from DIY brides and grooms that we weren't prepared to help. Most of the time, the brides calling were already neck-deep in their planning and in a total state of panic. And unfortunately, they'd often waited too late to book us because we were already committed to planning other events on their wedding date. I realized that DIY brides and grooms need more help on the front end of planning than at any other time. If they have some guidance on what to do, and what to avoid, at the outset, many wedding-tastrophies would never occur. It's that whole concept of getting started off on the right foot coming into play.
I preach hiring good, experienced, professional vendors to all the DIYers I encounter. DIYing your wedding doesn't mean you cannot hire a pastry chef to make your cake, a florist to create your bouquets, and a DJ to spin your tunes at the main event. A wedding planner doesn't do all that stuff - we hire professionals to do it for you. A happy DIY bride is somebody who has organized things so well that the professionals she's hired can execute the plan she's created for her wedding day, without too much assistance or intervention from the wedding couple.
Whatever approach you take to DIYing your wedding, be sure to get everything on your to-do list accomplished ahead of the 30-day-out mark for your wedding. Many things cannot be finished up ahead of time, and you're going to be very, very busy during your wedding week. Don't sabotage your own DIY efforts by procrastinating on critical things like a playlist for the DJ, or vow for the wedding ceremony. Get absolutely everything that can be finished in advance wrapped up long before you're dealing with the stress of the actual wedding week, and you have a much better chance of enjoying your own festivities.
If you're going to DIY your wedding, do it right from the beginning, and you'll have a lot more fun at the end! Until next time, happy wedding planning from Sandy Malone Weddings & Events!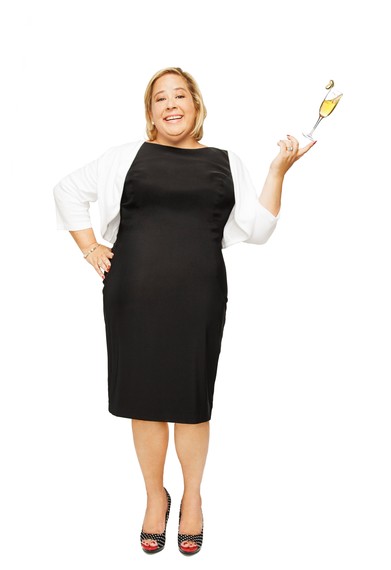 Related