On Wednesday, May 31, my friend Jose Antonio Vargas received an honorary degree from the John Jay College of Criminal Justice. The sixth anniversary of his "coming out" as undocumented is coming up, and as we turn the page from May and Asian American/ Pacific Islander Heritage Month to June, which is Immigrant Heritage Month as well as LGBT Pride Month, his honor comes at an opportune moment to consider the complexities of his identity as a gay, undocumented Filipino-American immigrant.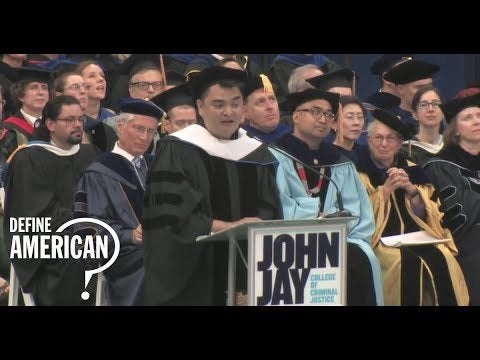 On Saturday, June 3rd, Geena Rocero gave a morning keynote address at the 2017 UniPRO Summit. She told her story about coming out as a transgender woman to a mostly Filipino audience that was supportive of her as a Filipina with a high profile but may not have known a whole lot about LGBT issues. While many in the audience found common cause with her immigration to America in pursuit of better opportunities, many of them learned that the opportunities she was pursuing were for better policies on aligning the gender on her identity documents with her gender as lived experience. Her story also finds unique resonance at the intersection between AAPI Heritage Month and LGBT Pride Month. As we approach June 12 and Philippine Independence Day, this time of year brings these issues in the Filipino-American community into even sharper focus, even as that date is now associated with the tragic anniversary of the shootings at Pulse nightclub in Orlando, Florida.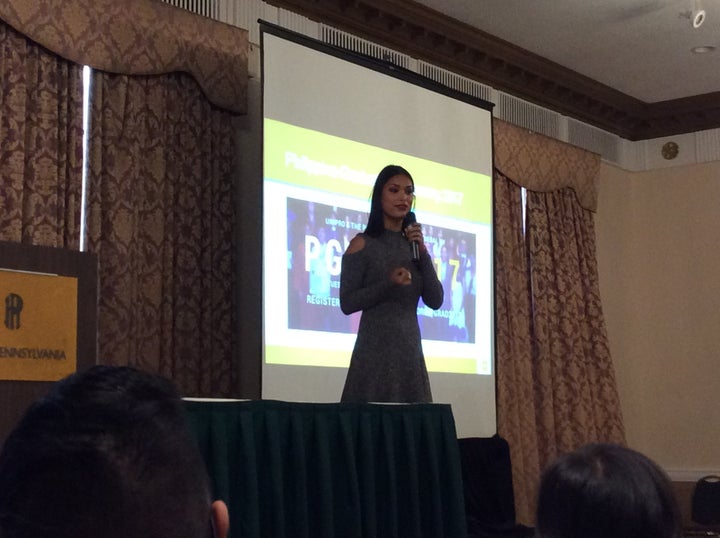 I have written elsewhere about the need to make connections between "LGBT issues" and "immigration issues," that have been seen historically as distinct and separate. Geena's and Jose's stories remind us that in a bureaucratrized society that equates documents with identities, the people for whom those identities are not in alignment, whether because of gender or immigration status, face existential challenges that prevent them from fully participating in American public life.
While I did not get to be there when Jose received his honorary degree that he described as his newest "identity document" that reaffirms his contributions to the American body politic, I was proud to listen to Geena at the Summit describe her work at Gender Proud to make sure that the realities of gender that defy simplistic and binary documentation do not impede people's ability to move in the world.
As the Summit drew to a close, I was able to disucss the Filipino Veterans Recognition and Education Project's campaign to fulfill the U.S. government's commitment recognize thousands of WWII veterans and their suriving family members through passage of the Filipino Veterans of WWII Congressional Gold Medal Act. The young Filipino-Americans and other leaders from around the country signed onto our "Remember, Register, Recognize" campaign and donated on the spot for our veterans.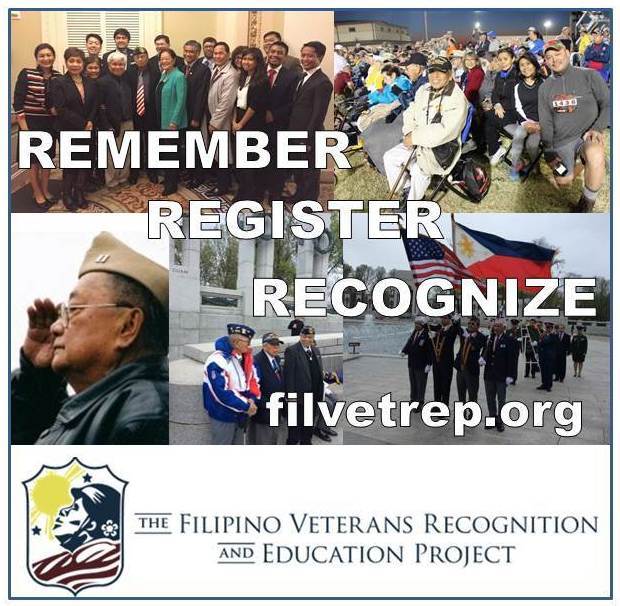 At the end of the day, we fight these fights on multiple fronts for immigrants, for LGBT people, and for veterans because the government has not, and does not recognize them in the fullness of their lives. From very different perspectives, their stories have been discounted and denied, and we fight for policy change that will make concrete improvements in their lives. For the WWII veteran who has had to suffer the indignity of a government he fought for that denies his service, for the LGBT person who has to fight for the simple dignity to move and love in the world according to their heart, for the immigrant who has had to move mountains to come to this country for a better life, we fight for them not just for this month, but for all months.