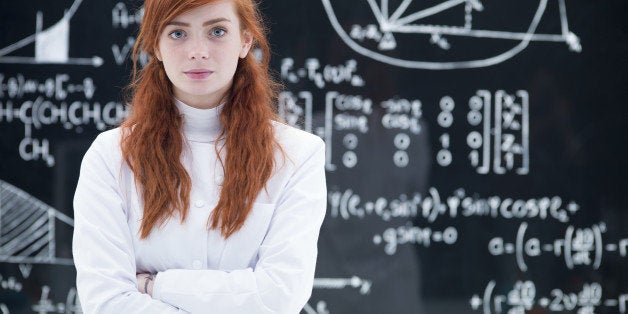 Dr. Carol Burris is co-author of this article.
It was a relatively simple task to define a "great school" a couple years ago, at least if we listened to politicians and policymakers. It was all about test scores. A school with high scores was better than that school down the road where the scores were less impressive. These scores were also the prized lever for school accountability and improvement, as operationalized through policies like No Child Left Behind and Race to the Top.
But test-based policies are unsuccessful in driving greater learning, as more and more people have been pointing out. So emerging ideas are now breathing new life into more expansive and progressive concepts of what a great school should be.
A year ago, in the midst of the growing opt-out movement and other strong refutation of test-centric policies, we at the National Education Policy Center (NEPC) launched a pilot for a new project called "Schools of Opportunity." Grounded in high-quality research about closing the opportunity gaps that drive achievement gaps, the project recognized schools in New York and Colorado that used the best research-based practices to create rich learning environments for their students.
We unveiled the Schools of Opportunity project last fall and received a heartening response--with almost 100 public high schools from the two pilot states, Colorado and New York, completing our application and seeking recognition for their work. In May, after careful evaluation of each applying school, we announced a total of 17 Schools of Opportunity in the two states, with five singled out for Gold-level recognition.
This year, all public high schools in the United States are eligible to apply for recognition. Applications are now open, found on the project website (http://opportunitygap.org), which includes profiles of the schools recognized last year. The project will be accepting new applications until January 20, 2016.
Existing lists of best high schools undoubtedly identify many high-quality schools. But the approaches underlying these lists inevitably reward schools that are selective or affluent (or both). In contrast, the Schools of Opportunity approach is based on schools that practice principles identified by experts in the 2013 book, "Closing the Opportunity Gap." The project recognizes schools for creating inputs that help close opportunity gaps, demonstrating an extraordinary commitment to equity and excellence by giving all students the opportunity to succeed. It's about rewarding schools for doing the right things, even if they do not enroll the nation's top students. It's also about highlighting the practices of schools that are energetically closing the opportunity gap by engaging in research-based practices designed to make sure that all students have rich opportunities to succeed.
The identification process highlights practices such as effective student and faculty support systems, outreach to the community, health and psychological support, judicious and fair discipline policies, little or no tracking, and high-quality teacher induction and mentoring programs. Eleven practices in all are identified and set forth on the Schools of Opportunity website. The process is designed to allow applicants to explain how and why their school should be recognized, and the project will provide any assistance needed to help applicants complete and submit their information.
When schools and communities focus resources and efforts on closing the opportunity gaps, they should be recognized, supported and applauded. They should also serve as models for those who wish to engage in true school improvement.
If you are a principal, teacher, student, parent, school board member, or community member of a high school in the United States that you think deserves recognition for closing opportunity gaps, please visit the website at http://opportunitygap.org or e-mail the organizers at opportunity@colorado.edu. These are the stories we need to tell. These are the practices that should be emulated. Let's change the conversation and engage in true school improvement.
REAL LIFE. REAL NEWS. REAL VOICES.
Help us tell more of the stories that matter from voices that too often remain unheard.