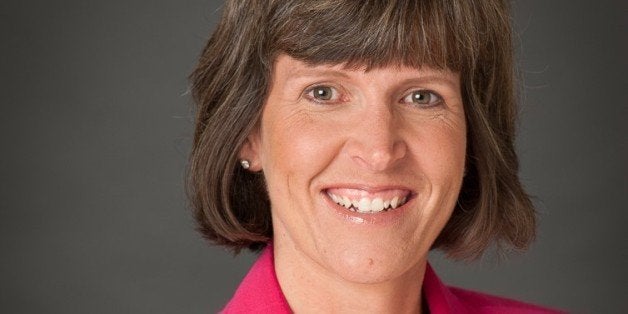 When I was in college at Colorado State University, I was a math and finance major and took a computer information systems class my sophomore year. I loved it -- and I was good at it.
My professor noticed how much I liked the class and how I well I was doing. To say she was encouraging would be an understatement.
She convinced me to switch my major to computer information systems even though I was quite focused on the fact that I'd already spent three semesters on finance and math. She pointed out that while I was concerned about graduating on time, I should also think about what I wanted to spend my time doing -- not just at school, but all the time a career takes up. She worked with me on switching to a finance and computer information systems degree, and I ended up graduating with honors. I felt then, and still today, that computer information systems picked me -- and I'm glad I had someone to help me see that.
After college, I started my career at Accenture and immediately saw how my training got me off to a great start. Because of my education and skills I was given some pretty big assignments early in my career. While some were overwhelming initially, I had the training to succeed and really liked what I was doing. Pretty soon, I was managing programs and having successes that led to great confidence in my abilities.
I felt like I could tackle anything.
Without that professor's encouragement I might have taken a couple more computer classes but I might not have switched my focus. I might have missed out on a great career.
When my mentees ask me for career advice, I often ask one simple question: Do you enjoy what you're doing? If so, there's no reason not to pursue it. My dad taught me when I was growing up that I could do anything, so my attitude has always been "Go for it!" You may be the only woman on your team or the only one on a project but, if you enjoy what you're doing, does that really matter? The guys are there because it's their talent, their passion, their thing -- and you should be there too.
And, it's not necessarily a disadvantage to be a woman. It's actually pretty easy to stand out and differentiate yourself if you're the only woman. Use those opportunities to bring something different to the team.
I'm lucky I had a supportive teacher who noticed my skills and interest and took time to encourage me and be a mentor. Lots of students still don't have that and that's why I'm involved as Accenture supports Million Women Mentors. If we can mentor a million girls and women to help them continue their STEM studies and build great careers, can you imagine the confidence and success they'll have?
Let's make sure they keep doing what they love and pretty soon they won't be the only girls in a class or on a project. Let's make sure they have the encouragement that can make all the difference.
And let's ask them that same simple question: Do you enjoy it? If so, let's help them take it all the way.
REAL LIFE. REAL NEWS. REAL VOICES.
Help us tell more of the stories that matter from voices that too often remain unheard.