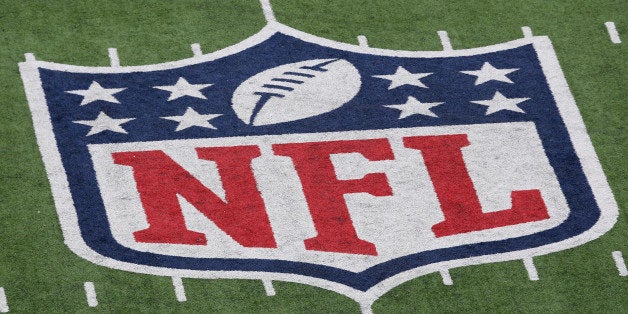 They say that whatever doesn't kill you makes you stronger. That certainly appears to be true with the NFL. Over the past year it has been rocked by a series of brand-damaging events that have been magnified by media coverage including:
Former employees seeking compensation for on-going health problems caused by concussions and painkillers;
A video showing former Baltimore Ravens running back Ray Rice punching and dragging his fiancée from an elevator;
League MVP, Adrian Peterson, disciplining his 4-year-old son with a switch that caused the NFL to suspend him for the rest of the season;
ESPN reported that 11 of the 12 footballs used by the Patriots in the AFC Championship game against the Colts were 2 pounds below the minimum required pressure of 12.5 PSI;
CBS announcers claiming that Aaron Rodgers of the Green Bay Packers told them he liked to overinflate footballs beyond the 13.5-PSI regulation upper limit.
While the DeflateGate story has legs, the inflate saga appears to have been forgotten. The NFL settled one lawsuit related to health damage from concussions for $765 million. The presiding judge dismissed the painkillers lawsuit against the NFL last month. An arbitrator threw out the Ray Rice indefinite suspension clearing him to play again, and Rice reportedly settled his lawsuit against the Ravens for back pay. Adrian Peterson is expected to return next season. The only question is for which team will he play?
Unfortunately, cheating in sports is nothing new. Cyclist Lance Armstrong and plenty of baseball players have had their images seriously damaged for allegedly using performance-enhancing drugs while competing in their sports. And just over 21 years ago, Tonya Harding and a trio led by her husband were accused of incapacitating her rival, Nancy Kerrigan, before the 1994 U.S. Figure Skating Championships. Perhaps fans have become so desensitized to cheating that deflated footballs seem insignificant when compared seemingly greater transgressions.
DeflateGate is not the first time the image of the Patriots has been called into question. In 2007, the NFL (1) fined Patriots coach Bill Belichik $500,000, (2) ordered the Patriots to pay a $250,000 fine, and (3) required the team to give up draft picks for stealing their opponents' defensive signals recorded on video tape. That incident was called Spygate. In response to both "gates", some coaches and players have said that all teams try to steal signals and doctor footballs. Others say that is no excuse. The integrity of the sport is in question, and the NFL needs to step up to insure the games are fair and set the right example for young people that idolize sports heroes. On Thursday, both coach Belichik and quarterback Tom Brady addressed the media and claimed that they do not know how the balls were deflated. Whether or not they are telling the truth, a lot of people don't believe their stories. An NBC poll reported on the Today Show indicated that 70 percent of the viewing public does not believe Belichik whereas 77 percent does not believe Brady.
To restore its image, the Patriots need to be forthcoming with proof to support their case. Without it, doubts will linger, and their image will suffer -- especially outside of their fan base. If they know how the balls got deflated, they should employ the fact procedure -- (1) admit and apologize, (2) limit the scope and (3) propose a solution so it will not happen again. If they really don't know, they should use the rumor procedure -- (1) don't publicize the rumor, (2) promote the opposite, and (3) provide proof for support.
Oddly enough, DeflateGate and all the other issues that have plagued the NFL and tarnished its image over the past year have not adversely affected its business. The league seems to have a protective coating that is not likely to wear off any time soon. Despite calls for his ouster, NFL commissioner Roger Goodell has retained his job for which he was paid $44.2 million last year. Stadium attendance is up 2 percent while ticket prices were 3.5 percent higher. TV ratings are up, and once the Super Bowl concludes the season, profits are expected to rise from the record $1 billion earned last year. Rather that kill the NFL, the recent image damage seems to have made it stronger. Time will tell if any lasting effects will hurt its business.
Calling all HuffPost superfans!
Sign up for membership to become a founding member and help shape HuffPost's next chapter