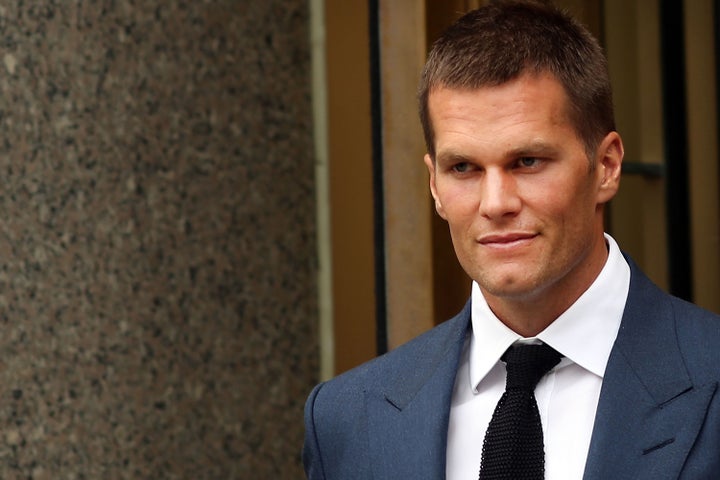 The Deflategate scandal has turned into a war of attrition. Thirteen months after Tom Brady may or may not have directed equipment managers to let the air out of 11 footballs, roughly 10 months after Roger Goodell slapped the quarterback with a four-game suspension for his involvement in the incident and six months after that suspension was vacated by an appeals court, the NFL and Brady's legal teams went head-to-head once more on Thursday, this time in front of three judges representing the U.S. Court of Appeals for the Second Circuit in New York.
The sides were battling over that same quarter-season suspension, and whether Goodell had the legal power to dole out that punishment.
And while the judiciary ruling may not be handed down for months yet, the consensus from those present in the courtroom was that the NFL was the side that gained yardage on Thursday afternoon. 
While many have previously described Judge Richard Berman, the man who shelved Brady's original suspension, as "star struck" in the presence of the quarterback, the three judges that presided on Thursday were anything but deferential.
With the trio of judges alive and kicking, Brady's team found itself in a surprisingly deep hole surprisingly early in the hearing. And unfortunately for Brady, the subsequent cross-examination of NFLPA attorney Jeffrey Kessler did nothing to help matters, as the "withering" and "dramatic" round of questioning led Kessler to become argumentative and lose his footing, per ESPN's Sal Paolantonio and Andrew Brandt.
Boston Globe beat writer Ben Volin tweeted that Kessler got "hammered" and "crushed" by the judges when he stepped onto the stand. ESPN said that "judging from the tea leaves," the cross "seemed like a win" for the league.
No one knows exactly when the judges will announce their decision or exactly what that ruling will be, but in a case with as many zigs and zags as the Patriots' playbook, there may be no better description for what Brady's team is feeling after Thursday's hearing than "deflating."
REAL LIFE. REAL NEWS. REAL VOICES.
Help us tell more of the stories that matter from voices that too often remain unheard.
BEFORE YOU GO
PHOTO GALLERY
DeflateGate In Pictures