Their story is so strange it dominated Spanish headlines for several news cycles while it destroyed their reputations as well as the credibility of the young think tank they defrauded. They can't show their faces in Spain, yet she runs her production company out of New York and he's in Washington, DC, working for the International Monetary Fund.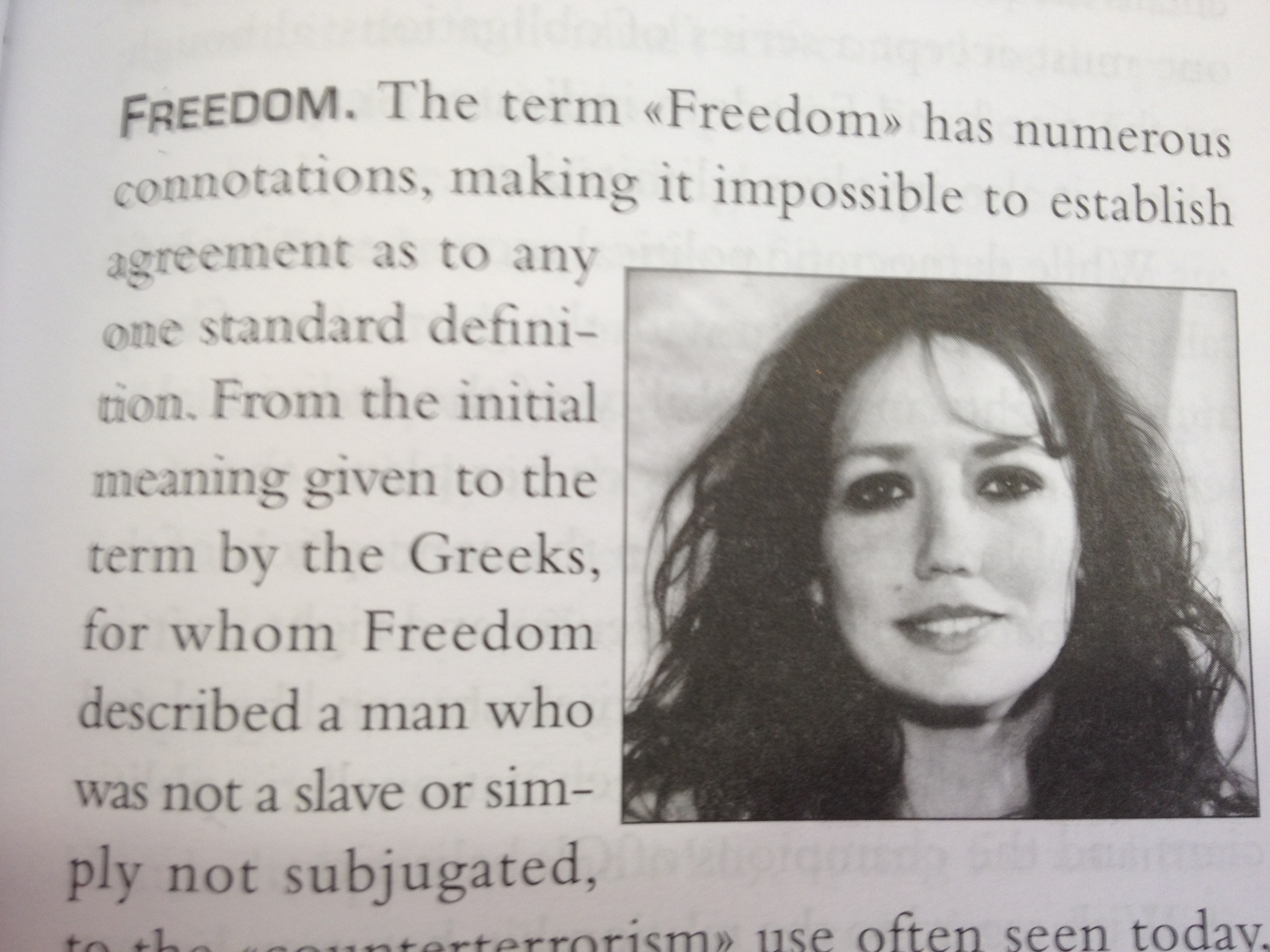 Carlos Mulas-Granados and his wife Irene Zoe Alameda created an American writer named Amy Martin complete with a photo lifted from a website for curly hairstyles. They did this in order to write articles under this name and logo that they registered in Spain and bank up to 3,000€ ($3,950) for each. This is an unheard sum in Spain and even more so for the mostly publicly-funded Socialist Party think tank, the IDEAS Foundation (Fundación IDEAS), that paid the bill. This collaboration that lasted about two years included publishing "Amy Martin" alongside Bill Clinton, Joseph Stiglitz, Al Gore and many other luminaries in an anthology of essays on emblematic progressive themes. The "Amy Martin" photo even appears in the montage of photos on the book's front cover.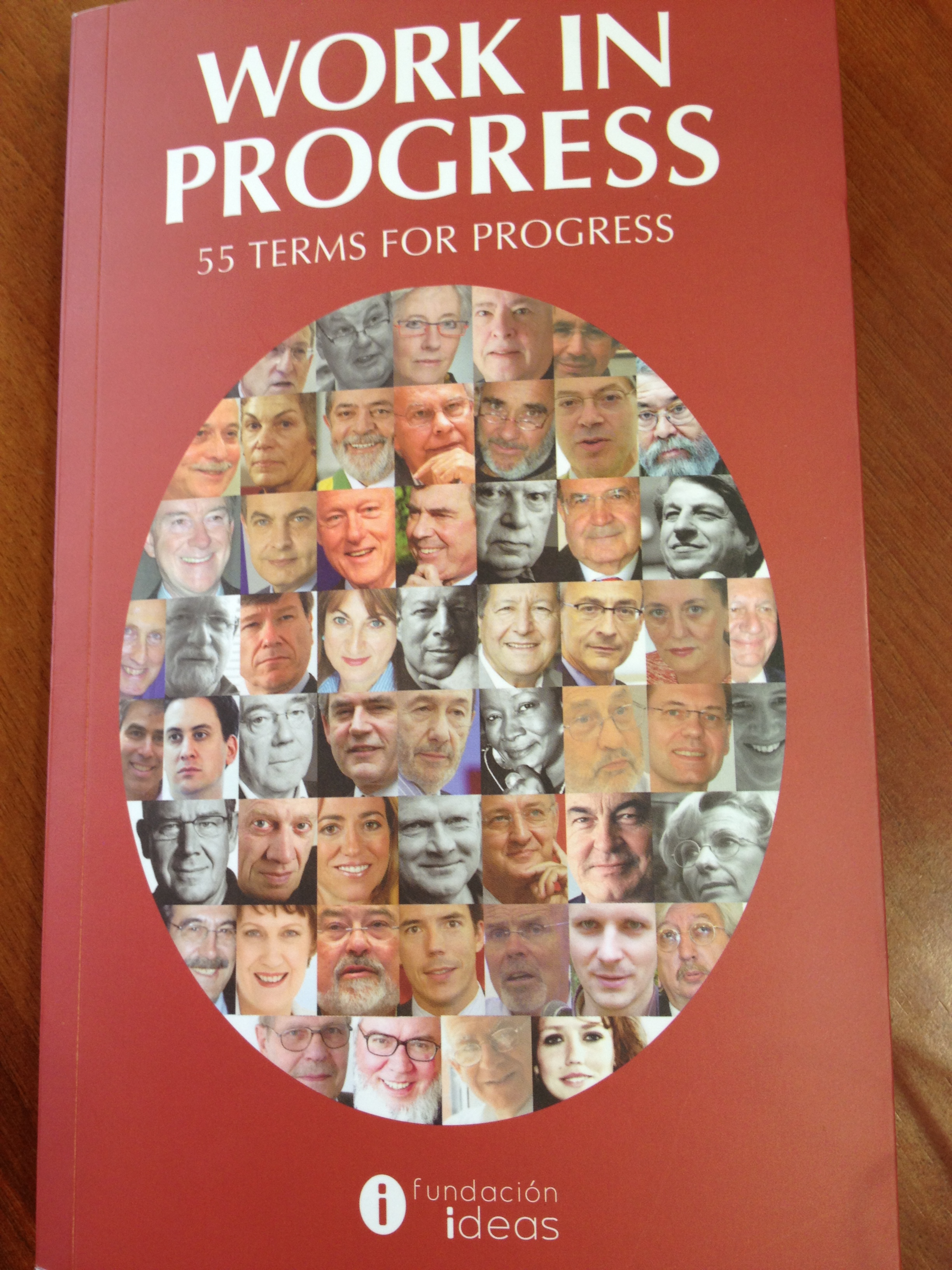 Why, you ask, would a think tank publish articles from an unknown foreign author, let alone pay such big money for them? It helps that Mulas was the executive director of the IDEAS Foundation since its founding in the spring of 2009 and therefore in a position to sign off on the bills, which amounted to around €50,000 ($67,000).
The day after the Amy Martin scandal broke, effectively turning Mulas into an object of curiosity in Spain's media and ridicule in the social networks, his wife, Alameda sent a statement to the press claiming "I am Amy Martin" and that Mulas knew nothing. Full disclosure, I worked for the IDEAS Foundation as an international media consultant for 6 months in 2011 and know perfectly well that the think tank did not pay any authors for any articles. It is highly unlikely, if not impossible, that Alameda simply made Amy Martin up and sold her high-priced essays about topics unrelated to the think tank's core areas of study without help on the inside. But, by sticking her foot into the scandal she got her name and circus-like video outtakes of herself plastered all over Spain's talk shows. All the better to promote her books and films.
A much more difficult question to answer is why Mulas--who holds a PhD in economics from Cambridge University, was part of Spain's former President Zapatero's economic team, was the founding executive director of the IDEAS Foundation and recently joined the IMF--would risk everything for €50,000.
So far though, he seems to have only risked his reputation in Spain and perhaps Portugal. Spain's daily newspaper, El Mundo confirmed that he continues to work at the IMF under a two year contract that began in August of 2012. According to a former co-worker of his, he was eager to move to Washington, DC to be closer to Alameda who is currently based in New York. This is a curious point because in her statement to the press, Alameda referred to a "physical and emotional separation" that led most of the media to refer to her as the ex-wife.
What's clear is that they were both involved and both are responsible for the destruction of a publicly funded institution. Last summer, while Mulas accepted a second job for himself at the IMF and continued to earn a salary from the IDEAS Foundation, the entire communication department was let go due to budget constraints. These people have the unhappy task of looking for jobs in an economy with 26% unemployment and the unfair disadvantage of a having a disgraced institution at the top of their resumés.
Mulas was fired immediately and justifiably from the IDEAS Foundation and one of the few remaining staff members tells me that he has said he will return the money (so has his wife). The think tank's officials have not disclosed plans for further legal action. In the meantime, the IDEAS Foundation's parent organization, Spain's Socialist Workers Party, is currently in the opposition and still trying to pick up the pieces after a crushing defeat in the polls in November of 2011. Spain needs a strong opposition party more than ever--not only because of the economic crisis but also the corruption scandals involving the ruling People's Party and it's President Rajoy--and this party needs a think tank to provide it with long-term vision.
What Mulas and Alameda did to the IDEAS foundation and the people who worked there and those who are fighting for its survival is outrageous. They not only betrayed a political party and an institution, they betrayed their fellow Spanish citizens who fund them. As an American citizen, I'm outraged that they have fled to my country and in the case of Mulas, to work for a prestigious international institution.
The IMF has a very specific code of conduct for staff published on its website that requires "that all who work for the institution observe the highest standards of professional ethics." IMF staff are not supposed to simultaneously hold political positions, so it's already questionable as to why Mulas, who continued as the executive director of the think tank for Spain's Socialist Party while he worked for them would not be held to that rule.
But more importantly, someone who has torn down a national institution so recklessly shouldn't just move on up to one of the world's foremost international institutions. All of these dime a dozen scandalous episodes chip away at the credibility of our democracies and so they matter. Institutions matter. Justice matters.
The IMF cannot possibly assume that what happens in Spain will stay in Spain and the U.S. should not be a refuge for foreign con artists who prey on public institutions.
This post has been updated to include further sourcing and to reflect that Mulas' wife Irene Zoe Alameda has pledged in writing to return the money paid for articles written by the fictitious Amy Martin and also that Amy Martin and the accompanying logo were registered by the production company currently run by Alameda but at the time was under the direction of Mulas.
Related
Popular in the Community