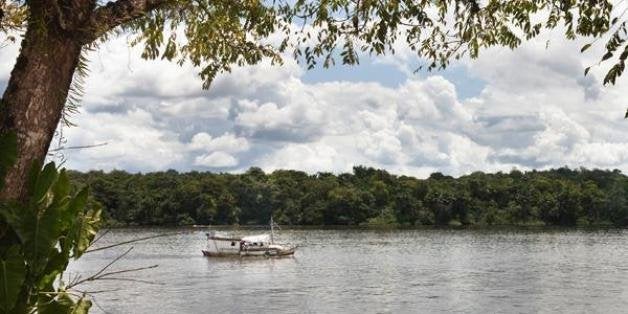 To see the Earth from space leaves no doubt that we live on a watery planet. "Earth" is really a misnomer. But the mass of water visible from above belies the challenges of managing this life-giving substance.
Only 2.5% of this resource is freshwater suitable for direct human use, and an even smaller proportion is actually accessible without resorting to costly technology. Human activity already captures close to a third of the accessible freshwater, according to recent estimates, and that share will only grow with projected increases in global population. Certain areas, particularly those home to some of the poorest people, are already experiencing extreme water scarcity.
In many ways, water may prove to be the single most important factor limiting the future of the human race. It is central to all we do--particularly within the agricultural and energy security sectors. To meet the needs of a growing population, world leaders must grapple with the implications of water availability, distribution, access and sustainability for food and energy production. Projections point to a need to increase food production by 70-100% by 2050 and energy generation by at least 40% by 2030. Water will play an integral role in whether these demands can be met.
Water scarcity is endangering livelihoods in many regions already feeling the impact of climate change through longer droughts and increasingly frequent and powerful storms. Meeting these targets will require an integrated, cross-sectoral approach which combines water, food security, and energy strategies. The most effective solutions will address the trade-offs between the different sectors along with the synergies arising from a water-food-energy "nexus".
Today, some 80% of the world's population lives with a high threat to water security. The biggest gulp in terms of global freshwater usage (some 70%) comes from agriculture. This rises to over 85% in many of the least developed countries. The world's farmers are producing more food, but they're also wasting more of it. A third of food produced for human consumption--some 1.3 billion tons--goes to waste every year. Wasted food means wasted water and greater water scarcity.
The 2014 World Economic Forum Report identified water, climate change, extreme weather events and food as the areas of highest risk for people's affairs globally. Yet many leaders fail to appreciate the scale of the threat posed by water scarcity.
Worldwide, about 1.3 billion people lack access to electricity. The majority of these depend on biomass such as wood and charcoal for cooking. This is a major driver of deforestation, resulting in siltation and pollution, which speeds up freshwater degradation.
A negative chain reaction is looming: Feeding growing populations leads to more natural habitats converted to agricultural use; increased food production means more wasted water; growing populations in energy-scarce regions lead to deforestation for fuel; increased processing and distribution releases more greenhouse gases; global warming stresses semi-arid environments--and so on.
Only a nexus approach can transform this negative chain of events into a positive, to counteract the inherent tradeoffs and synergies when demands for water, food, and energy are pursued separately.
Latin America holds key to future
Some regions have been particularly blessed with abundant and readily accessible freshwater. South America is home to six of the world's 12 largest rivers measured by discharge -Amazon, Orinoco, Madeira, Paraná, Negro and Japura- along with some of the largest tropical lakes - Maracaibo, Titicaca and Poopo. Latin America as a whole has one of the highest per capita allocations of fresh water in the world -some 110,500 cubic feet per person per year. However, even in such a water paradise, trouble spots are emerging. To counter some of these it's important to act proactively, particularly when potential exists for international conflicts over water access.
The Guarani Aquifer spans four countries and extends over 1.2 million square kilometers into Brazil alone --equivalent to England, France and Spain combined. A Global Environmental Facility and World Bank partnership is bringing the Argentine, Brazilian, Paraguayan and Uruguayan governments together to support the construction of a common institutional, legal, and technical framework to manage and conserve the aquifer.
The initiative is already addressing environmental externalities arising from rapidly expanding soybean plantations, the driving force behind recent increases in these countries' GDPs. It's also generating local benefits by investing in wastewater treatment systems to prevent contamination.
As the view from space indicates, water does not respect boundaries. An integrated vision is key to addressing the energy-water-food nexus. This includes transforming policy and regulatory environments, promoting innovative approaches with the potential for larger scale programs, strengthening institutional capacity and decision-making processes at all levels, and convening multi-stakeholder alliances across sectors and national borders. This truly is the way of the future.
REAL LIFE. REAL NEWS. REAL VOICES.
Help us tell more of the stories that matter from voices that too often remain unheard.