The root of the comparison is at least somewhat valid. The 2014 Cowboys have a three-pronged offensive attack with certified stars, in NFL-leading rusher DeMarco Murray, freak-athlete wide receiver Dez Bryant and quarterback Tony Romo, who is playing as well as he ever has.
The 1995 Cowboys, a juggernaut, had similar components: Emmitt Smith, arguably the best running back in NFL history, Troy Aikman, a Hall of Fame quarterback, and similarly athletic wide receiver Michael Irvin. Another star on that '95 Cowboys team — cornerback, receiver, punt returner and in-house provocateur Deion "Prime Time" Sanders — said in a HuffPost Live interview Wednesday that comparing the two teams needs to stop.
"They don't compare," Sanders told host Nancy Redd. "Compare night to day. That's how it is."
Sanders, who won one Super Bowl in his four-year Cowboys tenure, didn't say that current Cowboys, who sit atop the NFC East at 6-2, are a bad team. But he took umbrage with any talk saying this team is as good as the ones he played for.
"They're winning. I'm happy they're winning. I love Jerry Jones to life. He's my guy. He's good for the game of football," Sanders continued. "But there's no comparison. They're trying to emulate what once was."
Later in the interview, Sanders -- much like Emmitt Smith in an August HuffPost Live interview -- said that Jerry Jones cannot be blamed for much of team's troubles since their glory days. He pointed to Monday night's 20-17 overtime loss to the Redskins as something that falls on the shoulders of the coaching staff, not the owner.
"You can't blame him for the idiot play-calling at the end of the game, because it was [idiocy]. Run the football. Second and three, third and three, run the football. You can't put that on Jerry," Sanders said.
Watch the rest of the clip above, and catch the full HuffPost Live conversation here. Sign up here for Live Today, HuffPost Live's new morning email that will let you know the newsmakers, celebrities and politicians joining us that day and give you the best clips from the day before!
Related
Before You Go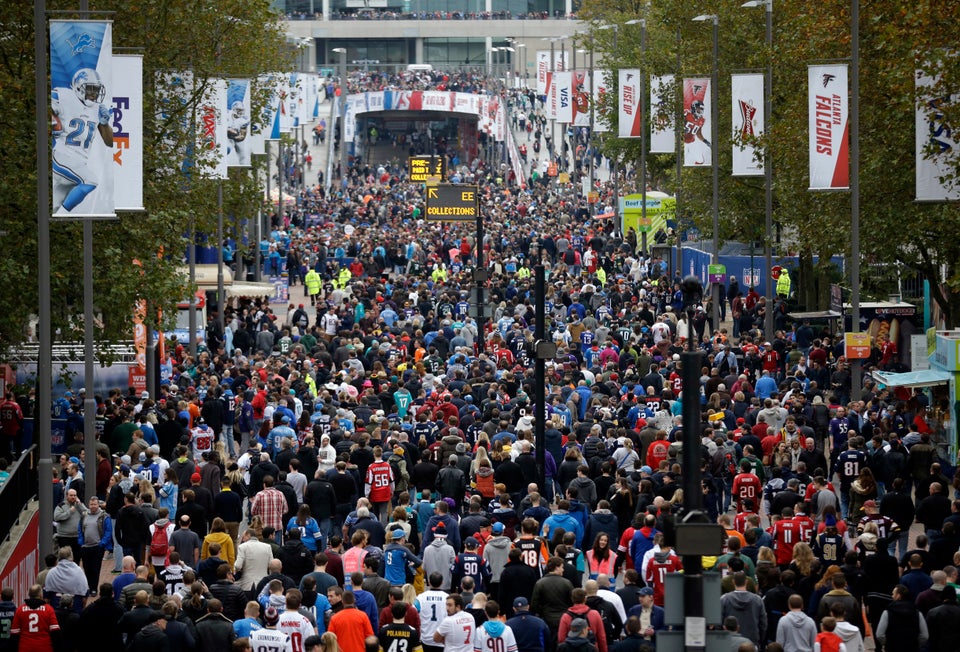 PHOTOS: NFL Week 8
Popular in the Community