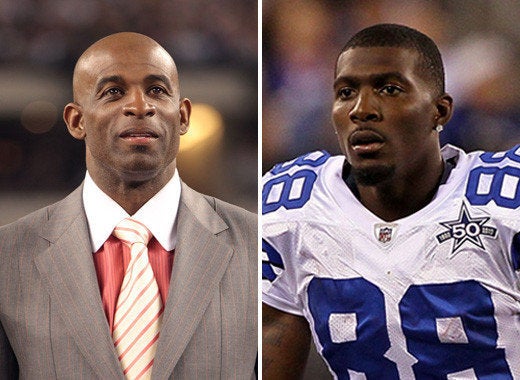 "He needs help. He needs help," Sanders said. "I told the Cowboys from day one that he needs help. Matter of fact, they have a team in place to help him. But you cannot tell a grown man what to do."
Police said on Tuesday that security at NorthPark Center asked Bryant and his three friends to pull up their pants. According to the police statement, the 2010 first round pick went "into a profanity-laced tirade" and refused to leave the mall.
Sanders, who served as a mentor to Bryant in the past, said that he has ended his relationship with the 22-year-old and doesn't plan on speaking to him.
"I haven't spoken to the kid. I have no desire to speak to the kid. In regards to me, I can forgive, but I can't forget," Sanders said. "You can't tarnish the other things that I have going on and the other kids. It's sort of like I can't allow something to poison the fruit of many other kids. I can't do it, so I cut off those ties a long time ago."

Popular in the Community