City council members in Greensboro, North Carolina voted this week to strip the law enforcement credentials of a police officer who is accused of violently arresting a man sitting on his porch after body camera footage of the arrest was made public.
The council voted unanimously Monday to permanently sanction Officer Travis Cole for using excessive force during the June arrest. The body camera footage shows Cole roughly throwing Dejuan Yourse to the floor of the porch and punching him as Yourse waited for his mom to come home and let him into the house, according to local news WREG.
The council pushed for criminal charges against Cole, but the district attorney refused, saying he wouldn't "rehash the same evidence," the Greensboro News & Record reported.
Cole and another officer approached Yourse's house after they were dispatched to investigate a possible break-in on June 17.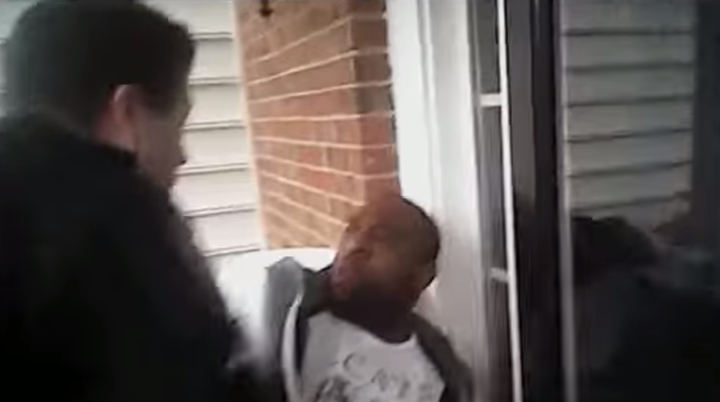 As seen in body camera footage from both officers, combined below, Yourse explains that he's waiting for his mom, who has lived in the neighborhood for 10 years, and visits her house every day.
Yourse is seen on the video attempting to phone his mom so she can speak to the officers. He gives the officers his ID, which lists the address as his residence, and he suggests the officers ask a neighbor to verify that he lives there.
The exchange escalates when Cole places his hands on Yourse's chest to stop him from walking away. After Yourse sits back down, Cole snatches Yourse's phone from his hand while Yourse is talking to someone, asking the person to come to his house because "the police is over here and they harassing me."
Cole then throws Yourse to the floor and struggles to handcuff him. Amid the scuffle, Yourse repeatedly asks Cole why he's punching him. When Cole yells, "I'm going to hit you again," Yourse yells back, "Why?"
The cops charged Yourse with resisting arrest and assault on government officials. The charges were dropped when Cole resigned from his position in August. The second officer involved in Yourse's arrest, C.N. Jackson, quit her job on Wednesday. Both ex-officers are white.
Warning: The video below is violent and contains explicit language.
Yourse's case recalls the 2009 arrest of Henry Louis Gates Jr., a black Harvard professor who was arrested on the porch of his own home, even after producing his Harvard ID and his driver's license.
Yourse told the News & Record that he knew he was "wrongfully messed up." He wasn't seriously hurt during the incident.
This story was clarified to show that the city council voted to request the state remove Travis Cole's police credentials.
Before You Go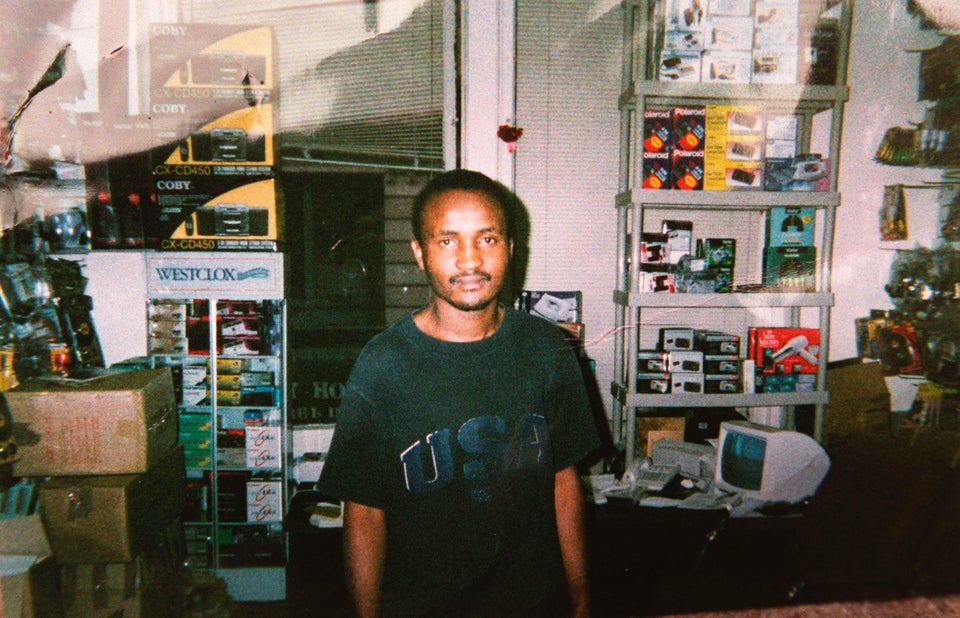 21 Times Cops Walked Free After Fatal Encounters With Black Victims
Popular in the Community