In the 16 years since, DCM has become a glorious 56-hour improv binge where comedy celebs mingle with the little people, everyone laughs and nobody sleeps.
In case you aren't one of the sleep-deprived and comedy-crazed individuals who attended this past weekend's Del Close Marathon, here is a break down of what you missed.
1) Gravid Water, an LA based half-acting half-improv team, performed with a star-studded cast including: Scott Adsit (30 Rock), Julie Sharbutt (The Good Wife), Jason Sudeikis and Olivia Wilde.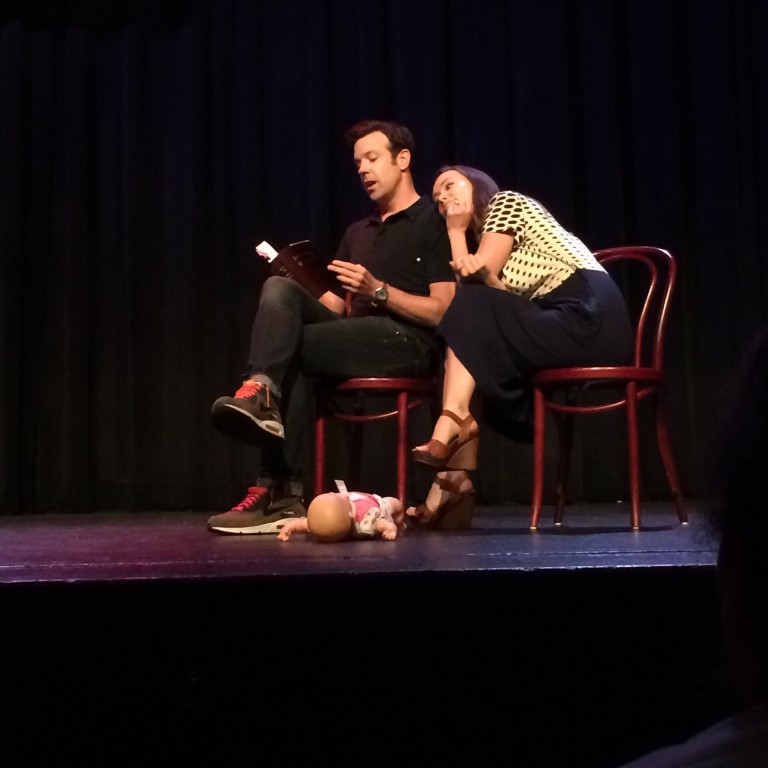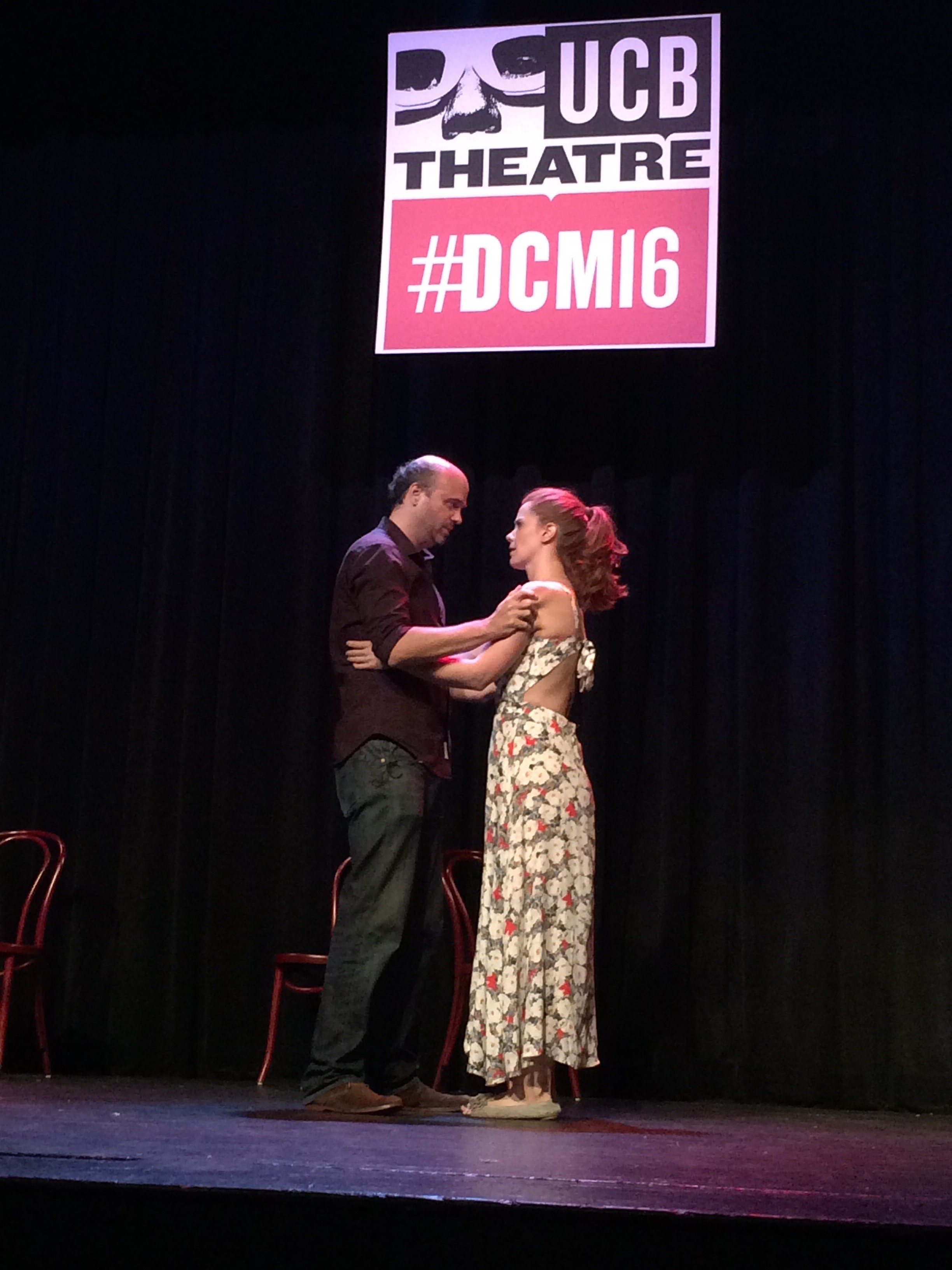 In this show actors, who have memorized a scene and are instructed to not deviate from it at all, pair up with improvisors and hilarity and misunderstandings ensue.
2) Three of the founders of the UCB improv school, Ian Roberts, Matt Besser and Amy Poehler, made several appearances over the weekend, but one of the most notable, and surprisingly touching, was Sunday night's "We Can Fix You," where they fielded questions from the audience about how to deal with life's problems and responded both genuinely and humorously.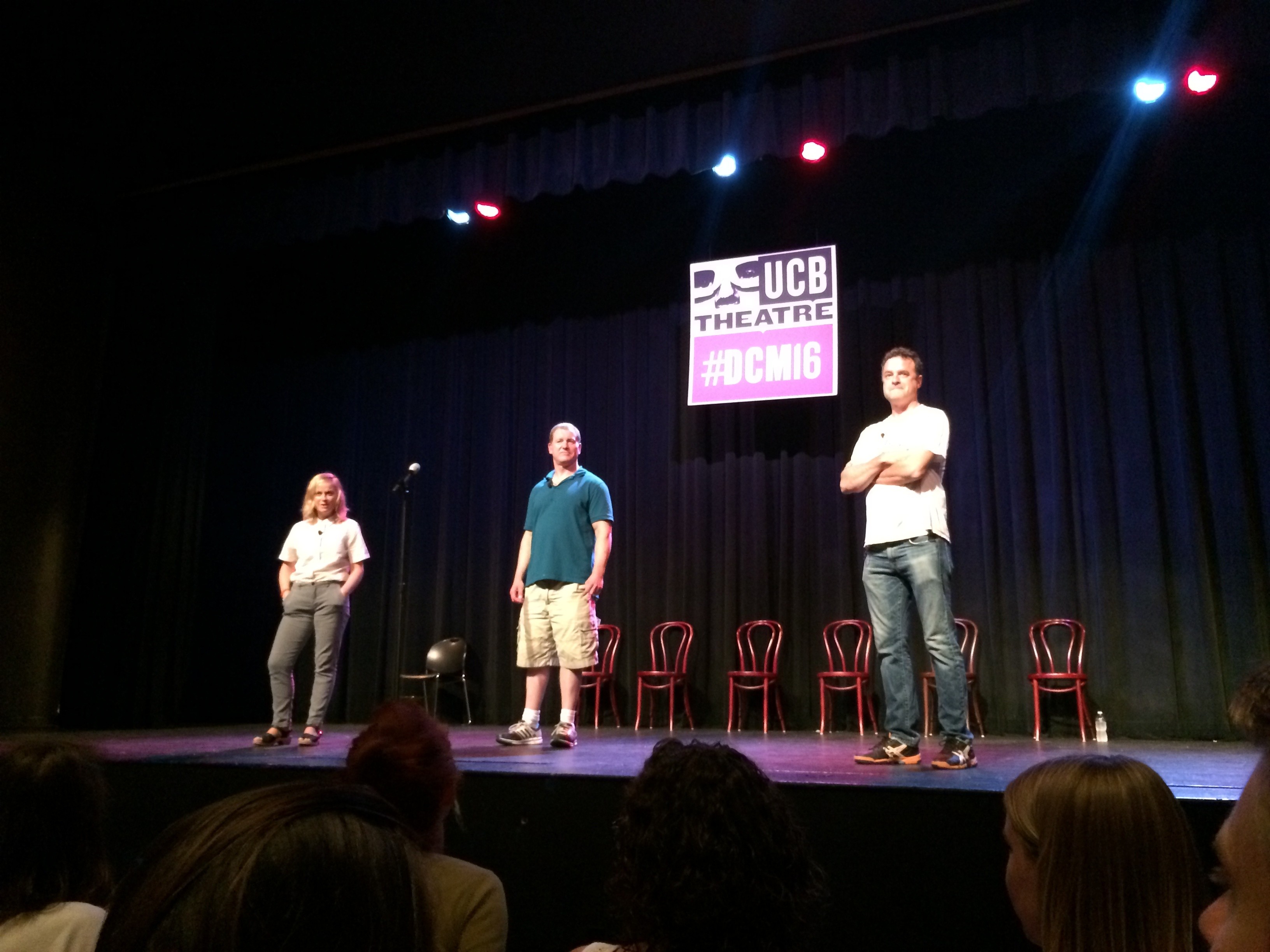 3) Beautiful comedic chaos like this happened a lot:
4) Amy Poehler, the most famous and elusive of the UCB founders, showed up and did some improv at the first of the weekend's two Asssscat performances on Sunday. And we're glad she did, because then this happened:
5) Snowpants, an LA improv team with an all-star cast, killed it on the UCB Chelsea stage. Ben Schwartz ("Parks and Rec"), Horatio Sanz ("SNL"), Thomas Middleditch ("Silicon Valley"), Zach Woods ("The Office," "Silicon Valley") and Bobby Moynihan ("SNL") took us through a world where Sanz is a super hero whose powers are taking useful things out of his shorts, and Yarmulke salesmen have hype men.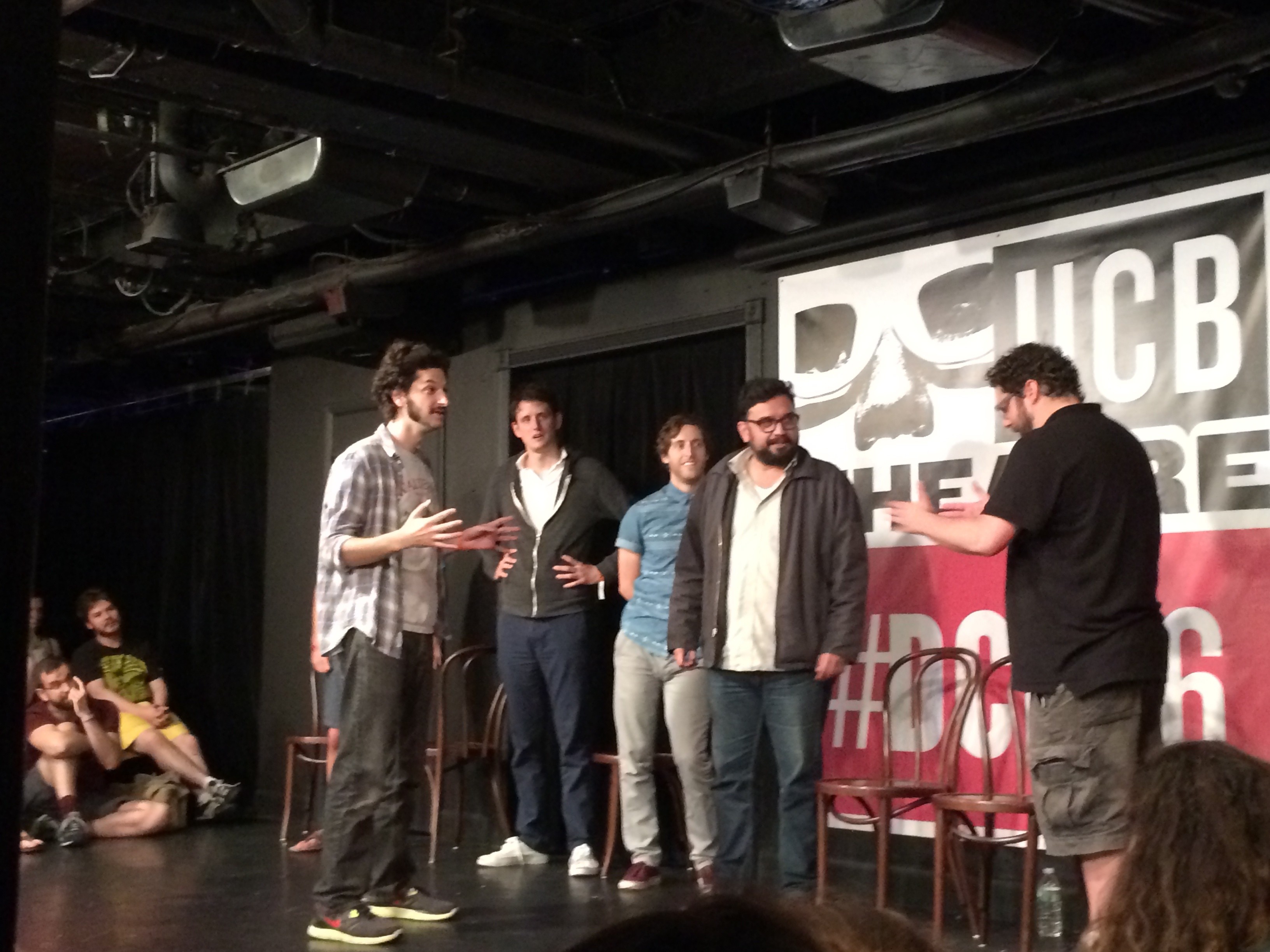 6) Maya Rudolph, Natasha Lyonne and Amy Poehler showed up to Nick Kroll And Friends to offer up some sweet dance moves, and then Maya totally blew them all away. No contest.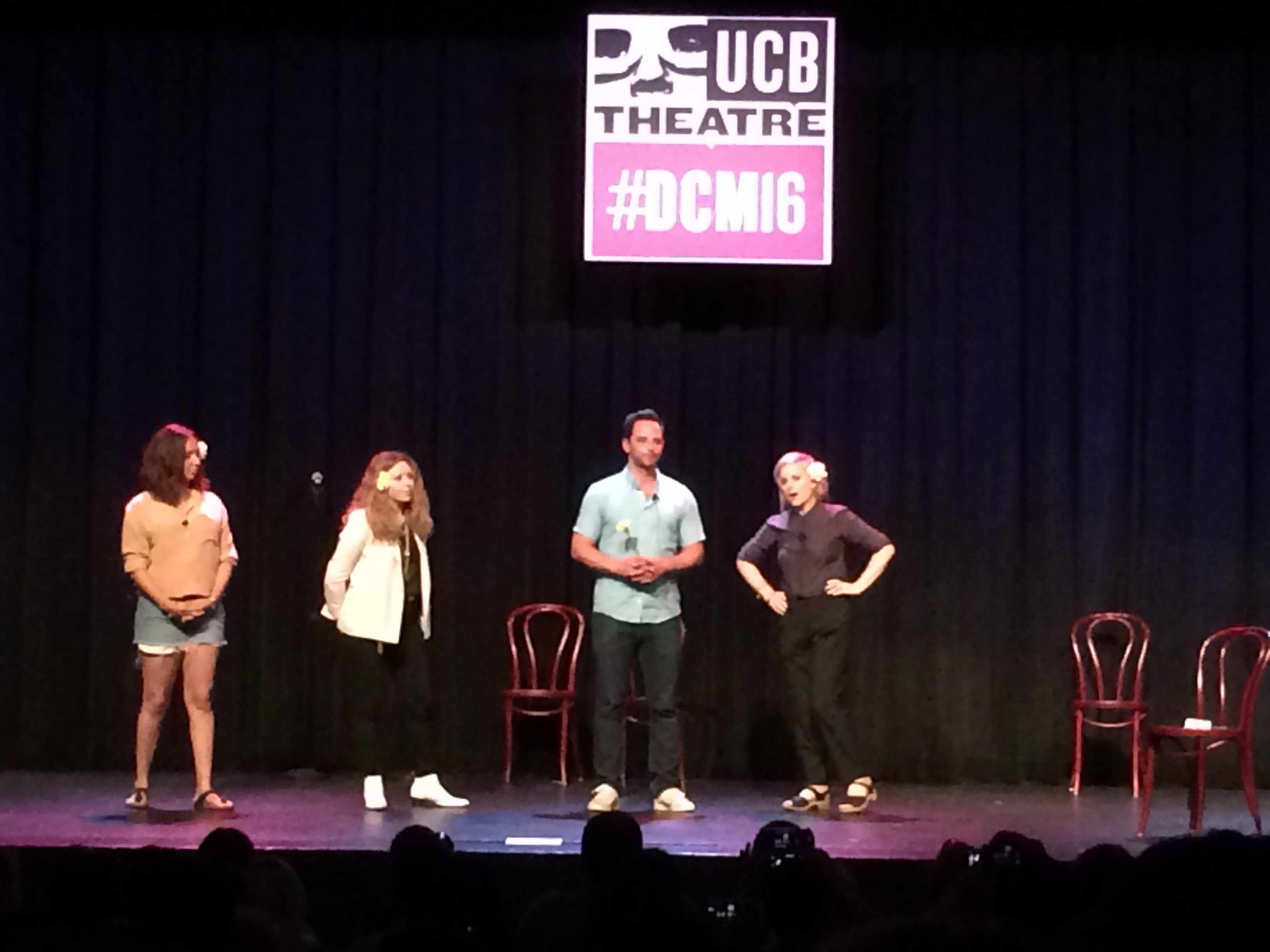 She really knows how to cut a rug.
7) The broads from "Broad City" showed up to be the monologists at the second Asssscat on Sunday, while comedy central queen Amy Schumer did the same for the first Asssscat. Needless to say, they all killed it.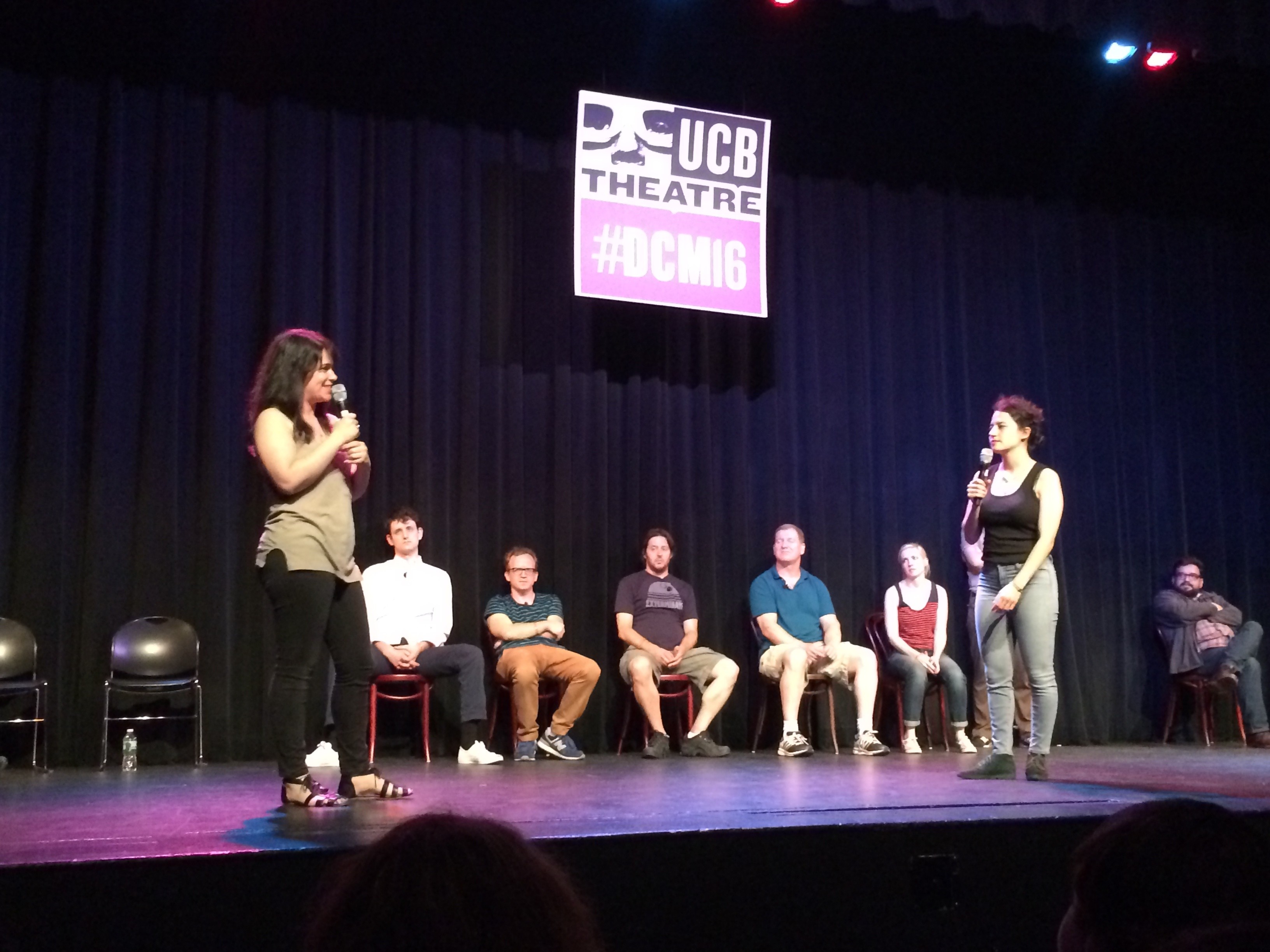 Schumer told us how she got the nickname pancakes (hint: it has to do with nipples) and the "Broad City" ladies laughed about the scary things they encountered living in Park Slope, including a four-foot nine-inch groper.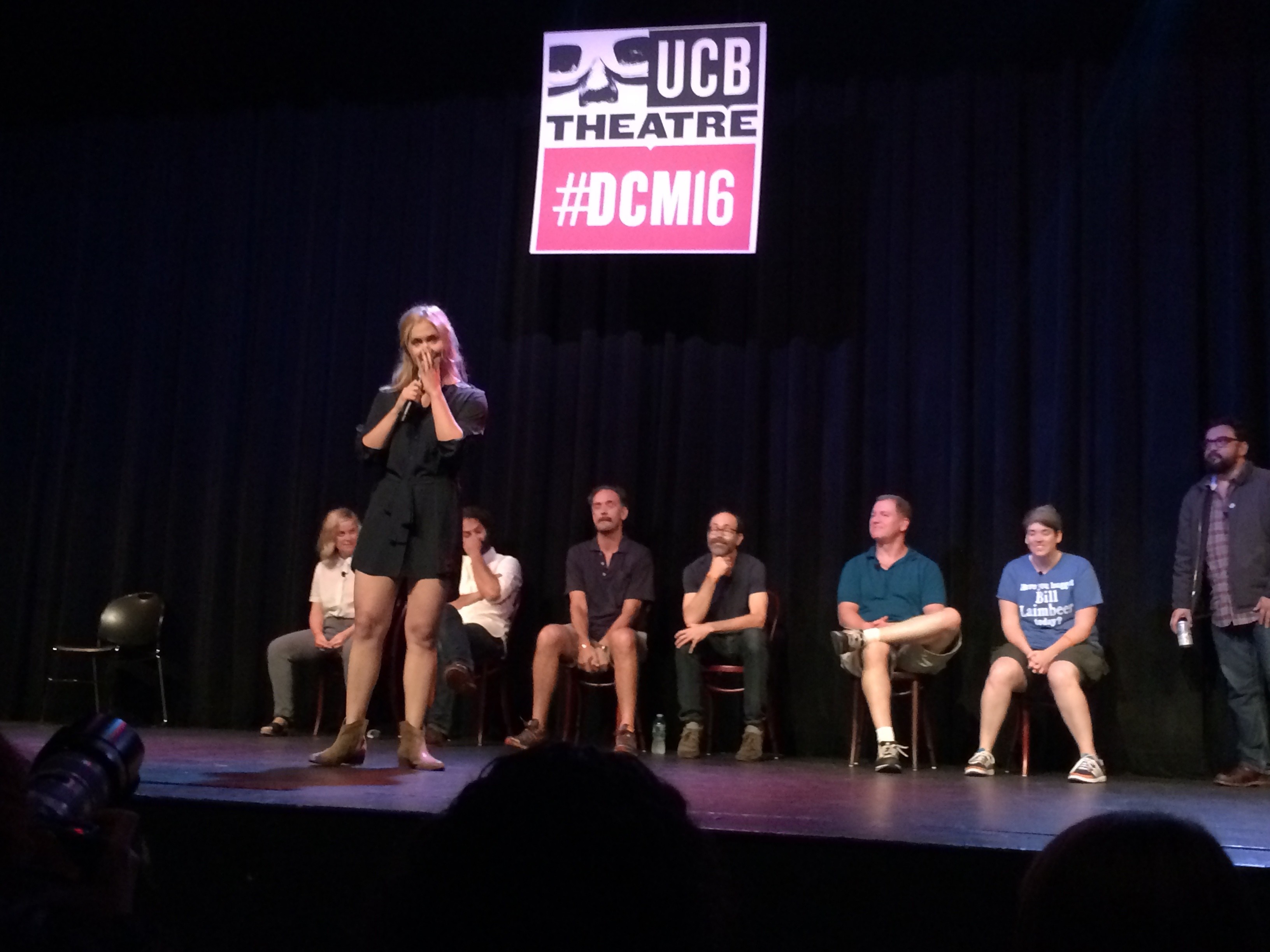 8) The Improvised Shakespeare Company, based out of Chicago, blew us all away with their twisted plots, witty rhymes and impressive use of iambic pentameter (most of the time, at least). Also, the death scenes were pretty righteous.
9) At the UCB stages, Chelsea in particular, there was a lot of nudity, particularly at the show Alex Fernie's Champagne Room, which was a sketch strip show-turned-hilarious platform for improvisors to bare all. The later into the night it got, the more we saw and the more we regretted seeing. Ah, the memories we made and the scrotums that are now burned into our memories forever.
10) The hashtag #DCMPickupLines was trending, and improv nerds everywhere were overexcited and sweaty because of it.
11) Finally, this happened at Nick Kroll And Friends on Saturday. We don't know why, but we sure are glad that it did.
We know there is no way to cover all the magic and wonder that was DCM16, so tell us in the comments your favorite moments that we missed!
Correction: A previous version of this article miswrote Bobby Moynihan's first name as Billy.
Before You Go
Chicago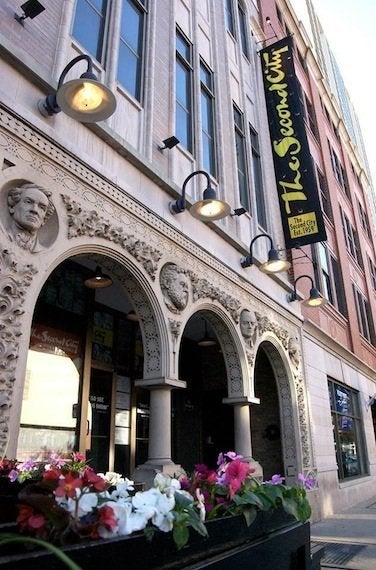 Boston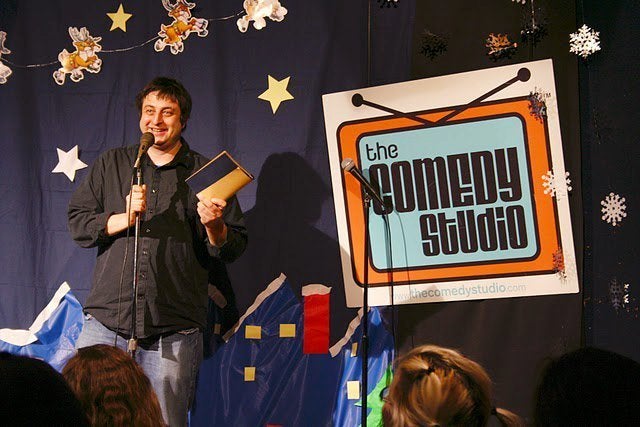 The Comedy Studio Facebook
Atlanta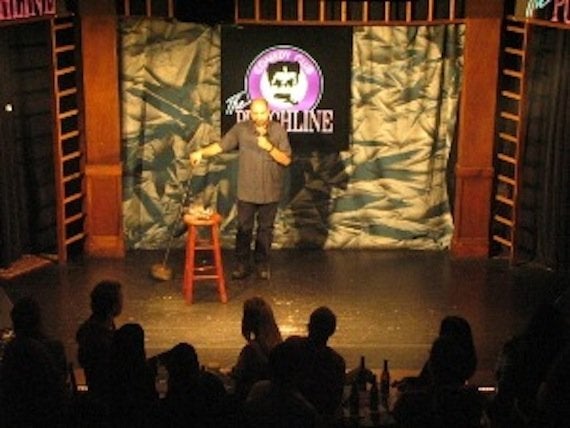 Washington, D.C.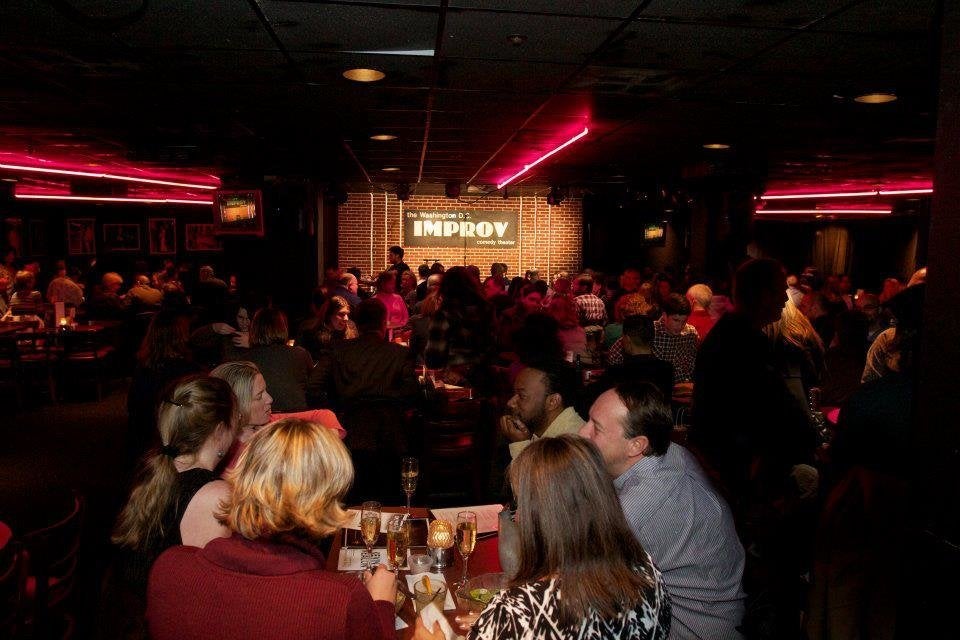 Portland, Ore.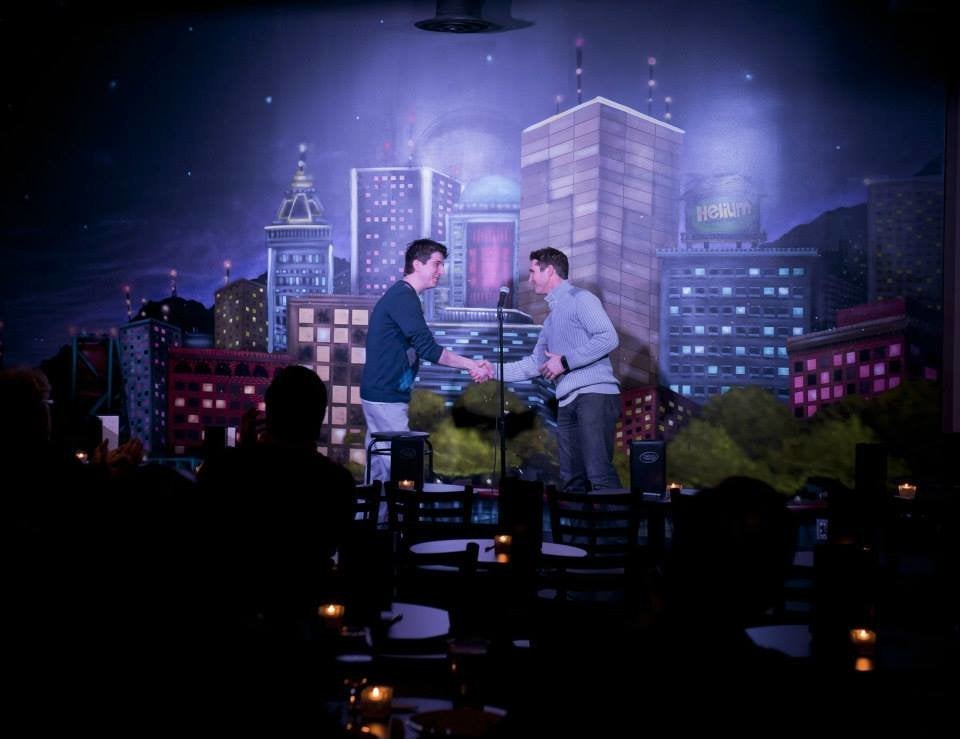 Helium Comedy Club Facebook
New York City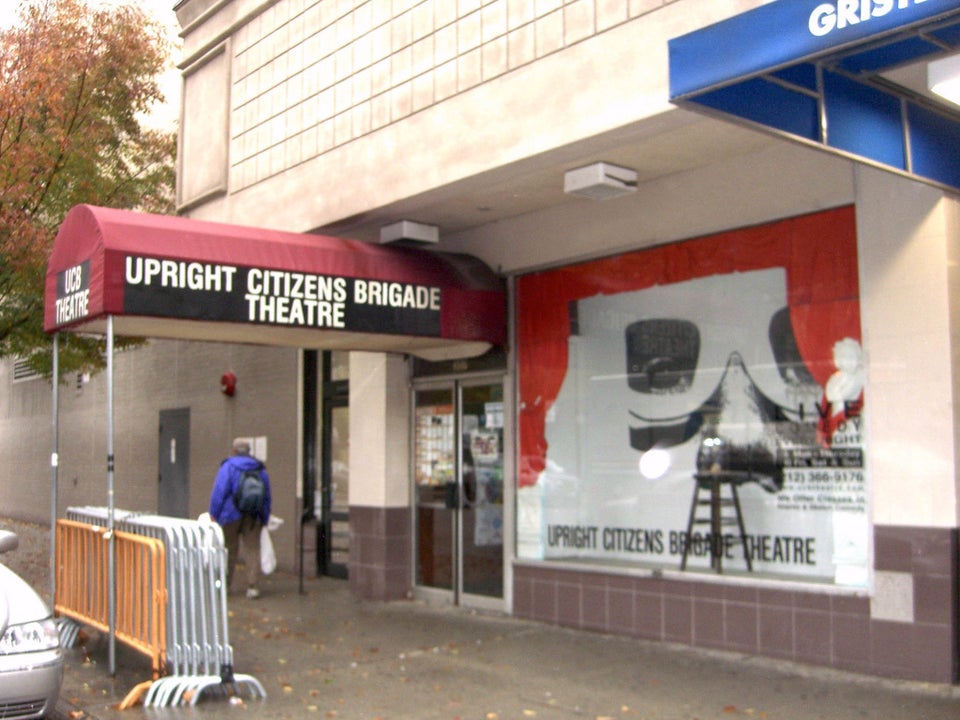 Los Angeles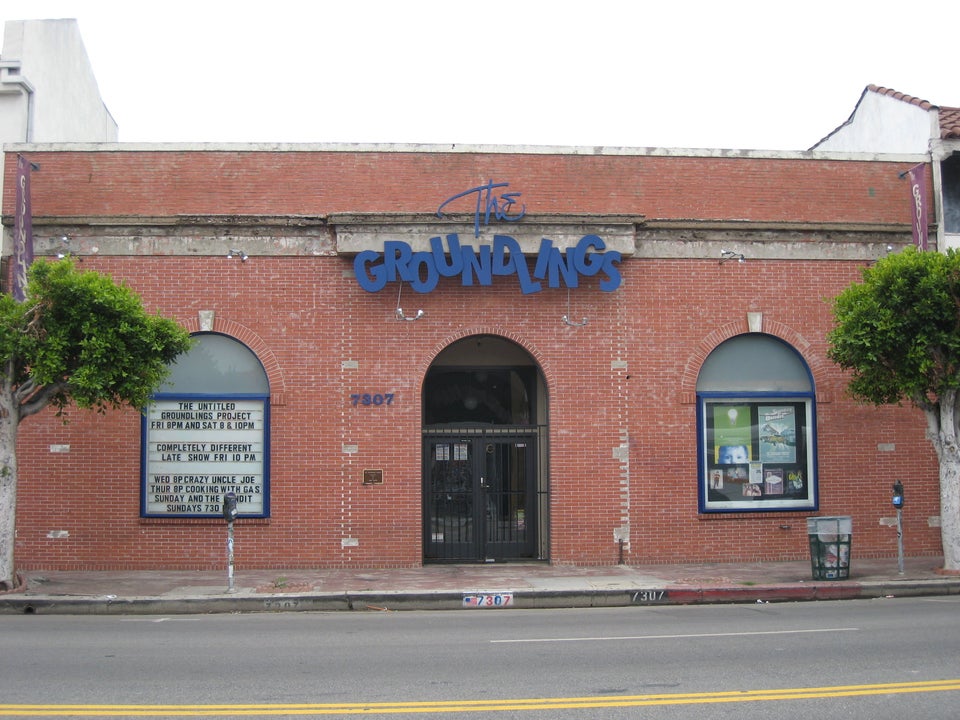 Denver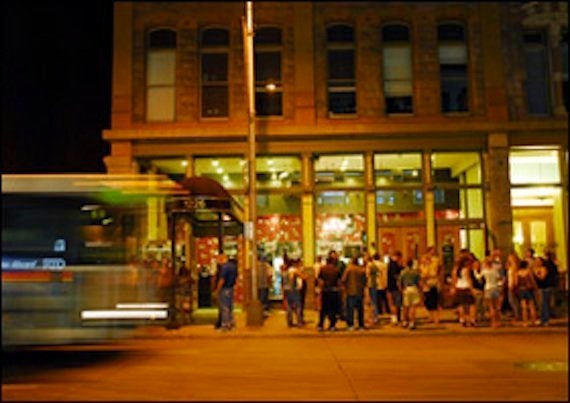 San Francisco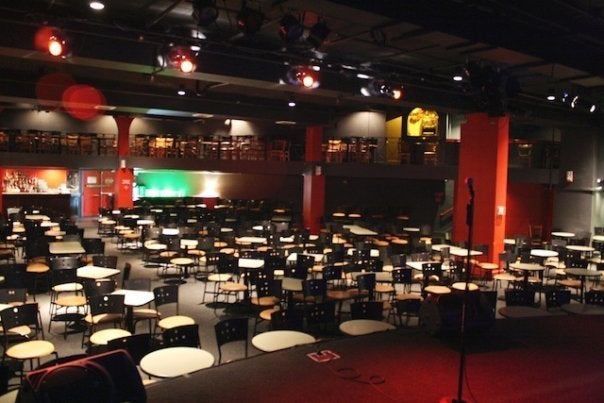 Cobb's Comedy Club Facebook
Seattle