Marriage equality passed the Delaware House on Tuesday afternoon by a 23-18 vote. According to the (Wilmington, Del.) News-Journal, 21 votes were needed for passage, and five Democrats broke rank. The bill heads to the state Senate.
Gov. Jack Markell (D) has expressed support for the bill, telling the Huffington Post in mid-April that he is behind advocates' efforts.
"In 2011, when I signed civil unions, I certainly didn't have the intention of going back to it that quickly," Markell told The Huffington Post. "But when the advocates came to me earlier this year, and said we think it's time, and I said, you know what it is time, and I'm happy to stand right there with you."
According to Freedom To Marry, as of April 2013, nine states have passed laws legalizing same-sex marriage: Connecticut, Iowa, Maine, Maryland, Massachusetts, New Hampshire, New York, Washington and Vermont.
Before You Go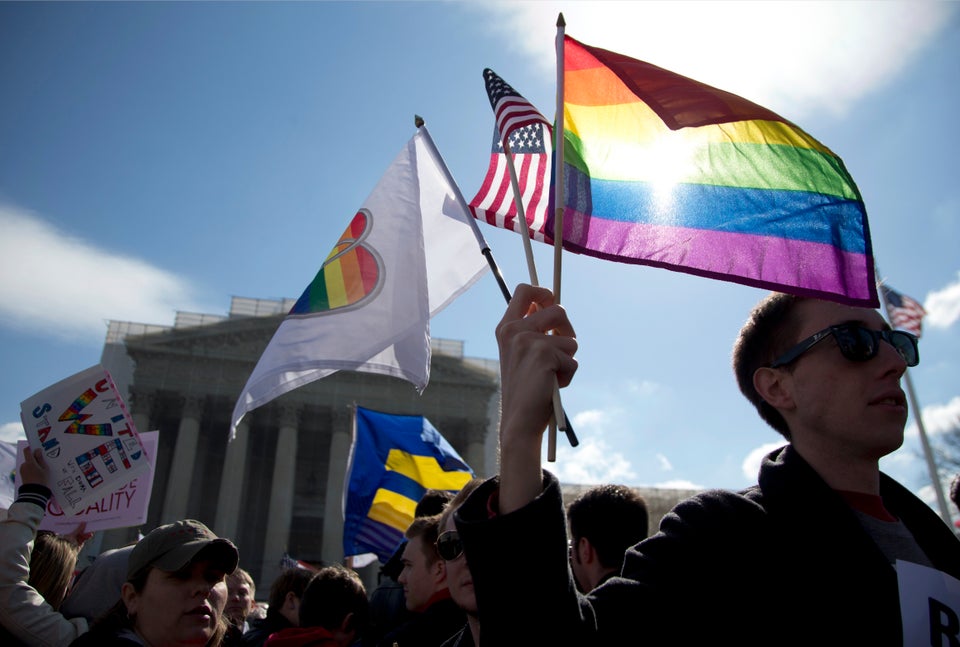 Supreme Court Proposition 8 Case
Popular in the Community