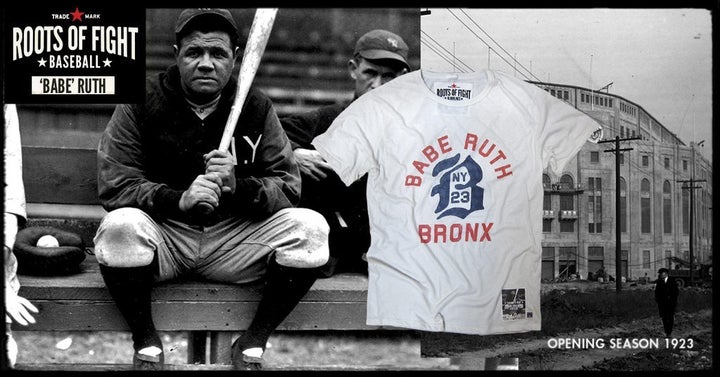 This August, Elvis will have been dead 40 years. That hasn't stopped "The King" from being among the highest-paid celebrities in the world. In fact, according to Forbes' 2016 list of the highest-earning dead celebrities, Elvis raked in $27 million. This number, while impressive, pales in comparison to the other king of the music world – "The King of Pop." Eight years after his death, Michael Jackson earned an unbelievable $825 million. It should be noted that $750 million of this figure came from the sale of Jackson's half of the Sony/ATV Music Publishing catalog in March 2016.
The licensing of names and images of dead celebrities can be very big business. Need more proof? Dead celebrities, or "delebrities," were everywhere at the 2017 Licensing Expo, which took place last week in Las Vegas. John Wayne and Bela Lugosi even had their own booths on the show floor.
In attendance at the Expo were several companies that represent and manage the licensing rights to a wide variety of dead celebrities. I spoke with a few attendees about why there is so much interest in dead celebrities amongst consumers.
"There are a number of factors feeding into the ongoing interest in (and value of) departed celebrities. There is a mystique that surrounds them, from an era in which every waking moment of a person's life was not broadcast and live-streamed. They were larger than life characters and figures. While we may like having unprecedented access and insight to current celebrities, it takes away from the magic a bit. Many of the deceased celebrities are emblematic of things they were famous for -- Marilyn Monroe is not just glamorous, she IS glamor; Babe Ruth is not just a great baseball player, he is THE greatest baseball player ever (according to every ESPN poll and similar rankings); Jimi Hendrix wasn't just a great guitarist—he revolutionized almost every aspect of what it meant to be a guitar hero and rock star; Vince Lombardi isn't just the greatest coach of all time, his name is on the NFL trophy that every team quests toward but only one reaches in a season. They personify these ideals and attributes, they take people back to a simpler, idealized time (or at least is perceived that way—whether it is or not might not matter)."
"These celebrities became really popular when they were living. They have a strong following. That doesn't go away. I think there's a strong interest in it because unlike living celebrities, dead celebrities can't necessarily get themselves in trouble. They can't do 3:00 a.m. Twitter rants. You're not worried about them going into rehab or reading about them in the tabloids the next day and really tarnishing the brand. You hear stories about celebrities, or even digital media influencers, who are very strong marketers or are brands in themselves, and they say one wrong thing and it could really destroy their brand equity. It's much safer for brands to associate with celebrities who are deceased, where you are much more in control of what the brand is, without fear of anything that could possibly derail the reputation."
Martin Cribbs, who serves as Vice President of Brand Management at Beanstalk, explained some of the complexities involved with licensing the rights of dead celebrities:
"The laws differ by country and they also differ by state. For example, in the United Kingdom, there's no right to personality. There's no posthumous rights of personality. An advertiser can use a deceased iconic personality without permission, and funny enough, in New York State, that's also the case. When you die as a domiciliary of New York State, you do not have survivable personality rights. However, in California you do. There's a real sort of patchwork."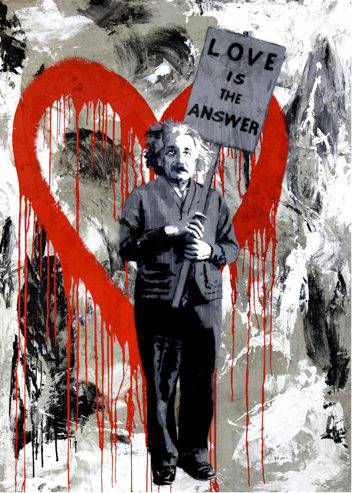 I also asked Martin if the brand of a given celebrity is potentially more valuable in death than in life?
"Absolutely. A great example is Albert Einstein. He is one of the most universally recognized icons in the entire world, so if you look at a license like Baby Einstein, that was Disney a number of years ago, or the number of ad campaigns in which they use Albert Einstein, the beneficiaries of the Einstein estate have made far, far more money than Einstein ever did in his lifetime."
"I think that within this business, and ultimately to the consumer, a celebrity -- whether with us or not -- is only important to the extent that they stir some sort of emotion in a target market with a target consumer. That emotion could be a sense of humor, it could be "that's my idol," it could be a sense of rebellion, whatever it is.
But a celebrity just being a celebrity very rarely works. Kardashian. Paris Hilton. Usually, in general terms, they have to stand for something. And the thing about deceased celebrities, is for one thing, they are fixed in time. James Dean is James Dean. He's the rebel and all of that. And that's what he is. Albert Einstein is Albert Einstein. And you can attach certain equities to them."
The marketing, licensing and commercial use of deceased celebrities is an estimated $3.0 billion business today. Consumers value nostalgia and they value dead celebrities, particularly those considered legendary icons. These brands, when well-managed, build lasting legacies that create significant value over time.
Related
Popular in the Community