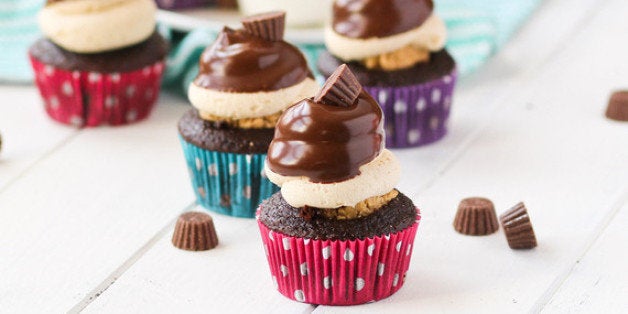 These peanut butter cup cupcakes are over the top perfection for any chocolate peanut butter fan! Bake 'em up for a party, or just because.
Not too long ago, my Lucy Goose spent the night at her Gram's house for the first time.
My husband happened to be out of town that night and my son went to Gram's with Lucy, so I was home all alone for the first time in I don't even know. I mean, I've spent many nights home without my husband, but I always have at least one kid with me.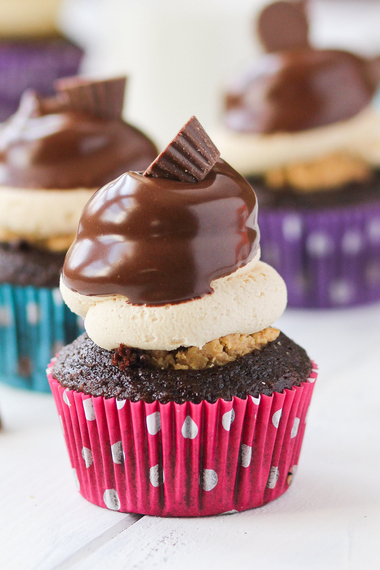 At first it felt kind of awesome and free, but it turns out that when you're alone, you don't really do any of the awesome stuff you fantasize about when your kids are all up in your face driving you cray. I just sat around folding laundry, eating gummy bears, and watching Netflix, which is zero percent awesome.
As night started creeping in, I realized that I was going to be sleeping in the house all alone. I don't know why, but I suddenly felt like I was more likely to be murdered. In hindsight, that doesn't make much sense. I mean, my kids aren't exactly good with a ninja sword or anything like that.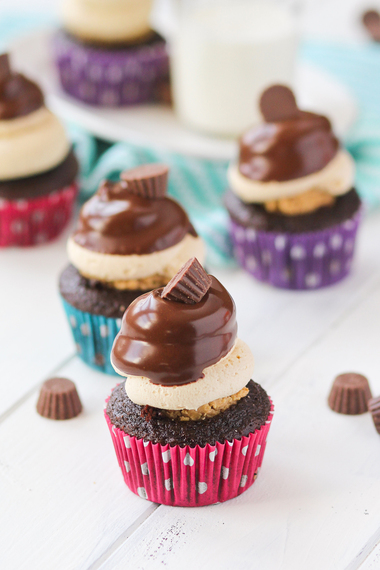 I briefly considered setting up some of Lucy's baby dolls in front of the windows and making them dance by pulling on fishing line ( a la Kevin McAllister in Home Alone), but I finally decided that it would be easier to just find something to do to keep my mind off my inevitable pending murder.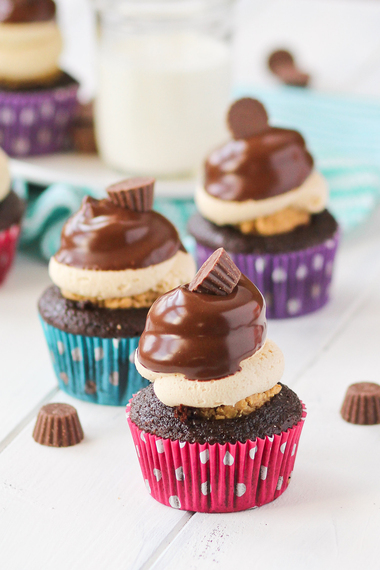 And not just any cupcakes – these are over the top decadent and perfect for any chocolate and peanut butter lover. I don't know why these cupcakes took so long to happen, honestly. They're amazing!
Rich chocolate cupcakes are stuffed with peanut butter cup filling, topped with creamy peanut butter frosting, and dunked in a soft chocolate shell. Perfection!!