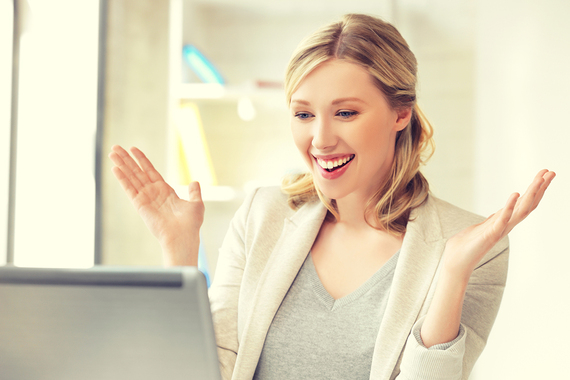 When I first began using Periscope regularly I was so excited about its potential that my team and I hadn't worked out exactly how I could re-use the content I was creating daily. Initially, a replay on Periscope was only available for 24 hours, just like Snapchat. Then along came Katch, which keeps an archive of the video and comments. I now embed into blog posts that correspond with my Periscopes!
One of the first Periscopes I did was about "How to Delegate in Business", which is what I do to make sure that my Periscope's get blogged and made available to the people who view my content regularly.
Learning how to delegate in business is critical to your success as an entrepreneur and a business owner.

Recently, a lesson in delegation was brought up to me on the same day I was to begin a new session of my group coaching program.
The morning that we were supposed to begin, I received several emails saying things like, "I didn't know we started today," and "I didn't get an email telling me what to do to prepare for today."
I realized right away that there had been a breakdown in communications between me and my team. I thought that my team had sent something out to the group coaching clients. Each team member assumed that someone else had done the task.
Needless to say, nobody ended up doing it.

This makes an impression on our clients as the business that we were supposed to do didn't happen. The first thing that people want to do when something like that happens is to cast blame off them and onto someone else.
The important thing to remember is that if you blame someone, people are going to blame you as well.

Delegation is all about your leadership skills. Knowing how to delegate in business is about YOUR ability to clearly communicate what needs to be done in your business and who will be doing the task...but it doesn't end there, and that's where most people screw up.
Delegating is the first piece of the puzzle. Following up on the tasks you delegated is the second part of the process.
It is important as a leader to take the time to point out when your team does things correctly- whether it's through your delegation or their own initiative. When you delegate to someone, you're asking them to take on a task and be responsible for it. You, as a leader, must follow-up to ensure that what you've delegated has been done properly.
Human beings want to be acknowledged and validated - it's why there are hearts on Periscope. It validates what we're doing and we feel like we're doing a good job.
When you delegate something to someone and you don't acknowledge them for doing a good job, there's little to no opportunity to create loyalty within your team. You miss an opportunity to let them know that they matter to you and your business.
If you only focus on what goes wrong, you won't be a very pleasant person to work for. When people ask me, "How do you find good people?" I say, "Start by being a good boss, and a good leader." Treat people well for their contributions, acknowledge them, be nice to them, and learn how to delegate and follow -up.
How do you delegate your work to ensure everything gets done? Leave a comment below.

Calling all HuffPost superfans!
Sign up for membership to become a founding member and help shape HuffPost's next chapter