A raid on an Indian sweatshop freed 14 children -- some as young as 8 years old -- who had been kept in slave-like conditions making Christmas decorations allegedly bound for the West, Yahoo! reports.
The children were kept in tiny rooms, working 19 hours a day to create the festive trinkets, according to the outlet.
Last week's raid was led by human rights group Global March for Children, which according to its website is a long-time partner of the International Programme on the Elimination of Child Labour (IPEC), as well as UNICEF.
Global March received support from former British Prime Minister Gordon Brown, who now serves as the United Nations' special envoy for global education. Brown released a video of the conditions in the sweatshop, which he hopes will put pressure on India and the international community to put a stop to child labor, Yahoo! notes.
In a column written for the Huffington Post, Gordon went into further detail about the raid. He wrote:
The suffering of these young children, cruelly trafficked into slave labour, is the real Christmas story of 2012. Their plight must become a wake-up call for all concerned about the treatment of vulnerable children around the world. It demands we move immediately to ban all child labor.
"There is no parent in the world who would ever want their child to be subjected to conditions that you see in these films of children in dingy basements," Gordon said, according to Yahoo!, "without air, without food, without proper care, being forced into child labor for all these hours of the day. I think every parent who sees these films will want this practice brought to an end as quickly as possible."
The United Nations estimated that 55 million children aged 5 to 14 were currently employed in India, the Telegraph reported in 2007. That number has gone down, according to the Washington Post, which reported that a 2009 survey by the Statistics Ministry put the number at about 5 million. However, the newspaper also notes that UNICEF puts the number at about 28 million children.
This December, Bachpan Bachao Andolan (BBA) and Global March Against Child Labour (GMACL) organized a month-long campaign against child labor and trafficking in Assam, a northeastern state of India, The Sentinel reports. The campaign will kick off with a "March against Child Labour and Trafficking." Starting on Saturday, the marchers will walk 300 kilometers (nearly 190 miles), ending up three days later in Dhubri.
Several child labor activists and organizations, including GMACL and Gordon Brown, are pushing the Indian Parliament to vote for an amendment to existing laws that would abolish all forms of child labor for those up to 14 years of age, according to GMACL
Until now, the country had stopped short of banning all child labor, due to a worry that it would hurt poor families that depend on their children's wages to make ends meet, according to the Post.
According to the Wall Street Journal, the Indian government is also under pressure to meet the 2016 International Labour Organization's deadline for the abolition of the worst forms of child labor.
Related
Before You Go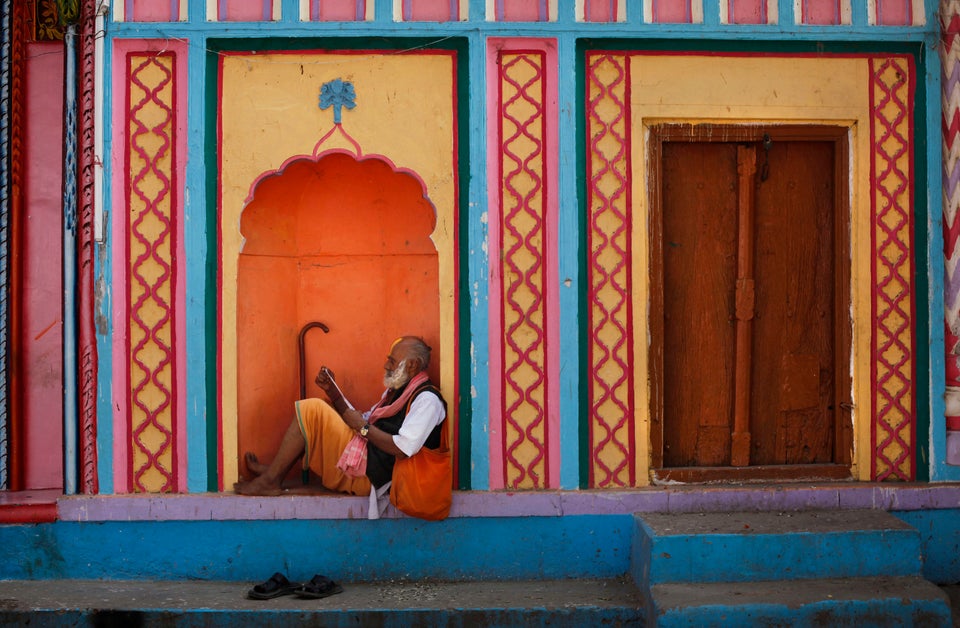 Week In Photos
Popular in the Community